The Real Reason Lindsay Lohan Didn't Get A Role In The Hangover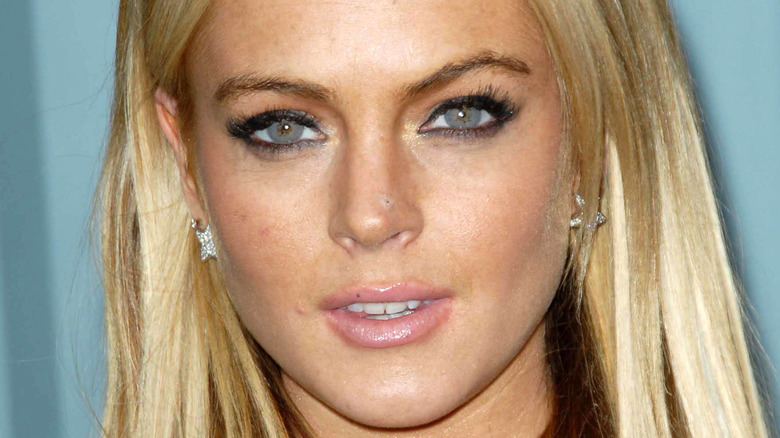 Shutterstock
Lindsay Lohan has been acting since she was 10 years old, and her credits include iconic films like "The Parent Trap," "Freaky Friday" and "Mean Girls" among other noughties favorites (via IMDb). Though Lohan's acting career became eclipsed by her excessive partying and legal problems in adulthood, her on-screen performances received high praise early in her career, as noted by Entertainment Weekly. A few years ago, Lohan dropped off both the big screen and the small screen — only after starring in her Mykonos-based MTV reality show "Lindsay Lohan's Beach Club" — and moved to Dubai to escape the spotlight. The former child star still resided there as of 2020, per Gossip Cop.
But in the mid-2000s, Lohan was coming off the peak of her career when she spoke with director Todd Phillips about a role in the film. She went in for the character of Jade, a stripper, who falls in love with Ed Helms' character Stu. (Jade was eventuallyby actress Heather Graham instead.) So, why didn't Lohan get the role?
Lindsay Lohan was 'too young' to play the role of Jade in 'The Hangover'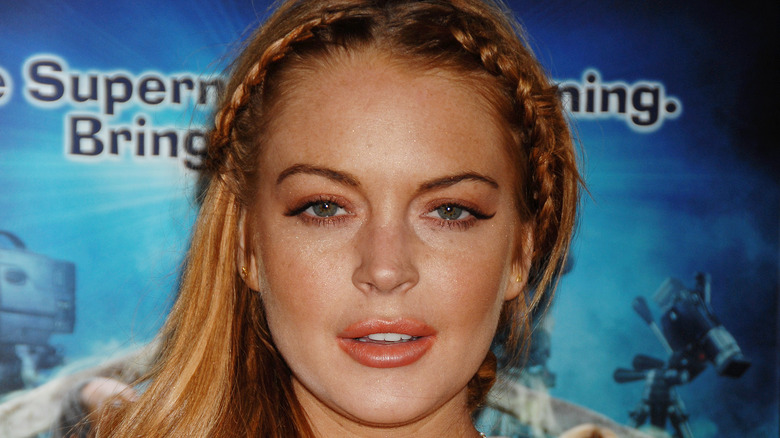 Shutterstock
When it was disclosed that Lindsay Lohan didn't get a role in "The Hangover," some speculated, per Cinema Blend, that it was because the actress didn't realize the movie was going to be such a big hit. But while Lohan hasn't discussed the subject herself, the director of the film, Todd Phillips, has spoken up in her defense.
As Phillips told The Hollywood Reporter, "I did meet with Lindsay Lohan a little bit [before casting Heather Graham], and we talked. Honestly, it felt like she ended up being too young for what we were talking about," he explained. "People love to attack her for everything, like: 'Ha, she didn't see how great 'The Hangover' was going to be. She turned it down.'" But, as he revealed, "She didn't turn it down. She loved the script, actually. It really was an age thing."
At the time, Lohan was only 23, whereas Graham was 39. Though Lohan had already played a stripper in her 2007 film "I Know Who Killed Me," it seems like it was the director's idea to opt for an older actress. Either way, "The Hangover" became a comedic phenomenon, and Lohan went on to star in movies like "Liz & Dick," "Scary Movie V," and multiple TV shows. Plus, she has one project in the works in 2022, per IMDb.