Twitter Thinks This Celebrity Should Be Cast As Melania Trump In Any Future Biopic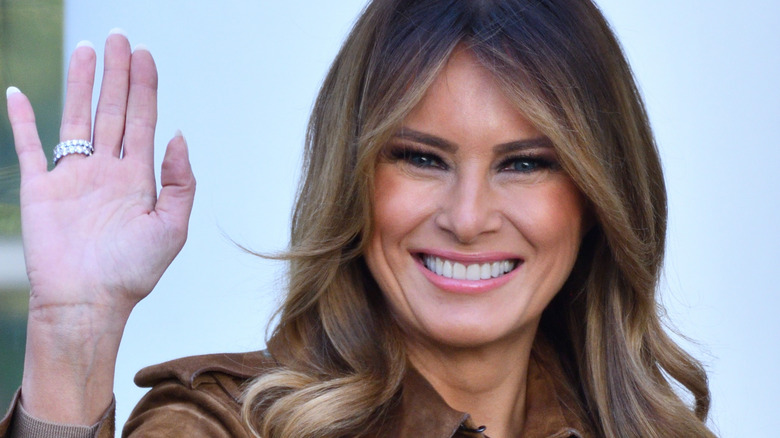 Evan El-Amin/Shutterstock
She's blonde, and has an over-the-top approach to her comedic roles. You know this actress best from movies like "Legally Blonde," "Best in Show," and of course, as Stifler's mom (via IMDb). Yes, we speak of the iconic Jennifer Coolidge, and although their similarities may not be apparent at first blush, it seems Twitter thinks she would be the perfect person to play former first lady Melania Trump in a movie (via New York Post).
Apparently it was a 2018 interview in which the Slovenian model had lighter locks that first prompted social media to notice she looked like Coolidge (via White House History). Indeed, at the time, Twitter was abuzz about the idea, with one person tweeting, "I think Melania has been watching best in show and is inspired by Jennifer Coolidge." Meanwhile, another Twitter user commented in part, "Anyone else think blond Melania resembles Jennifer Coolidge from Best in Show and 2 Broke Girls?"
"When do we get Jennifer Coolidge as Melania?" someone else wondered, while another fan of the idea observed, "Am watching A Mighty Wind and OMG Jennifer Coolidge would make such a good Melania."
But what does the "White Lotus" actress think of portraying Trump?
Jennifer Coolidge is so not offended by the idea of playing Melania Trump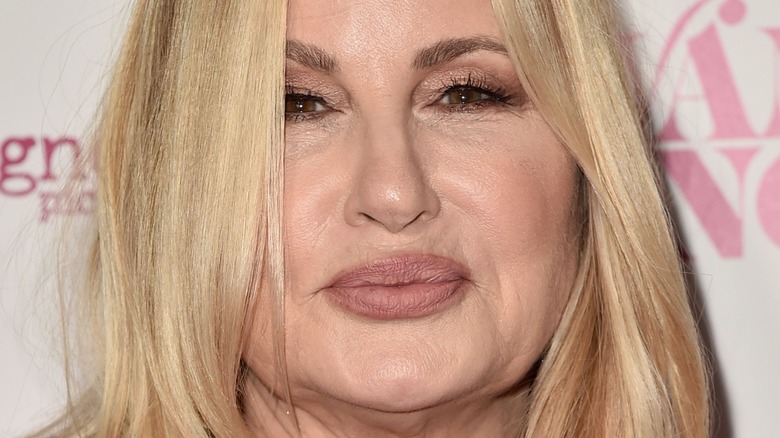 Alberto E. Rodriguez/Getty Images
It might surprise some fans that the 59-year-old, who is eight years older than the former first lady, is actually one hundred percent on board for possibly playing former president Donald Trump's wife in a future, potential biopic.
Indeed, in a new interview with The Guardian, when asked about the idea, Coolidge enthused, "What a compliment. Where do I sign?" She added, "Between you and I, though, I'm sure Melania would be bummed."
The star, who has signed on for "Legally Blonde 3" — excuse us while we bend and snap in homage to this exciting news — seems quite serious about the project, also saying that in the future, she hopes "to go back to theatre and do a serious play. And then the Melania biopic, of course." 
We have a feeling the film would have a built-in audience of her many fans!