The Self Care Products Madelyn Cline Swears By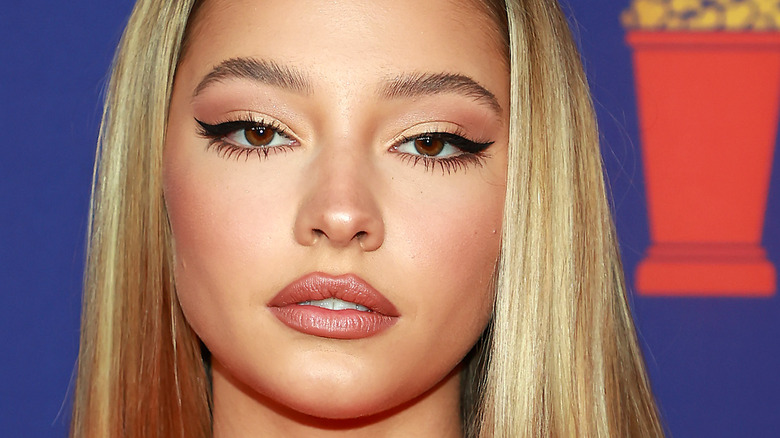 Matt Winkelmeyer/2021 MTV Movie And TV Awards/Getty Images
Madelyn Cline and the cast of Netflix's new hit series "Outer Banks" have returned for season two. With 12-hour filming days and endless interviews, the actress relies on skincare as an essential part for her self-care routine. In an episode of Harper Bazaar's Go to Bed with Me, the "Outer Banks" star explains how her nightly routine helps her find peace after a buzzy day.
"Skincare is massively important to me," Cline tells Harper Bazaar. "My mom instilled that into my brain from a pretty young age. For me, in particular, at night, it's super important because it's my ritual. It's my time where I don't have to talk to anyone. I don't have to be on my phone. All it is is just me being by myself with myself. It's almost kind of like a meditation. And it really, really helps me wind down."
Cline shares her favorite self-care product that helps her to relax after a long day.
Madelyn Cline's go-to self-care product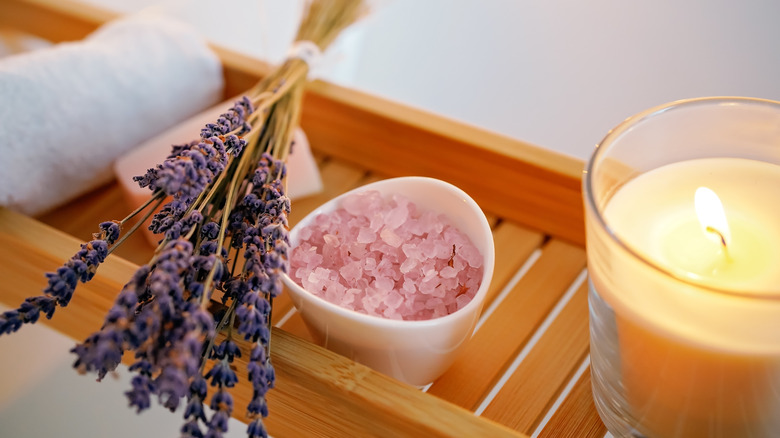 Tatyana Soares/Shutterstock
Actress Madelynn Cline must have a self-care product are salts her bath. "I really love the salts from a brand called Costa Brazil," the model tells Glamour. "They're really thick crystals and smell absolutely incredible. Also, candles from Voyage et Cie in the scent Malibu. I love a good bath, especially one with candles."
According to Eden Gardens, bath salts are a luxurious addition to your skincare routine that promotes total body wellness, nothing that "Taking a salt bath can help keep our bodies clean while also easing muscle aches, calming the mind, and eliminating pathogens all in one sitting." Along with relaxing the mind and body, bath salts can help improve the overall appearance of your skin.
What's In My Jar, a beauty app and website that rates the efficiency of a company's skincare products, analyzed the effectiveness of Cline's favorite bath salts. According to the app, "this product can help reduce and prevent fine lines and wrinkles, improve skin elasticity and firmness because it contains gluconolactone."
Whether you choose to try Cline's favorite brand of bath salts or another, adding this staple product to your self-care routine will benefit your mind and your body.