Sarah Ferguson Shares A Surprising Opinion About Her Former Mother-In-Law The Queen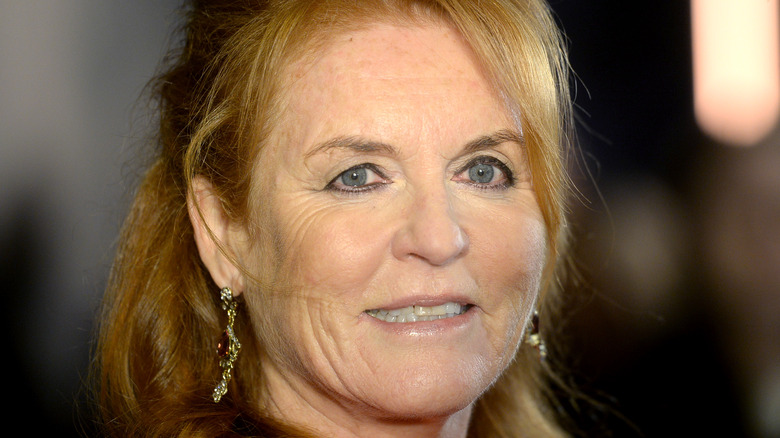 Dave J Hogan/Getty Images
Sarah Ferguson, or "Fergie" as the media has dubbed her, has been one of the most talked-about members of the royal family over the years. Ferguson was previously married to Queen Elizabeth's son, Prince Andrew. The duo walked down the aisle in 1986 and was married for ten years before calling it quits (via Good Housekeeping). The pair also share two daughters together, Princess Beatrice and Princess Eugenie. Despite the split, the Duchess of York and her former mother-in-law, the queen, have maintained a civil relationship. According to Harper's Bazaar, Ferguson requested Queen Elizabeth's friendship in her divorce settlement with Andrew, as it was seemingly important to her to maintain good standing within the royal family.
Earlier this month, outlets reported that Ferguson is slowly being invited back into the royal family by attending select events. Royal author Tom Quinn revealed that the queen seems to be a bit more forgiving as she advances in age. "I think the queen is mellowing in her old age. I think very tentatively the Queen is saying 'Look, we're just going to try this but if you put a foot wrong, it will all stop again,'" Quinn told cameras of the queen's thoughts about Ferguson during a recent documentary (via Fox News).
Meanwhile, the documentary's narrator Glynis Barber revealed that "the queen started cautiously inviting Sarah to some events." The shift reportedly happened after Prince William and Kate Middleton's wedding. Ferguson was not invited. However, she did attend the nuptials of Prince Harry and Meghan Markle in 2018.
Fergie calls the queen her greatest mentor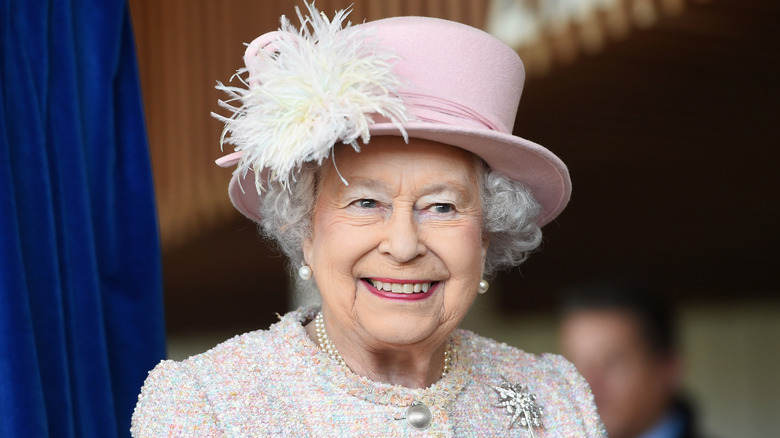 Stuart C. Wilson/Getty Images
This week, Sarah Ferguson opened up about her relationship with Queen Elizabeth during an interview with the "Tea with Twiggy" podcast, per People. The Duchess of York gushed over the queen, revealing that she has been a huge influence on her life, confessing that the queen is her "greatest mentor" and a "person who believes" in her. The duchess went on to admit that Elizabeth has been the only real mother figure in her life.
"I think to myself that honestly, my mother-in-law has been more of a mother to me than my mother," Fergie said. Tragically, her own mother, Susan Barrantes left her family when Ferguson was a child and died in a car accident in 1998. "I absolutely admire the incredible way Her Majesty is so modern ... and how flexible, and how understanding, and how forgiving and how generous," Ferguson added.
While Ferguson has remained close with the queen, she also has a tight relationship with her ex-husband, Prince Andrew. The two had a continued friendship and co-parenting relationship following their divorce in 1996. Currently, Andrew is dealing with sexual abuse claims, and Fergie is standing by his side. "Whatever challenges he has, I will stand firm to the co-parenters we are together. I believe he's a kind, good man, and he's been a fabulous father to the girls," she told the outlet.
Despite the drama that has played out between Fergie and the royals, it appears that she's able to spend time with them in a healthy and peaceful manner.