Cheaper Alternatives To Anthropologie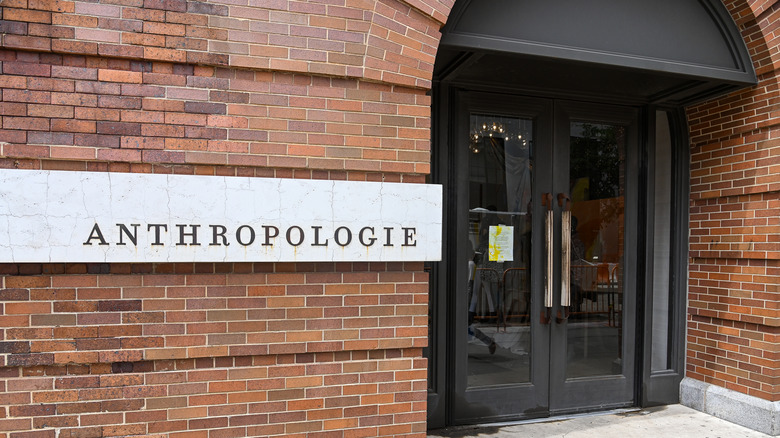 Ben Gabbe/Getty Images
Anthropologie, as its website states, has apparel, accessories, furniture, decor, and gifts that focus on five muses: soft and delicate, boho chic, easy cool, elegant classic, and modern sporty. However, some of these products can sometimes be out of the average price range. Never fear, though, because we have rounded up some more affordable alternatives!
First up is World Market, which also sells eclectic furnishings and decorations. There are even clothing items, jewelry pieces, and bags available, too, and since this store focuses on "unique artisan goods and handicrafts," these are all stand-out products.
For clothes, a possible option is Lovestitch, with its "contemporary, understated bohemian feel." Much like Anthropologie, this brand offers up looks that work for lounging at home, going to work, getting all dressed up for an event, and beyond.
Currently, while scrolling through Anthro's site, one will see flowy skirts, statement sleeves, and rich colors. All of this can also be found at Mango (just with a lower price tag). They even have a Bohemian Memories section as of publication, full of dreamy dresses and sweet sweaters. Better yet, a skirt there will set you back $50, unlike Anthro's $190 and beyond. 
Many cute and affordable options can be found online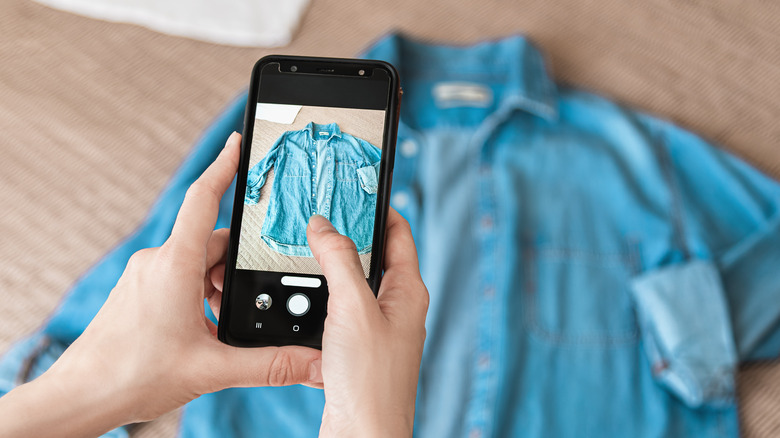 22Images Studio/Shutterstock
Social media is a great place to find similar shops to Anthropologie — especially small and local ones that are started by hard-working entrepreneurs and that sell one-of-a-kind products. For instance, many may know Instagrammer Jessa Maddocks, but did you know that she is also the owner of JessaKae Clothing, with its "dresses for dreamers?"
Similarly, there are boutiques that could be located down the street from you, across the country from you, or around the globe from you. In today's world, items can be viewed online and shipped, allowing these companies to reach even more people. An example is Frankie and Jules Boutique, which is located in Overland Park, Kansas, and which always has the most romantic tops and dresses.
Last but not least, there are thrift shops, garage sales (online or in real life), and places like Etsy and eBay. These make for a sustainable alternative, and you never know what goodies you may find!