Top 10 Fresh Ways To Style A Pixie Haircut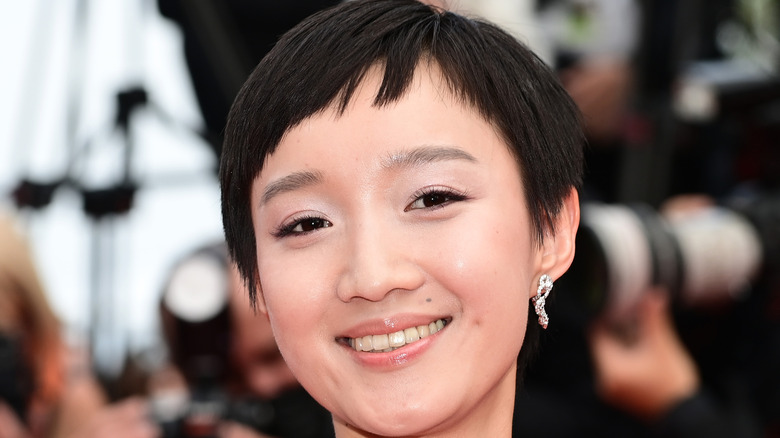 Pascal Le Segretain/Getty Images
There's no getting away from the fact: pixie cuts are one of the most popular haircuts of 2021, and it's easy to see why. They're cute, edgy, and undoubtedly feminine, and couldn't be any easier to take care of.
According to Allure, in order for a pixie cut to look on trend, it needs to be styled well and properly taken care of.
As per Byrdie, pixie haircuts are an extremely versatile hairstyle and offer lots of different styling options, and are ideal for whatever look you want to create, whether that's a classic style or an edgier look, depending on what you would prefer. 
The key to making the most out of a pixie haircut is knowing how to style it, and understanding what works on your particular hair type. Every hair type and texture is different, which impacts how a pixie look sits and how it should be styled to remain on-trend.
What are some simple ways to style a pixie haircut?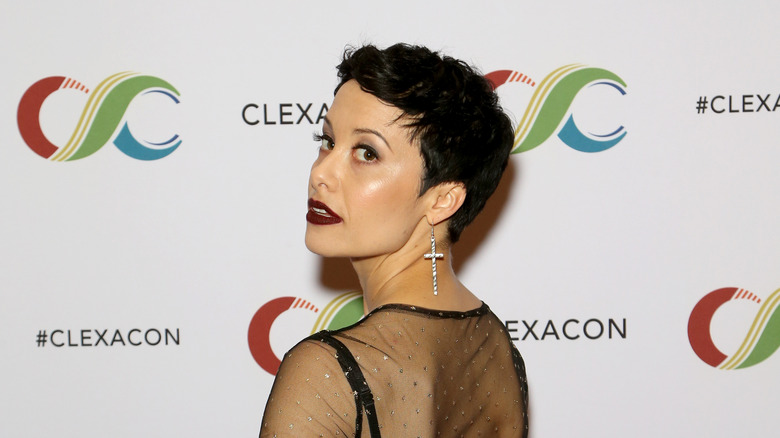 Gabe Ginsberg/Getty Images
When it comes to styling a pixie haircut, there are lots of simple ways that you style your hair. As per Allure, hairstylist Tim Rogers suggested that to give a feminine vibe to a pixie cut, one option is to keep bangs soft by blow-drying them to the side with a round brush. He explained that, "Wearing the bangs soft and side-swept can help minimize a square jaw and make a short cut look less severe." 
While waxes can be great for giving a pixie cut a "piecey texture," it's important to minimize how much wax you use, to prevent your hair becoming greasy. All you need is a penny-sized portion of wax to create a tousled look. To create a look that is youthful and on trend, Rogers recommended using a lightweight wax to style a pixie cut. He explained that, "I love Living Proof Perfect Hair Day 5-in-1 Styling Treatment because it works well on all hair types and adds shine without sacrificing texture." 
As per Byrdie, to add a little extra style to your pixie cut, consider adding a few well throughout accessories, such as clips or a headband.
If you have curly hair — or choose to curl your hair — a curly pixie crop can look stunning.
Switching up your part or smoothing out your hair can transform a pixie cut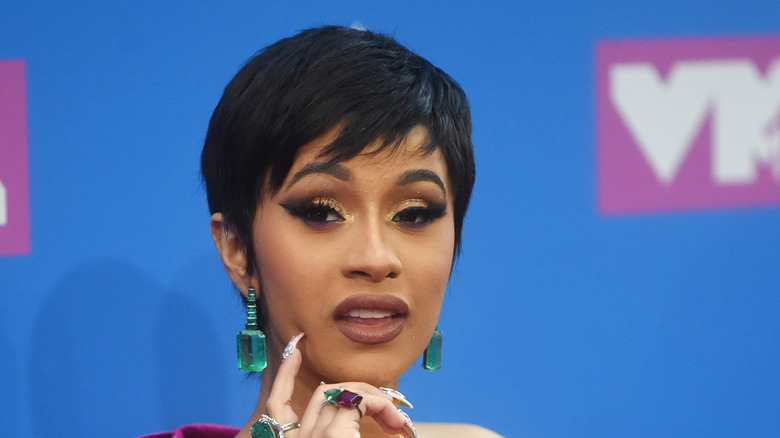 Jamie Mccarthy/Getty Images
As per Allure, hairstylist Tim Rogers suggested adding volume to a pixie cut and said that, "Long hair has all of that bulk and weight pulling it down, but a short cut can make you feel like you suddenly have so much more hair." 
Another way to change up the look of a pixie cut is to change how your parting is positioned, which can change the entire look of a pixie crop. For anyone with hair that's naturally curly, wavy, or thick, a simple method for styling it is to use heat to smooth it.
As per Byrdie, for a hairstyle that's a little unique, consider braiding your pixie cut to create an edgy look. It's a lot easier than you would think and it looks incredible. Another cute, simple way to wear a pixie cut is in a simple side-swept style. It's simple to create, takes little time to perfect, and can look wonderfully sleek and perfectly polished.