Why David Spade Hated Shooting Bachelor In Paradise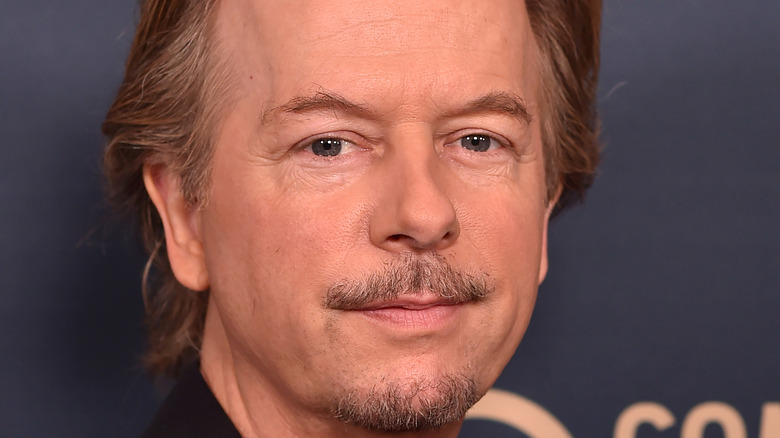 DFree/Shutterstock
"Bachelor In Paradise" returned for Season 7 on ABC on Monday night. While the beach and the contestants looked mostly on par with the previous seasons of the show, there was one huge change. Longtime "Bachelor" franchise host Chris Harrison wasn't there to greet the incoming contestants just before they walked down the steps and onto the beach to meet other hopeful singles looking for love. Instead, comedian and actor David Spade took over the role as host, per TV insider.
Just before the premiere, bartender Wells Adams opened up about Spade's time hosting the series. "What's fun about the different guest hosts for ['Bachelor in Paradise'] this year is that everyone brings a different thing. Obviously, David brings his snarky humor and also, like, his fanboy-ness — he's a big fan of the show. [He was] blown away by the production of it all and [being] integrated into this thing that he likes to watch on Mondays on ABC. But then he's just so funny and so quick, like, my face hurt after doing shoots with him," Adams said (via Us Weekly).
However, Spade won't be the only star hitting the beach this summer. According to The Hollywood Reporter, just hours after Harrison permanently exited the franchise, it was announced that Spade and others, including boy-bander Lance Bass, rapper Lil Jon, and actor Tituss Burgess would be filling Harrison's shoes during Season 7. Hopefully, the other guest hosts have an easier time than Spade, who didn't quite love the wildlife on the beach.
David Spade hated that there were crabs everywhere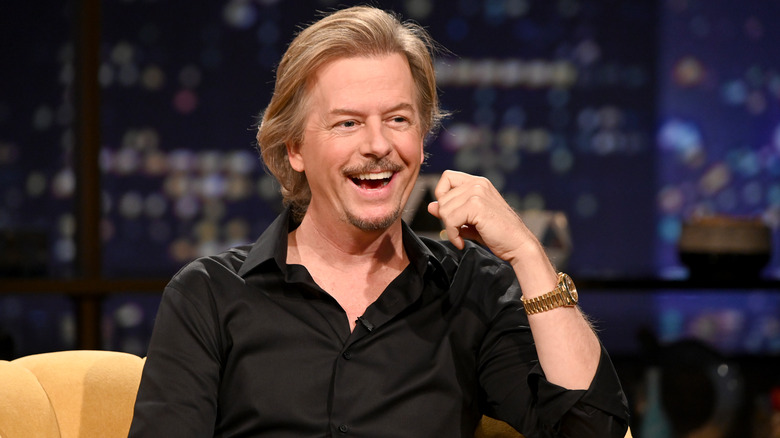 Kevin Mazur/Getty Images
David Spade wasn't a fan of filming "Bachelor in Paradise," notes Us Weekly. The "Saturday Night Live" alum took to Instagram to share a hilarious monologue about what it was really like to film on the beach in Mexico. "Dump is a strong word. It's not a dump. It's not," Spade joked. "No, it was a really nice room, but the problem is everything doesn't seem nice when there's crabs everywhere. I don't have a lot of interaction with crabs, so I don't really have an opinion. I think they're fine," he continued. "My only interaction is maybe a California roll, to be honest. And that's very brief and they're already croaked."
Spade went on to reveal that he had a huge problem with the crabs that seemed to be everywhere, including his bedroom. "They're sickening, like, when you see a lot of them," Spade explained. "These crabs, they're big. They're fat ones like the ones you see in movies. They're not like 'The Little Mermaid' nice ones. They're on the prowl, and they want to kill — and they're in my room. I go, 'You gotta get rid of these crabs,' and they go, 'Oh, it's crab season.' I go, 'I don't give a f***.' I don't want crabs in my room, [but] I had at least six in my bedroom at all times. In my bedroom!" Spade stated.
Hopefully, Lance Bass, Lil Jon, and Tituss Burgess had a more pleasant experience during their hosting duties on the show.