The Truth About The Feud Rumors Between Summer House's Hannah Berner And Paige DeSorbo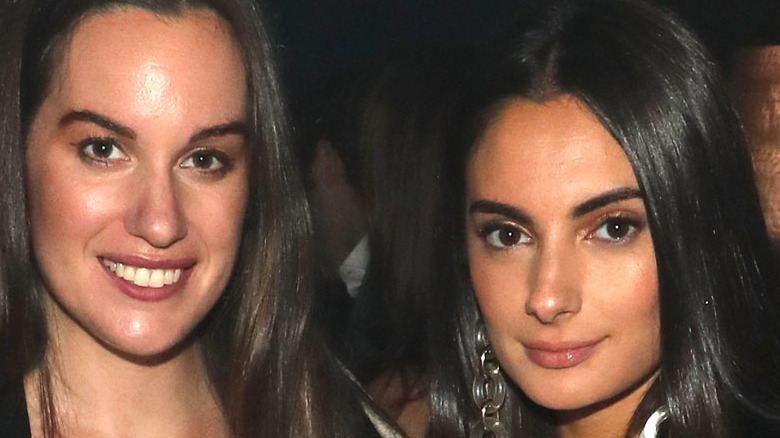 Rob Kim/Getty Images
Bravo's "Summer House" introduced us to a number of relationships and romances, but one of the longest-lasting has been castmates Hannah Berner and Paige DeSorbo's unwavering best friendship. Berner and "Winter House" star DeSorbo were first introduced during Season 3 of the series (via IMDb), and it became quickly evident that amongst a plethora of romantic trysts, they were each other's soulmates.
After multiple seasons of sharing a room together, the duo has become inseparable, even sparking a hit podcast, "Giggly Squad," in which DeSorbo and Berner co-host an hour of fun-fueled antics including "making fun of everything, but most importantly ourselves" (via Giggly Squad). Their friendship has seemingly withstood the test of time, and some serious fan backlash following Season 5 when Berner raked over the coals for instigating multiple arguments with castmates. "It was eight hours of torture," Berner told The Daily Beast regarding filming the season's post-finale reunion. 
Even after getting fired from the series, Berner had best friend DeSorbo sticking by her side through every up and down. At least until her engagement party.
Hannah's engagement party was an informal surprise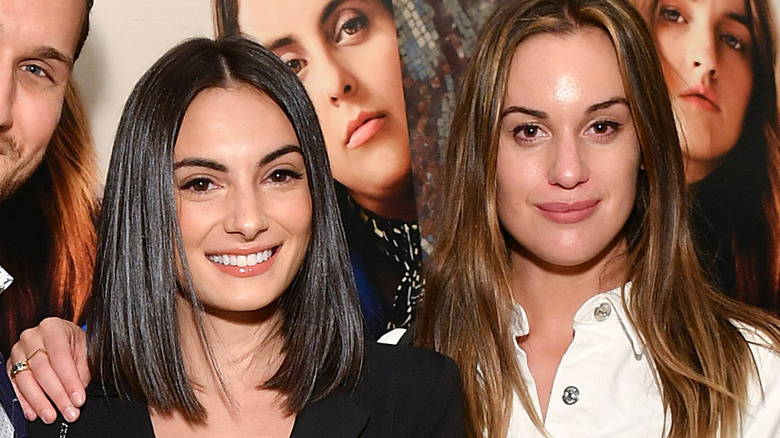 Dia Dipasupil/Getty Images
Hannah Berner announced her engagement to Irish American comedian Des Bishop in March 2021. The couple met in July 2020, but Berner soon knew Bishop was her person. "He lets me be me, and we laugh together. I make him laugh, and he makes me laugh," Berner stated (via People). DeSorbo was happy for her newly engaged bestie, stating, "I knew from the moment that she started talking to Des on the phone for four hours a night that was the man she was going to marry," (via The Daily Dish). 
That's why fans were shocked when a photo from Berner's engagement party revealed that DeSorbo was not in attendance. The BFFs took to their "Giggly Squad" podcast to shut down feud rumors. Turns out the engagement party was an informal surprise planned by Berner's mother. Berner, Bishop, and former castmate Ciara Miller arrived in Berner's hometown of Shelter Island on Memorial Day Weekend, the same weekend DeSorbo happened to be in South Carolina. 
 "My cousins weren't there — there were like 40 people," Berner explained (via Page Six). "It was a lot of my parents' friends and some of my local Shelter Island friends that I grew up with since I was born, and then I randomly brought Ciara." DeSorbo laughed off the feud rumors, joking "I'm so mad at you ... I wasn't invited." We're glad to hear the best friendship is still going strong and hope to see DeSorbo at future engagement celebrations.