American Pickers' Mike Wolfe Opens Up About Why Frank Fritz Can't Return To The Show Yet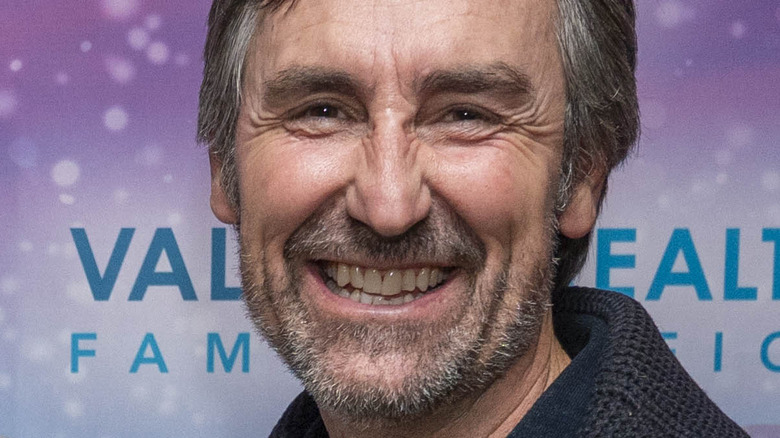 Ed Rode/Getty Images
"American Pickers" has been a staple of the History Channel for more than a decade, and it's not hard to see why. Even people who never set foot in antiques stores get a kick out of seeing the hosts unearth hidden treasures inside garages and barns — and finding out how much they're really worth. The show's appeal also lies in the history lesson attached to each find, from motorcycle parts to metal advertising signs, Depression-era glass dishes, and presidential campaign buttons. It didn't hurt that the hosts, Mike Wolfe and Frank Fritz, had a brotherly chemistry that was fun to watch. 
But for the last couple of years, Fritz has been largely absent from the show, due to problems associated with a back surgery and with the chronic condition Crohn's disease. In July 2021, Wolfe confirmed that his longtime partner wouldn't be returning. "I will miss Frank, just like all of you, and I pray for the very best and all good things for him on the next part of his journey," he said (via TMZ). 
Fritz had a different take on the matter, telling The Sun that Wolfe hadn't spoken to him in two years. He accused the show's producers of angling "Pickers" toward Wolfe "1,000 percent," and added, "I think Mike wants to get his brother Robbie in there to replace me." But Fritz also revealed that he had developed a problem with alcohol during this time and was now sober after attending an intensive rehab program.
Now it seems there's even more to the story than we've learned so far.
If you or anyone you know is struggling with addiction issues, help is available. Visit the Substance Abuse and Mental Health Services Administration website or contact SAMHSA's National Helpline at 1-800-662-HELP (4357).
Mike Wolfe says Frank Fritz is still battling personal demons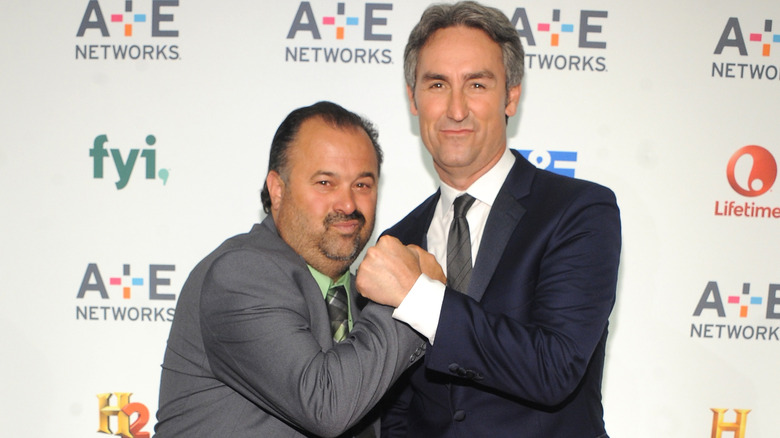 Brad Barket/Getty Images
Elaborating on his earlier statements, Mike Wolfe gave another interview to The Sun on August 16. This time, he suggested that Fritz's substance abuse issues might be more serious than previously reported. "We all do care about Frank and we want him back on the show," he said. "I would love to talk with him again, we would absolutely love to, but he just can't get it right. Frank is just going through a lot personally with addictions. It's unfortunate that he's made decisions that have him the way he is."
Fritz has yet to comment on his former co-star's statement as of this writing, but his most recent remarks to The Sun (this tabloid seems to be a favorite outlet of theirs) indicate he's ready to move on if need be. He said he would love to get back on the show and referenced a petition from fans who are hoping for his return. "I could go either way and find a new show, have something new and have just as much fun," he added. 
Another "Pickers" cast member, Danielle Colby, recently shared her thoughts in an Instagram post featuring a photo of herself with Wolfe. Colby said she was "proud" of Wolfe and "truly saddened for the loss of Frank on the show ... I wish things could have been different but we must be accountable for our actions when we cause instability or pain and suffering to others ... I hope everybody continues to love each other even through the hard s***."