Alyssa Milano Shares An Important Message After Harrowing Car Accident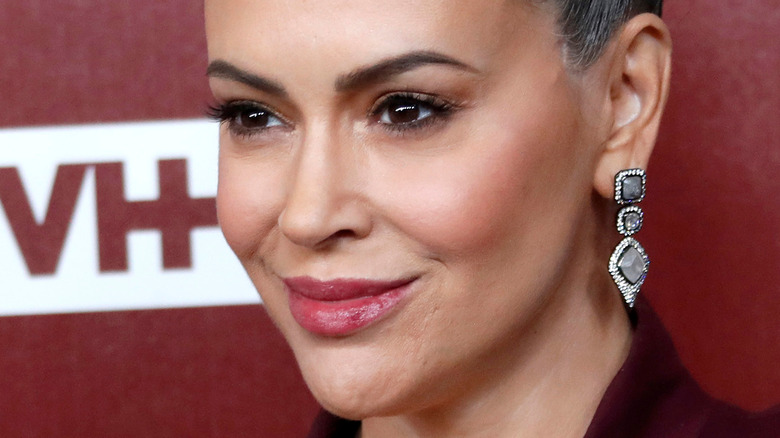 Kathy Hutchins/Shutterstock
Actress Alyssa Milano is speaking out after being involved in a scary car accident that could have ended up being so much worse than it was. As ET Online reports, the "Charmed" star was traveling with her Uncle Mitchell, who was driving, when he suffered a health emergency (via Fox News). Frighteningly, the pair was driving on a freeway in Los Angeles — which means the Ford SUV they were in could have reached a high speed — at the time.
Per a report about the incident, Milano's uncle "started to have an unknown medical issue (possible heart attack)." Fox reports the car drifted into another lane. But thankfully, the report goes on to state, "With the assistance of a good Samaritan, they were able to bring the Ford to a stop in between the #1 and #2 lane."
Incredibly, the activist, who was not hurt and in fact, left directly from the scene with her husband, David Bugliari, hit the brakes using her hands to get the vehicle to come to a stop, as reported by TMZ. She then immediately gave her unresponsive uncle CPR, according to the outlet.
Alyssa Milano shares a PSA following the accident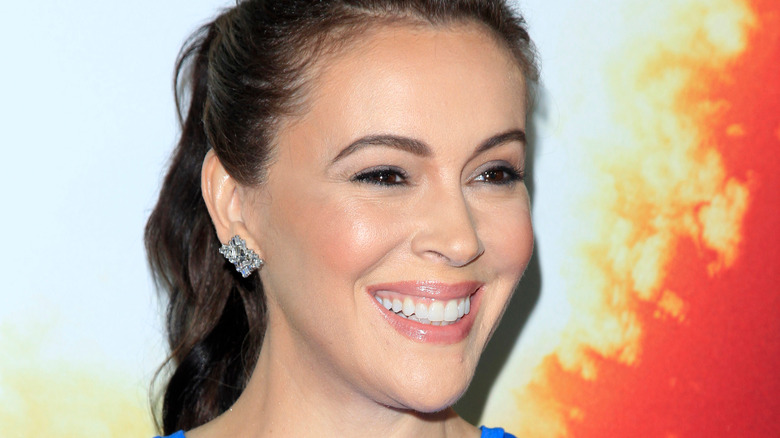 Kathy Hutchins/Shutterstock
After the star's quick-thinking, ET Online notes that once first responders arrived, the would-be congresswoman's uncle continued to receive CPR at the scene, and he was taken to the hospital.
Now, following her harrowing experience, Milano has taken to social media to share her takeaway from the incident.
"We should all take every opportunity we have to protect the people we love," Milano tweeted Tuesday, likely referring to what she had been through earlier that day. The "Who's the Boss" star couldn't help but get political, adding, "Get vaccinated. Wear masks. Lock up your guns."
She also offered another tidbit of advice: "Learn CPR. Small, common-sense actions. It's not hard to take care of each other, but it is important."
It's been an undoubtedly challenging year for Milano, who has also detailed her long-hauler experience with Covid online, including hair loss and brain fogginess (via USA Today).