The Royal Family Website Finally Made This Update To Meghan Markle's Biography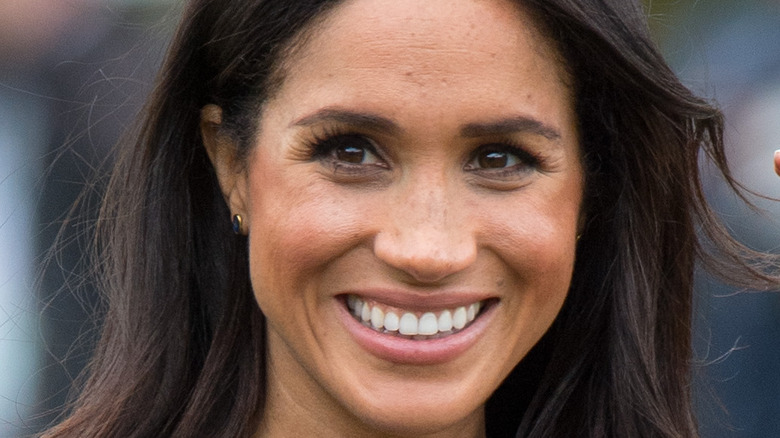 Pool/Getty Images
Meghan Markle and Prince Harry are ready to start the next chapter, with royal author Omid Scobie enthusing to People that the beloved couple is primed to enter "the era of visibility." The Duke and Duchess of Sussex memorably defected from the royal family last year and have been involved in several lucrative, high-profile moneymaking deals in the intervening months. With their parental leave wrapping up shortly, Meghan and Harry are preparing to switch focus to their upcoming projects for the fall and winter season, and are "really excited" for what's to come.
The royal defectors welcomed second child Lilibet Diana in June and have been getting used to being a family of four ever since. According to Obie, who worked closely with Meghan and Harry on tell-all tome "Finding Freedom: Harry and Meghan and the Making of a Modern Royal Family," the couple works best when meeting with people face to face. "They need to be on the ground," he explained, adding, "They say that the proof is in the pudding, and what we are about to see is that pudding." The beloved duo is reportedly in a healthier, happier place nowadays too.
With a view to looking ahead to the future, Meghan's bio on the official royal site has finally been updated.
The Duchess of Sussex is finally listed accordingly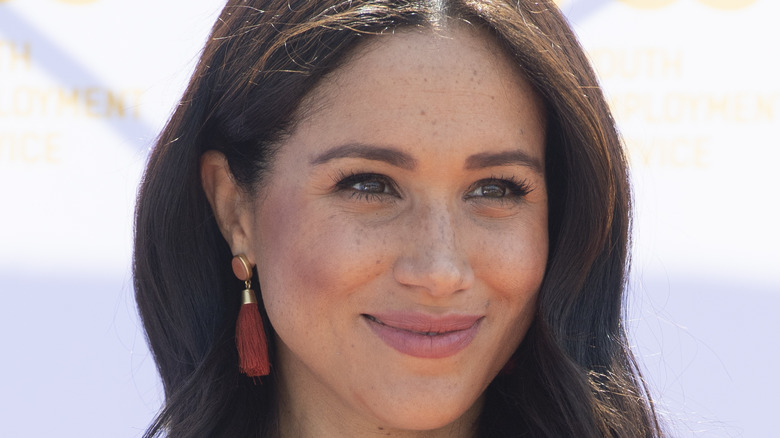 Wpa Pool/Getty Images
According to the Daily Mail, the Duchess of Sussex, Meghan Markle's, personal information on the official royal family website has been updated to reflect her new status as a mother of two. The biography now reads, "The Duke and Duchess have two children, Archie Mountbatten-Windsor and Lilibet Mountbatten-Windsor." Markle gave birth to Lilibet in June, so it's been a little while coming. The former actress absconded to North America last year with husband Prince Harry and their son, Archie, and the family soon settled in a luxurious mansion in Montecito, California. Although Lilibet, who is eighth in line to the throne, was born in June, Markle was listed as a mother of one until at least the end of July.
The omission was initially highlighted by eagle-eyed royal watchers, who noted beleaguered royal Prince Andrew was still listed as eighth in the line of succession. ITV's royal editor Chris Ship even suggested, during an appearance on the "Royal Rota" podcast, the family was purposely leaving Lilibet out. Ship argued, "You have got to ask what has taken them so long. All they have got to do is hit the paragraph button and put in a different number." He then listed all the recently-born royal kids whose births must have required revisions, noting a week or two was an acceptable lapse but not a month. Describing it as "petulant," Ship suggested, "maybe they are making a point." Thankfully, it's all been sorted now.