Meghan Markle's Father Thinks The Rumors Of His Daughter Going Into Politics Are A Joke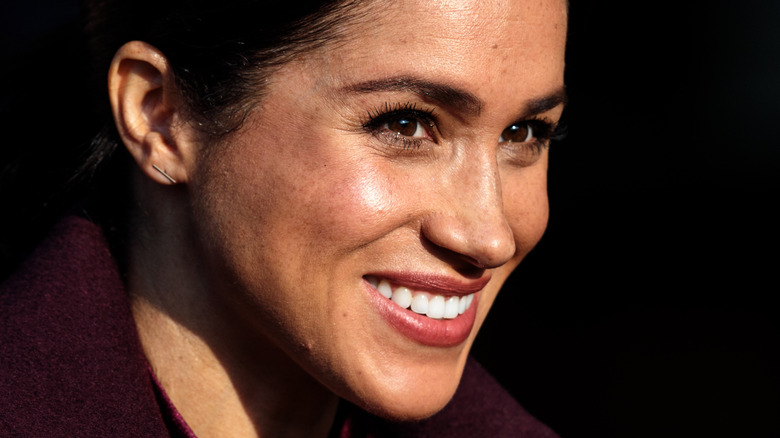 Jack Taylor/Getty Images
Meghan Markle has been supporting charities, speaking out on causes close to her heart, and building connections for years. With all of the fame and power that she's already acquired, is a presidential run next on her list of accomplishments? 
British author Tom Bower believes that Markle does have political aspirations, which she may act on in upcoming years (via The Sun). "Just as she seduced the Royal Family, will she tempt California's power brokers to promote her own political ambitions to the Senate and possibly beyond, via her friendship with America's vice-president Kamala Harris and the Obamas?" Bower asked. "Although her political rhetoric is skeletal and her skin is thin to ­criticism, surely that is the next step on her Crusade for ­Goodness," he continued.
"With the support of Democrat godfathers the Clintons and the Obamas, Meghan should have little difficulty getting ­nominated as one of the state's 40 Congressmen sent to Washington," Bower added. "If Californians flock to her ­Crusade for Goodness, then after two terms — just four years — she can establish her political roots. After that, fate would take over. She could also run for the state's governorship, one of ­America's most prestigious offices," the author explained, adding that she could parlay that into a presidential run. "At the end of ten years, the prime of a politician's life, her record could well justify a bid for the Democrat nomination for the presidency," Bower explained.
However, not everyone believes Markle has a future in politics.
Meghan's father slams the idea of her becoming president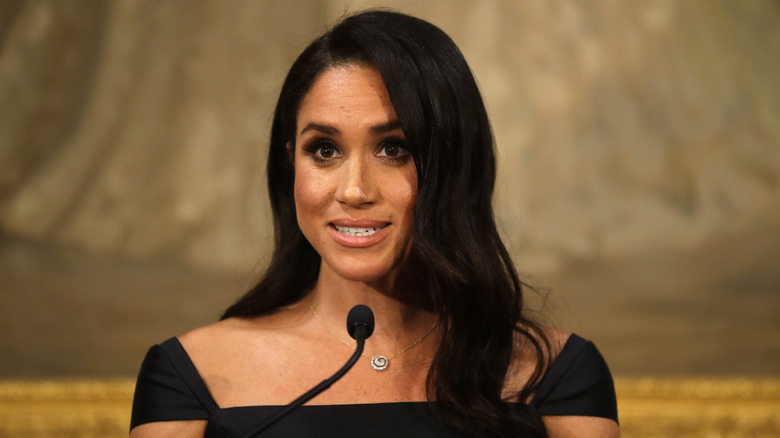 Pool/Getty Images
Meghan Markle's own father, Thomas Markle, has spoken against the rumors that his daughter may have a future in politics. Newsweek reports that Thomas doesn't think Meghan has "any ambition" to be president and that even if she did, Oprah Winfrey would "push her out of the way." 
Thomas spoke to GB News about the speculation that the Duchess of Sussex may want to run for office someday. "I don't think she has any ambition to be a mayor, I don't think she has any ambition to be a governor or president," he stated. "I don't think that's in her mind at all. If someone's saying that, it might be cute."
Although Meghan has never spoken publicly about wanting a career in politics, speculation has been circulating for months. In September of 2020, a source told Vanity Fair that Meghan "would seriously consider running for president," which is why she refused to give up her American citizenship. Meghan's friend and the author of her biography, Omid Scobie, has also claimed that the duchess could enter the political field at some point. As stated, per Page Six, "Meghan is the embodiment of the American dream. One day we may see Meghan become president."
It seems that only time will tell if Meghan has any political aspirations, and how Americans would feel about her running for office.