Why Meghan Markle May Struggle If She Enters Politics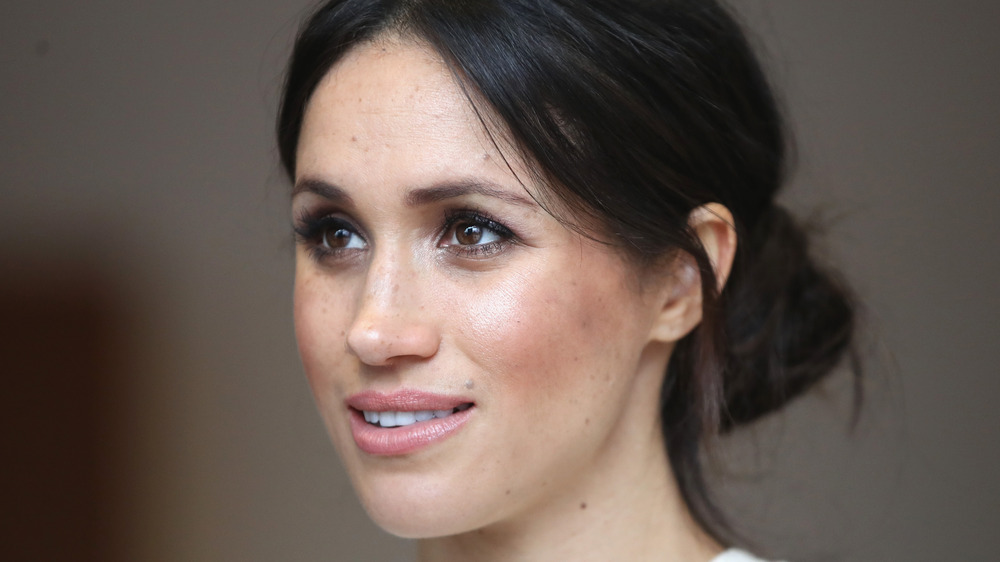 Chris Jackson/Getty Images
Ever since Prince Harry and Meghan Markle stepped away from the British royal family, many have been left wondering what's next for the Duke and Duchess of Sussex. As Bustle reports, Prince Harry landed a new gig as the Chief Impact Officer of the mental health and life-coaching firm BetterUp. And, according to the Daily Mail, there have been rumblings that suggest Markle has her eyes set on a potential move into the world of politics to launch a U.S. presidential campaign. 
Speaking to Closer Magazine, Markle's new biographer, Tom Bower, recently stated his belief that she will "struggle" to transition into politics because of her "clear sensitivity" (via Page Six). "The prospect of Meghan running for president is possible and I'd even say likely," he told the UK publication, adding, "I think she has a good chance of getting into the White House." However, Bower went on to say Markle would "need to learn to take the heat" as politicians are "probably the public figures who face the most backlash." 
Meghan Markle's reputation might hinder a political career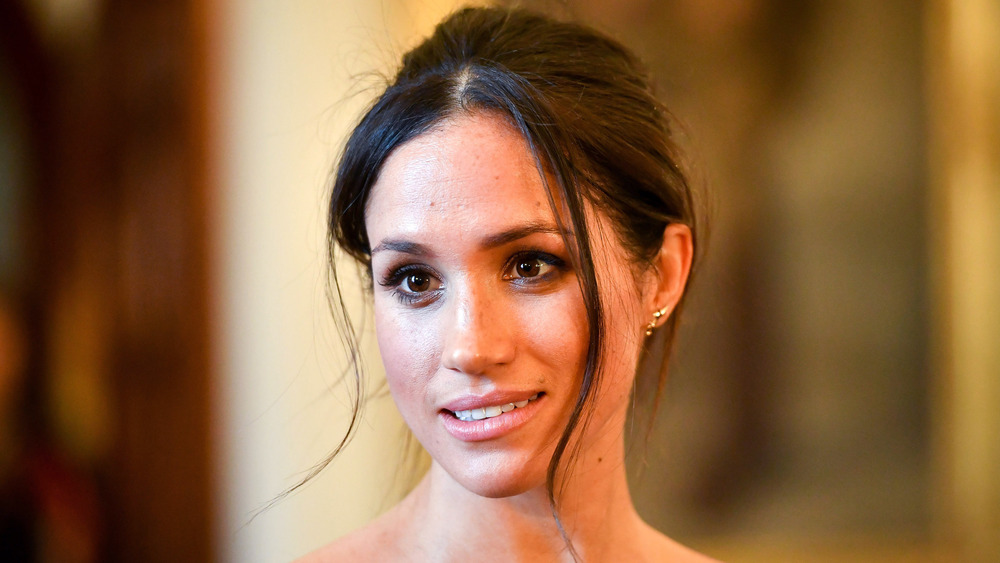 Wpa Pool/Getty Images
As The U.S. Sun reports, Bower (known previously for penning the biographies of Simon Cowell, Philip Green, and Bernie Ecclestone) also joked that Meghan Markle's rumored political venture might see her "visit the UK to have tea with the Queen one day as President of the United States!" before adding that the Duchess would perhaps struggle to "build up a team of loyal staff" in the wake of Buckingham Palace bullying accusations. "We've seen through the reports about her staff members quitting and moving on that she doesn't seem to be able to hold onto her team," the writer commented. 
Per the Mirror, Bower has reportedly signed a six-figure deal to write the upcoming Markle biography. In preparation for the hotly anticipated release, reports say Bower will conduct extensive research into Markle's personal life, interviewing both friends and enemies of the Duchess. 
"This is the book Meghan will be dreading. Tom doesn't pull his punches, and is terrifyingly thorough in his research. No stone will be left unturned," a source revealed.