Here's What Phil Of The Future's Amy Bruckner Looks Like Today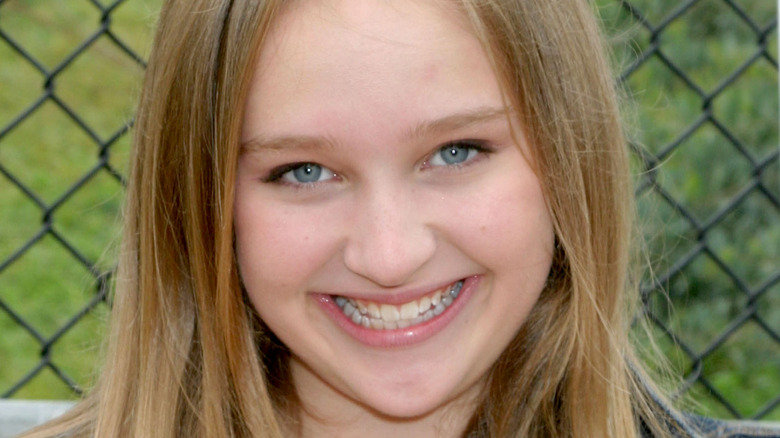 carrie-nelson/Shutterstock
Alongside "Hannah Montana" and "That's So Raven," "Phil of the Future" captivated Generation Z on the Disney Channel. While it only ran for two seasons, the adventures of the Diffy family were very memorable as they grappled with being stuck in the 21st century after their time machine breaks down (via TV Tropes).
While Raviv Ullman and Aly Michalka were the main draws of the series throughout its run as Phil and Keely, a lot of the comedy came from Phil's younger sister Pim, played by Amy Bruckner. Pim would often get herself — and inevitably her big brother — in all sorts of trouble, as well as making it her life's goal to play pranks on the likes of Phil, her best friend Debbie, and Vice Principal Neil Hackett (via Entertainment Weekly).
"Phil of the Future" would inevitably kickstart the careers of Ullman and Michalka, but what about Amy Bruckner? What has she gotten up to since the series came to an end in 2006?
Amy Bruckner studied at NYU during her break from acting
Now in her thirties, Amy Bruckner continued her career far past the end of "Phil of the Future." She landed a role in the Emma Roberts-led adaptation of "Nancy Drew" in 2007 and went on to voice the character of Hayley Long in the Disney animated series "American Dragon: Jake Long" from 2005 until 2007 as well (via IMDb).
After "American Dragon" and "Nancy Drew," Bruckner took a break from acting to attend New York University where she studied human rights and feminist theory (via HuffPost). She also spent this break backpacking through Europe before returning to the industry in the TV movie "The Assault" in 2014.
Despite returning to acting, Bruckner explained that barely anyone recognizes herself as Phil's little sister anymore. "I do look a lot different than I did as a 13-year-old," she told HuffPost. "I'm no longer perfectly spherical like I was on the show. I think that throws people off." She added that even those who knew her as a kid have trouble placing her now.