How Garth Brooks' Ex-Wife Sandy Mahl Feels About His Fame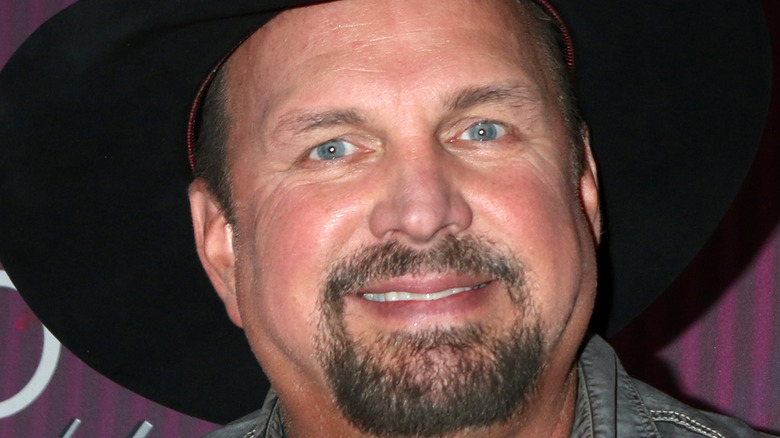 Kathy Hutchins/Shutterstock
On My 24, 1986, country legend Garth Brooks married the love of his college life, Sandy Mahl. As his first wife, Mahl was with him at the beginning of his career in country music and the height of his success. She was instrumental in Brooks' breakthrough hit, "I've Got A Good Thing Going," which Mahl was credited on as a songwriter (via Country Thang Daily). She also wrote the 1993 track "That Summer."
In 1992, the couple welcomed their first daughter, Taylor Mayne Pearl, to the world (via Distractify). August Anna and Allie Colleen followed soon after, but by 2001 the couple had divorced (via The Sun). By this point, Brooks also announced that he'd be leaving music to focus on co-parenting his kids. "Once children come into the mix, children take the lead. That's it," the musician told People. "So even though Sandy and I were not going to be able to complete our marriage, we still had our children to raise." 
Brooks would eventually come back to the country scene in 2014 (via Billboard), but how did Mahl feel about the divorce, and what does she feel contributed the most to it?
Garth Brooks was surprised about what his ex-wife Sandy Mahl had to say about their relationship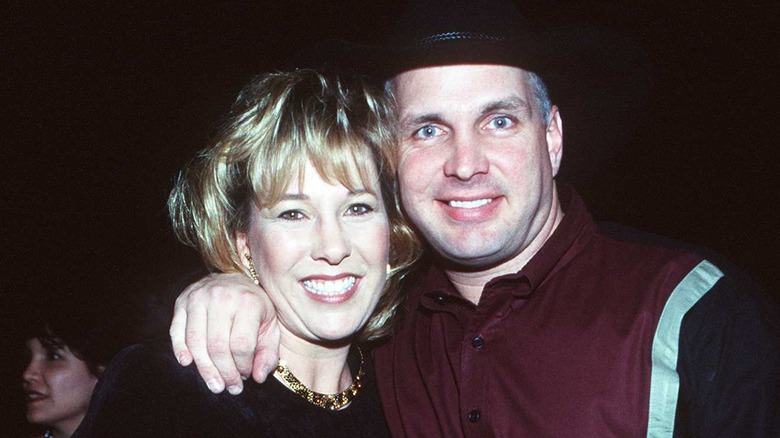 Ron Wolfson/Getty Images
In Garth Brooks' A&E Documentary  "The Road I'm On," Sandy Mahl explained how fame was a major factor in the breakdown of their relationship. She detailed what it was like to have strangers constantly wanting the attention of her husband, even so much as "yanking and pulling" on him (via Rolling Stone). "He'd be gone for eight to 10 weeks at a time," she continued. "He'd come home, [and] there would be number-one parties, or shows, of CMAs, or ACMs, American Music Awards, so it was constantly going."
For a couple that had been together since college, the quick rise to fame on Brooks' side led to the couple growing apart "really, really quickly." Looking back on it now, Mahl believes they didn't appreciate how much Brooks' rise to fame would change their lives.
However, Mahl's comments came as a surprise to the country singer. "It's rare you get to hear the other side," Brooks said at a press junket for the documentary (via Country Living), explaining that he was "gone on the road so much" during their marriage that he missed things that Mahl was trying to tell him. "I just saw her, and I think I hugged her harder than I ever have now that I know things that either I didn't hear or that she didn't say until now."