The Truth About Aura, The Personalized Hair Care Brand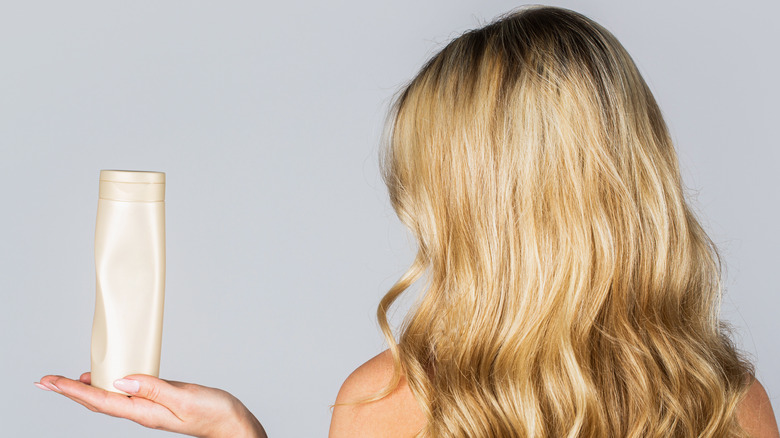 Body Stock/Shutterstock
Personalized hair care brands are all the rage nowadays. With more and more discoveries being made about how to keep your hair healthy, and with the evolution of hair technology in modern society, it is inevitable that these systems would be hitting the market at full force.
But is personalized hair care worth the hype? It certainly might be if you get overwhelmed selecting options at the drugstore, and can't find a product that meets your hair's specific needs. And not only are these brands convenient, but they're essential if you don't want to overwhelm your scalp with products to get the results that you want.
Personalized hair care websites usually work by having you take a quiz to define your hair's texture, length, density, style process, hair goals, and more, to get the most effective experience possible. Although there are many options nowadays to choose from, there's one particular personalized hair care brand, Aura, that stands out above the rest.
Aura does personalized hair care with a twist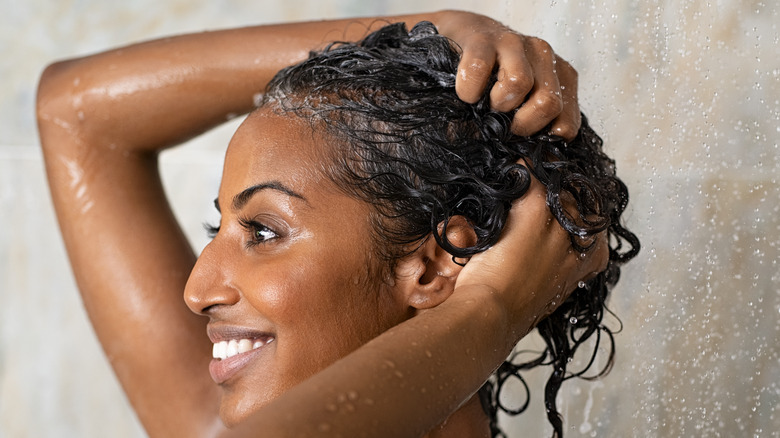 Rido/Shutterstock
Unlike other competing personalized hair care companies, Aura is focused on color, especially bright, bold, whimsical ones that'll take you back to your mall Hot Topic days. It works like many customizable hair care brands do, with a quiz where you spill the beans about your hair history, but at the end, you have the option to add either a color enhancing or neutralizing pigment. It comes with "fantasy shades" and "classic shades" that range from bold greens, blues, and purples, to more natural reds and browns. For these colors, Aura uses eSalon, a company dedicated to customized, at home hair care application, along with a team of expert colorists.
"We continue to optimize our overall client experience, including formula updates and packaging, clarity around pigment application, and updates to our Hair Care Quiz to start product education as soon as users enter our quiz," Vera Koch, vice president of global marketing at Aura, told Nylon. "We hope to help people feel that their hair is an extension of their own aura. Because when you look into the mirror, all you should see are endless possibilities," she also told the Associated Press.
So if you want a shampoo and conditioner that meets your hair's needs with endless possibilities of formulation, and don't want to spend the money on a salon trip for a new color, make sure to check out the reputable Aura.
Not only is Aura customizable, their products are exceptionally high quality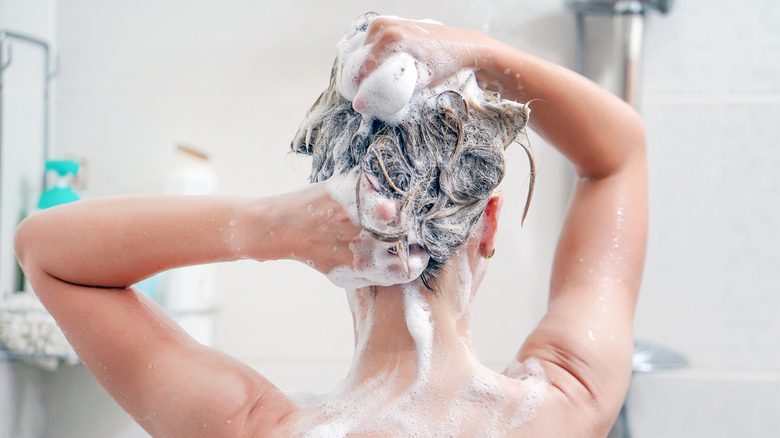 lunopark/Shutterstock
In their products, Aura uses nine main ingredients, according to their website. They include tea tree oil, which is hydrating and nourishing, murumuru butter, which adds shine, a "smoothing complex" which tames frizz and strengthens, chia seed oil, which adds volume, and caffeine, which soothes the scalp. They also use baobab seed oil, which combats environmental stress, babassu oil, which maintains color, cupuacu butter, which moisturizes, and barley protein, which prevents color from fading. 
All of these ingredients ensure that your hair is as healthy and protected as possible. Not only this, but they also dedicate their company to preserving the planet. Not only are all their ingredients free of harmful parabens, they are also vegan and cruelty free. They also utilize sustainable packaging, such as recycled and biodegradable materials, so you can get the vivid locks you want while helping the environment.