Is Jennifer Lopez Cutting Ties With Alex Rodriguez For Good?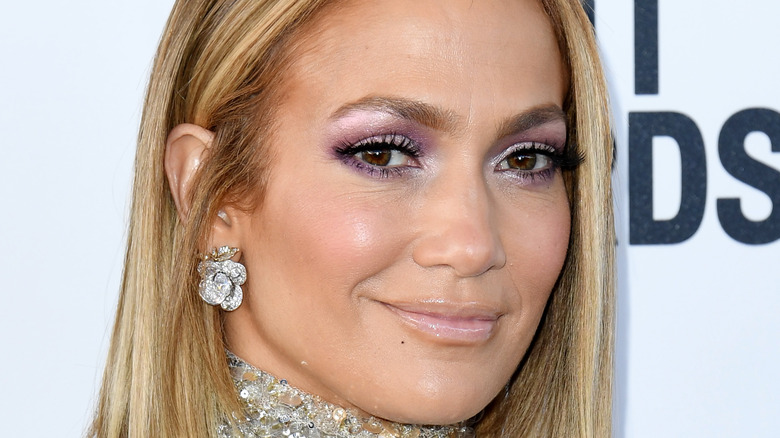 Jon Kopaloff/Getty Images
Jennifer Lopez and Alex Rodriguez were a fan-favorite Hollywood couple for years. The pair dated for five years before they called off their engagement in early 2021. Lopez quickly moved on and began dating her former fiance, Ben Affleck (via People). The two have been going strong ever since and made their Instagram debut this summer (via Vulture). Meanwhile, the "Hustlers" star opted to unfollow Rodriguez on social media, as well as delete most of the photos of him from her feed.
For his part, A-Rod has gushed over Lopez following their split. The former New York Yankee slugger says he's moving on with his life following the end of his engagement. "I had five years of an incredible life and partnership and also with my daughters, we learned so much," Rodriguez told Entertainment Tonight. "And now we have the opportunity to take that and move forward and say, 'You know what? We're so grateful for the last five years, how do we make the next five years better because of lessons learned?'"
Meanwhile, despite releasing a statement claiming that they planned to remain friends and work on their joint business ventures together, Lopez may be ready to cut all ties with her former love for good.
Jennifer is ready to move past her relationship with Alex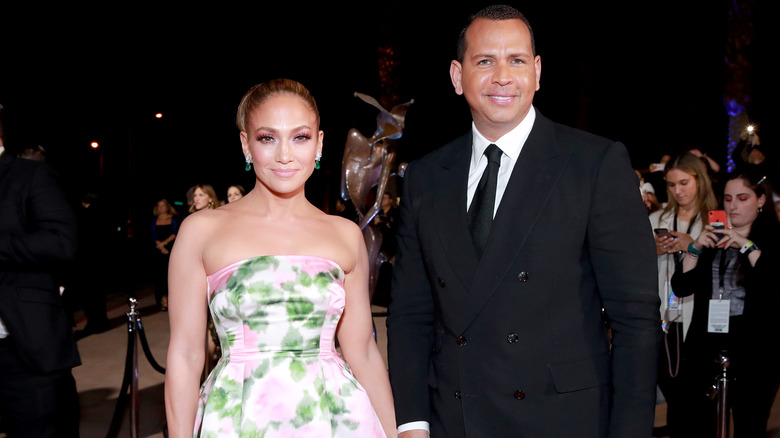 Rich Fury/Getty Images
Us Weekly reports that Jennifer Lopez is moving past her relationship with Alex Rodriguez, and that means she wants to end their business relationship in addition to their romance. Sources tell the outlet that Lopez is ready to remove Rodriguez from her life permanently. "Jennifer is done dealing with Alex," the insider dished. "She's washing her hands of him romantically and also as a business partner. Her management team and her lawyers will be talking to his [team] to tie up any loose ends." However, it won't be that easy for Lopez. The two parties will have to figure out what to do with their business ventures now that they're no longer together.
"She will have to sell her side of the company or buy him out," the insider explains. "She doesn't care about how it goes down, just that she is free of the ties to him." The source reveals that the decision to break away from A-Rod on a professional level has at least something to do with Lopez's relationship with Ben Affleck. "She knows it's [only] fair to Ben," the insider stated.
In July 2021, a source told Entertainment Tonight that Lopez and Affleck are getting very "serious" in their rekindled romance. "They have insane, on another level, chemistry. This time around, however, they both really feel like this is it," the insider said. It seems that Lopez's attempts to fully cut Rodriguez out of her life may be out of respect for her relationship with Affleck and their future together.