Jennifer Lopez Completely Erased Alex Rodriguez From Her Life. Here's How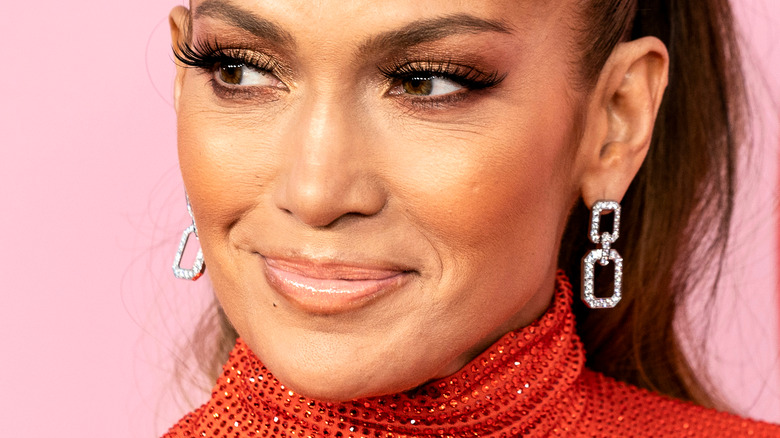 Shutterstock
If you're anything like us, then you've probably been playing the role of sleuth in order to keep up with the drama of Jennifer Lopez's dating life. In March, 2021, the world was shocked to learn that J.Lo had split from her longtime boyfriend and short-time fiancé, Alex Rodriguez, despite their apparent "couples goals" relationship (via Page Six). The breakup came after the couple had rescheduled their wedding multiple times, which ultimately led to them fully calling off the nuptials altogether, and calling it quits.
Then, to continue the surprising turn of events, rumors began to circulate that Lopez was dating her old boyfriend, Ben Affleck, after photos had surfaced here and there of them spending time together, per The New York Times. And indeed, one thing led to another, and Bennifer was back on, posting Instagram photos together, going on vacations, engaging in passionate PDA, and gushing over one another.
But it appears that as Affleck has begun to make his way onto Lopez's Instagram, A-Rod has become suspiciously absent.
J.Lo is no longer following A-Rod on Instagram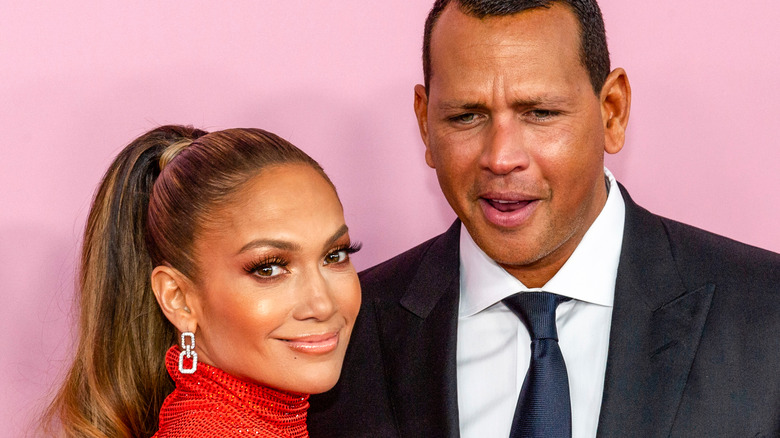 Shutterstock
Eagle-eyed fans invested in Jennifer Lopez and Ben Affleck's relationship have spotted a change in Lopez's social media. Fans noticed on Saturday that Lopez has appeared to have deleted nearly every trace of Alex Rodriguez from her Instagram. Indeed, photos that once existed of the couple together, from vacation pictures and romantic selfies, and even shots of them together during President Joe Biden's inauguration, where J.Lo performed, are now gone. She did, however, opt to keep some stand-alone photos from the day (via Fox News). In addition to deleting previous photos of her ex, J.Lo has also unfollowed Rodriguez from Instagram.
Sources close to Hollywood Life shared that J.Lo apparently "is giving zero thoughts to how A-Rod feels about her relationship with Ben" and "doesn't care who he's dating or what he's doing," which would explain her lax attitudes toward deleting the former relationship. A-Rod, meanwhile, doesn't appear to have any interest in retaliation, as there are still many photos on his Instagram account of his ex, suggesting he hasn't deleted any of them. In addition, as of August 2021, he is still following "Jenny from the Block" on Instagram.