Who Is Kayleigh McEnany's Husband Sean Gilmartin?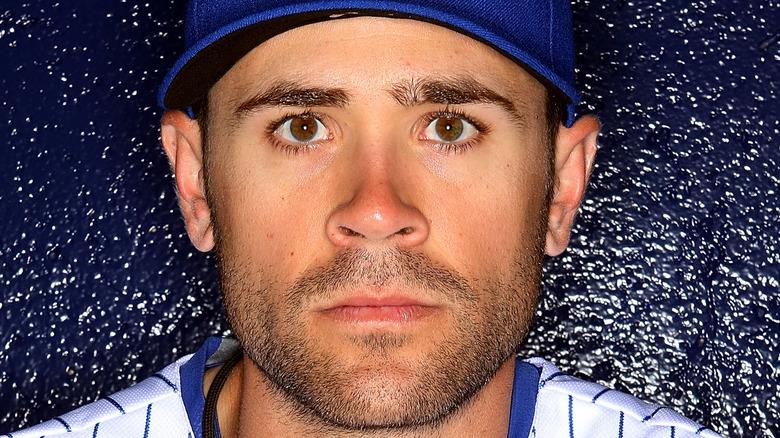 Marc Serota/Getty Images
Kayleigh McEnany, former White House press secretary for former president Donald Trump, has garnered so much attention in the past 18 months, it's hard to believe she hasn't always been in the public eye. The 33-year old media figure impressed some Americans with her quick wit and passionate briefings, while she also incited outrage in other Americans for her fierce defense of the former president (via Vanity Fair). The author continues to be the topic of many conversations, mostly involving politics, and sometimes regarding her personal life, with her husband even being the center of attention at one point.
McEnany's other half, Sean Gilmartin, is in a league of his own and you might not even know it. Gilmartin and McEnany began dating in 2015, and the couple quickly fell in love and married two years later on November 18, 2017 (via Heavy). The power couple, as described by the Tampa Bay Times, welcomed their daughter, Blake Avery, in November 2019. 
Sean Gilmartin is more than a baseball player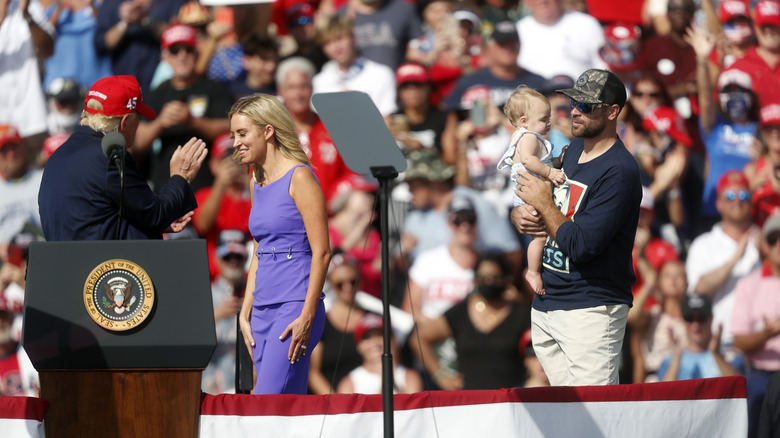 Octavio Jones/Getty Images
Sean Gilmartin, southpaw pitcher, helped advance the Mets to the World Series as a rookie in 2015, but in the two seasons following, he was not as successful (via Heavy). The baseball player spent the next few years playing between the minor and major leagues, and was signed by the Tampa Bay Rays in February 2020. Unfortunately, there wasn't much ball being played in the spring and early summer of 2020 (via CBS).
A contract with Tampa was beneficial for Gilmartin, as he was able to be the anchor his family needed during that time. In an interview with the Tampa Bay Times, Kayleigh McEnany stated that, "Having Sean in Tampa means a lot more trips back to our permanent residence," and went on to say, "With a 3-month-old and me in a different state on the campaign trail almost daily, having Sean in Tampa is incredibly helpful." 
While he doesn't typically speak publicly on his political views, he did tell the Tampa Bay Times that they align with his those of his wife. Furthermore, the couple is dedicated to "... raising our beautiful daughter and raising a family that walks in the footsteps of Christ" (via Tampa Bay Times).