The Origins Of The Billy Porter Grammys Hat Meme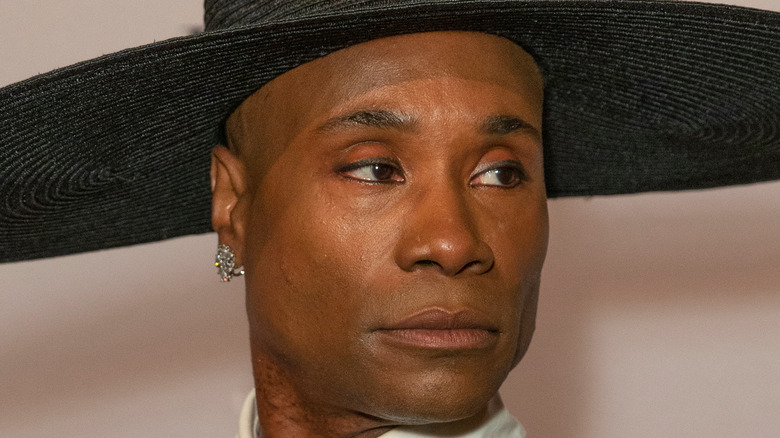 lev radin/Shutterstock
Name a better duo than Billy Porter and the red carpet; we'll wait. While Lady Gaga (never forget the meat dress) makes a strong contender, Porter's outfits complement red in a way no one can. The actor shot to fame after playing the leading role in TV show "Pose" and won multiple awards, including a Tony for his role as Lola in the Broadway show "Kinky Boots." However, his claim to icon hood is his ingenious ability to defy the fashion police and wear the best ensemble we've ever seen, every time we see him.
But before he takes center stage, he makes an extraordinary entrance. In 2019, Porter arrived in a litter carried into the Met Gala by six beautiful shirtless men. At the 2020 Grammys, we had to wait for curtain call to see the actor's face. The curtain we're speaking of is a mechanically retracting crystal curtain that hung as a fringe from Porter's hat, matching the rest of his blue crystal outfit from Baja East, according to Elle. It was remotely controlled to open and close and inspire a legion of internet memes.
Read on to know more about the outfit that took over the internet.
Billy Porter's viral hat started with the idea of being 'mysterious'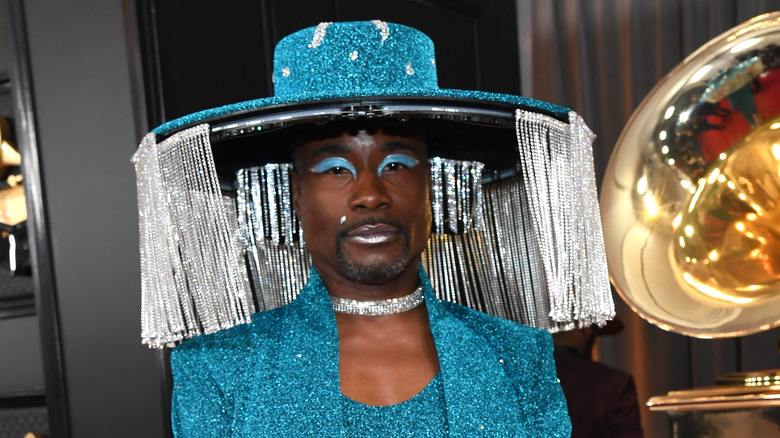 Kevin Mazur/Getty Images