The Real Reason Vanessa Williams Turned Down Halle Berry's Role In Monster's Ball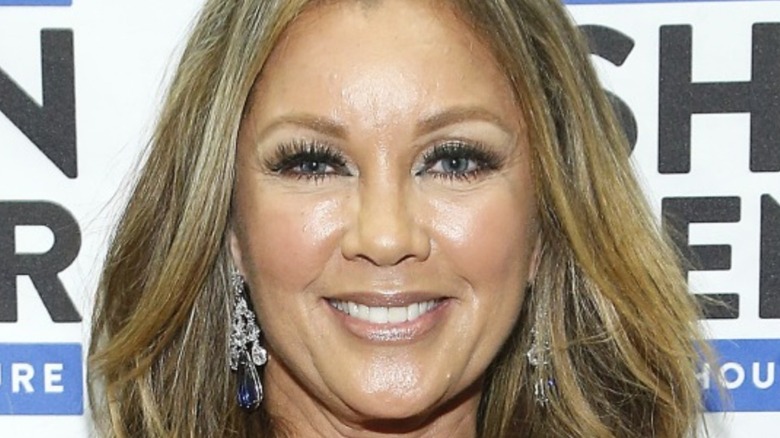 John Lamparski/Getty Images
A lot of progress has been made in the entertainment industry, though there is still work to be done. The amount of films produced today with a diverse cast is on the rise, reports USA Today, and more people of color are being cast in lead roles instead of as secondary characters. Films today are more inclusive than their predecessors. But a look back at popular movie history shows that many of the classics that we showered with praise are problematic and wouldn't get the green light in today's society.
One of those films that didn't age well was 2001's "Monster's Ball." Starring Billy Bob Thornton and Halle Berry, the movie centers on the relationship between a racist deputy warden and the widow of an inmate he executed (via IMDb). Berry made history with her lead actress win for "Monster's Ball" as, according to CNN, she was the first Black woman to score an Oscar in the Best Actress category. But despite the film's success, it's hard to ignore the fact that the storyline plays on the "magical negro" trope, or that Thornton's character is simply "cured" of his racism through his relationship with a Black woman.
In spite of the controversies tainting the project, Berry deserved all of the praise given for her performance in the film. But the film almost played out differently.
Vanessa Williams wasn't prepared to take on a sex scene in the movie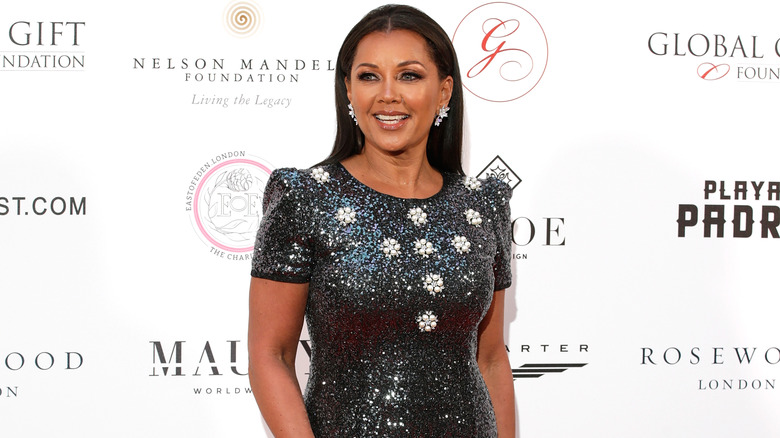 John Phillips/Getty Images
Actor and fashion designer Vanessa Williams was originally offered the role of Leticia Musgrove. During an appearance on "Oprah's Master Class," Williams shared her reason for turning down the lead role (via HuffPost). Referencing the film's graphic sex scene, she explained, "I just had a baby, and I was like, 'I am not getting naked in front of a crew of people at this time!'"
In a December 2020 Instagram Live with rapper Fat Joe, Williams further reflected on her decision to pass on the film in light of the sexual assault charges against Harvey Weinstein, whose team she claims was involved with the film (via Cheat Sheet). "That [film] was also Harvey Weinstein and that was a whole other crew that I'd never worked with before and I think [Halle Berry had] work with them before and stuff," she explained. "So I was happy that I dodged that bullet."
Angela Bassett also turned down the role in Monster's Ball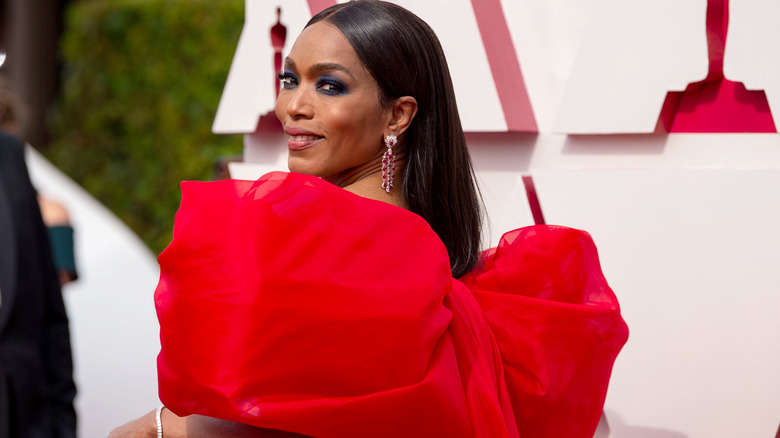 Handout/Getty Images
In a 2002 interview with Newsweek, Angela Bassett revealed that she was also approached to play the role of Leticia Musgrove, but immediately turned it down due to its controversial portrayal of Black women. "It's about character," she said. "I wasn't going to be a prostitute on film. I couldn't do that because it's such a stereotype about black women and sexuality."
Bassett also explicitly stated that her comments were not a criticism of Halle Berry's decision to take the part, but rather a critique of the entertainment industry's mishandling of Black actors. It's no secret that Hollywood often casts marginalized communities in roles that perpetuate racial stereotypes. "Film is forever," Bassett added on during the interview. "It's about putting something out there you can be proud of 10 years later. I mean, Meryl Streep won Oscars without all that."