Halle Berry: How Much Is The Famous Actor Worth?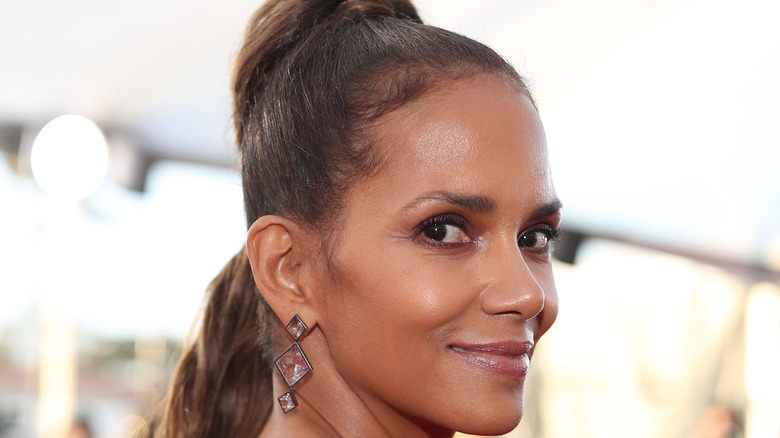 Christopher Polk/Getty Images
Halle Berry is well-known for her career as an actress. She's played a number of iconic roles, including Miranda Grey in Gothica, Patience Phillips in Catwoman, and Leticia Musgrove in Monster's Ball (via IMDb). Her most recent reason for making headlines, however, has little to do with her talent as an actress and a lot to do with a recent Instagram post. On April 14, 2020, Berry posted an Instagram photo wearing a strappy, sequin dress from La Dolce Vita Vintage (via Page Six). "Mediocre called, I hung up...," Berry captioned.
Fans weren't the only ones who were taken by her beauty. In fact, a few stars commented on the photo too. (Literally, who could blame them?) "WELL DAYUUMMNN HALLE BERRY!" Actress, producer, and TV host, Vivica A. Fox commented. "Omg," added actress and author, Julianne Moore. There's no denying Halle Berry is a knockout, but she's made it a point to make sure her young fans know that it takes more than beauty to be successful. "Beauty alone doesn't really get you very far," Berry told POPSUGAR. "It's very superficial, and it gets you to a certain point, but it takes more than beauty to be successful at anything."
Here's how much Halle Berry is really worth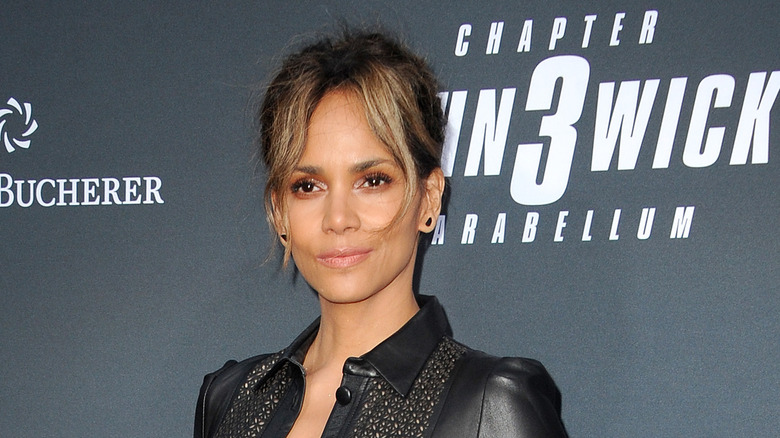 Shutterstock
Halle Berry is smart, talented, and a millionaire. According to Wealthy Gorilla, the actress's net worth is $90 million. Of course, this shouldn't come as a surprise. Berry is an icon. She's won several awards, including an Oscar for Best Actress in a Leading Role in 2002 and a Primetime Emmy for Outstanding Lead Actress in a Miniseries or a Movie in 2000 (via IMDb). Even with a list of awards, Berry had to continue to fight to prove she deserved a spot in entertainment.
"I thought, 'Oh, all these great scripts are going to come my way; these great directors are going to be banging on my door,'" Berry said in an interview with Variety. "It didn't happen. It actually got a little harder," she continued. "They call it the Oscar curse. You're expected to turn in award-worthy performances." To this day, Halle Berry is the only Black woman to win an Oscar for Best Actress in a Leading Role (via Showbiz CheatSheet). On April 25, 2021, Viola Davis could become the second Black actress to receive the award (via Oscars.org).