How Gabby Barrett's Song The Good Ones Was Really Received By People With Disabilities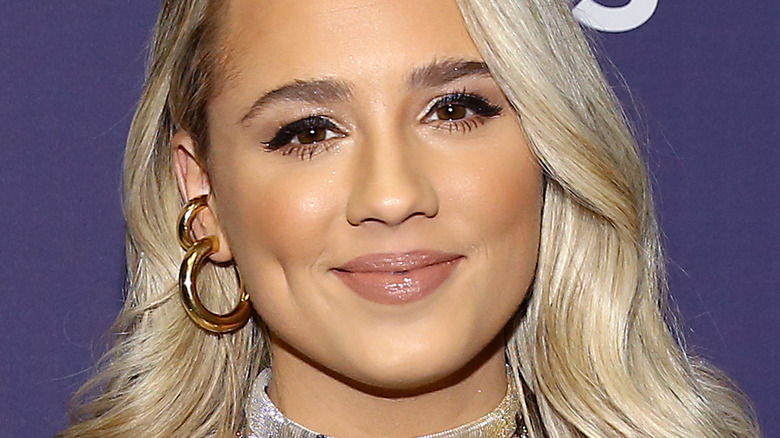 Terry Wyatt/acma2021/Getty Images
After coming in third place on the 16th season of "American Idol," country singer Gabby Barrett has seen her music career skyrocket. Following the success of her platinum-selling hit single, "I Hope," the former "American Idol" contestant released "The Good Ones." According to The Boot, Barrett wrote the song based on her love story with now-husband, Cade Foehner. The couple met during the 16th season of "American Idol." When asked about Foehner, Barrett consistently referred to him as "one of the good ones," she shared with the outlet.
"At the time, when we were writing it — it was me, Zach Kale, and a couple other people who wrote it last year — I had just been thinking of when we were dating, at the time during 'American Idol,'" the singer said to The Boot. "People in my family would ask me, like, "How's your boyfriend doing?" And I'd be like, "Oh, he's good. He's a good one. He's a keeper."
"And I've heard other girls say that, too: like, "Oh, he's a good one," Barrett adds. "I've heard 'a good one,' said a few times. And so I was like, "I need to write a song for the good ones," she concludes.
The 21-year-old recently won Female Video of the Year for the song at the CMT Awards in June, per Outsider. Although her personal experience with love inspires the song, the music video gives an inside look into a unique love story. Keep reading to learn more.
Gabby Barrett's award-winning music video has a heartfelt message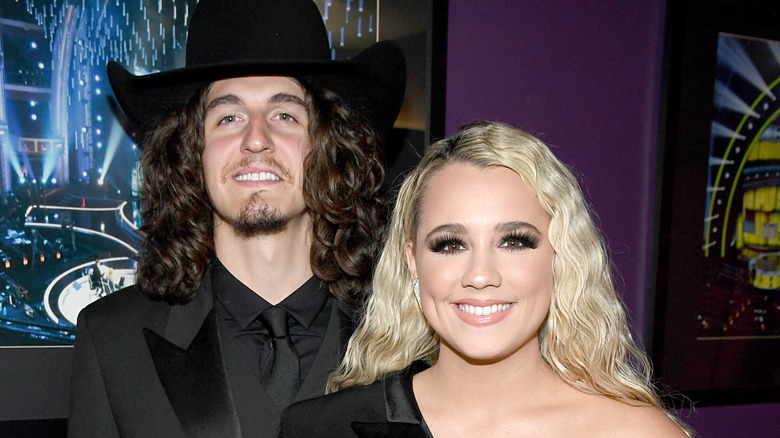 Kevin Mazur/Getty Images
Country singer Gabby Barett sat down with Everything Nash to explain the inspiration behind her music video.
"It was a special song, and because it was a special song, I really, really wanted to have such a special video," Gabby told Everything Nash in June 2020. "I wanted to send a very important message to people. My nephew has cerebral palsy, and my cousin has autism. I've done functions for disabilities and all kinds of things growing up. We had thought of the idea; me and a few of the directors that filmed the video, we came up with this idea that we wanted to send the message that, no matter what disability you have, no matter what color your skin is, whatever it is, you can find love."
The music video follows the hardships of a young couple, and viewers soon discover that one of them is in a wheelchair. Throughout the music video, the woman expresses her longing to stand and dance with her lover. As the song plays, footage of the man creating a harness for her to stand is revealed. The romantic single ends with the couple locked in an embrace and dancing with one another.
Gabby Barett created an 'authentic' portrayal of unique forms of love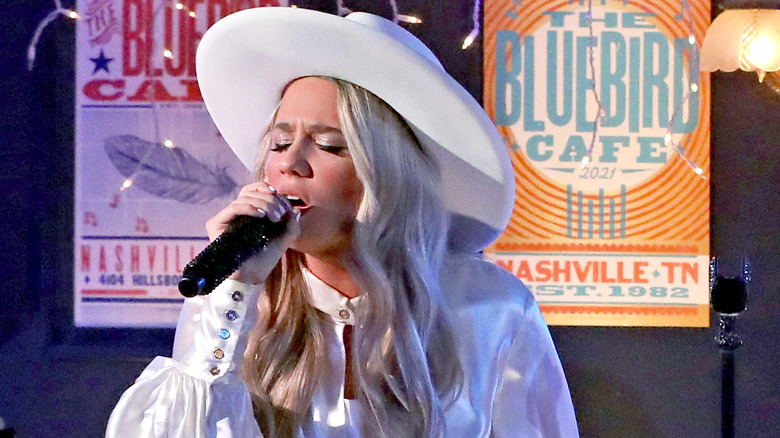 Terry Wyatt/acma2021/Getty Images
2017 Miss Wheelchair USA Madeline Delp played the women in Barrett's music video. For Barrett, finding an actress who could relate to the story was essential. "I wanted the video to be authentic and genuine, as well as be captured just the right way, so finding Madeline to play our leading lady was such a gift," Barrett told People in August 2019.
The video incorporated the couple doing everyday things, like grocery shopping and having a picnic. Barrett explains that Delp had a personal connection to the storyline. "Her personal story has common threads with the story in the video, so she connected with it and wanted to be a part of the project," Barrett tells People.
Delp participated in the project because the message mirrored her own. Delp works to inspire people with physical limitations to chase their dreams and to give them the resources and skillset to do so. In 2017, Delp launched Live Boundless, an organization forced on providing people with physical limitations hope to overcome challenges.