The Action Star Who Almost Played Brad Pitt's Role In Once Upon A Time In Hollywood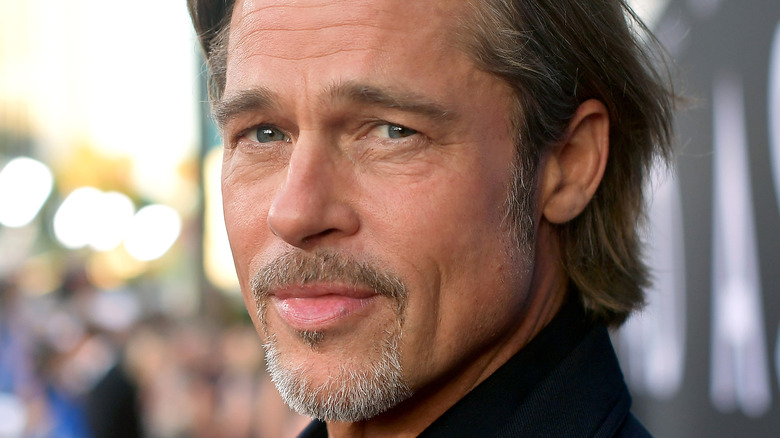 Matt Winkelmeyer/Getty Images
Brad Pitt has played many iconic roles over the years, from the enigmatic Tyler Durden in "Fight Club" to an astronaut with daddy issues in "Ad Astra," and even a proud member of the I Hate Rachel Green Club in "Friends" (via IMDb). 
The beloved actor and former husband of Jennifer Aniston and Angelina Jolie is a Hollywood staple at this point, not to mention one of the undisputed sexiest men in the world. However, Pitt still holds the power to surprise even in middle age. As it turns out, looking grizzled really suits him. 
Nowhere was this more obvious than in Quentin Tarantino's celebrated throwback "Once Upon a Time...in Hollywood," in which Pitt played over-the-hill stuntman Cliff Booth and enjoyed an instantly iconic beefcake moment on a roof (via Indiewire). The movie was very well-received, garnering an 85% on Rotten Tomatoes and nabbing two Oscars, one of which went to Pitt for Best Supporting Actor (via IMDb). Despite the fact the role fit Pitt like a pair of distressed jeans, he wasn't the first choice to play Cliff Booth.
Playing Cliff was a mission impossible for this actor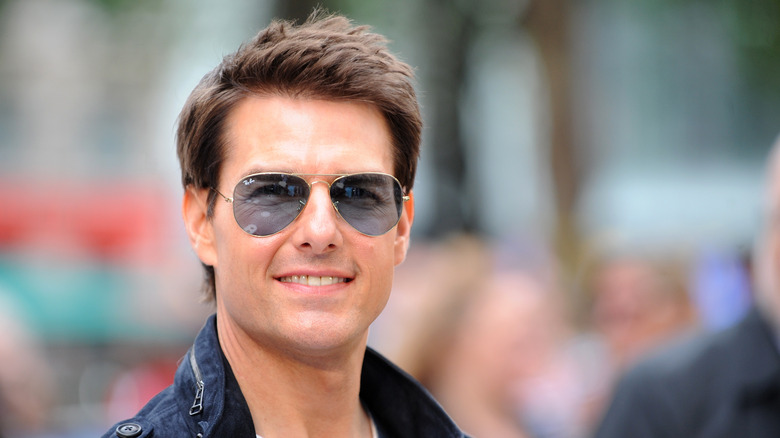 Stuart C. Wilson/Getty Images
Watching "Once Upon a Time...in Hollywood," it's hard to imagine anyone but Brad Pitt sharing the screen with Leonardo DiCaprio but, as director Quentin Tarantino revealed during an appearance on the "Happy Sad Confused" podcast, at one point Tom Cruise was in the running to play his role. 
Pitt appeared opposite the "Mission Impossible" star in "Interview with the Vampire" back in 1994, but he's yet to make his mark on a Tarantino joint. As the prolific filmmaker explained, "We talked about it. He's a great guy, and we really hit it off," (via ET). However, although Cruise ultimately didn't land the role of Cliff Booth, Tarantino suggested they could still team up in the future.
The "Pulp Fiction" director described the Pitt-DiCaprio pairing as "the casting coup of the decade." The film sees Pitt's Booth driving around has-been Rick Dalton, played by DiCaprio, as they reminisce about their lengthy careers in Hollywood. "The reality is, I had maybe eight different pairings of actors that could go together in a realistic way in this situation," Tarantino revealed, acknowledging, "Now, the ones that I got were definitely my No. 1s." Cruise may have been in the running, but several critics praised Pitt's performance in their reviews, with The Times even calling it "the best performance by a movie star you'll see in 2019." Clearly, Tarantino made the right choice.