Holly Madison Shares New Details About Life At The Playboy Manor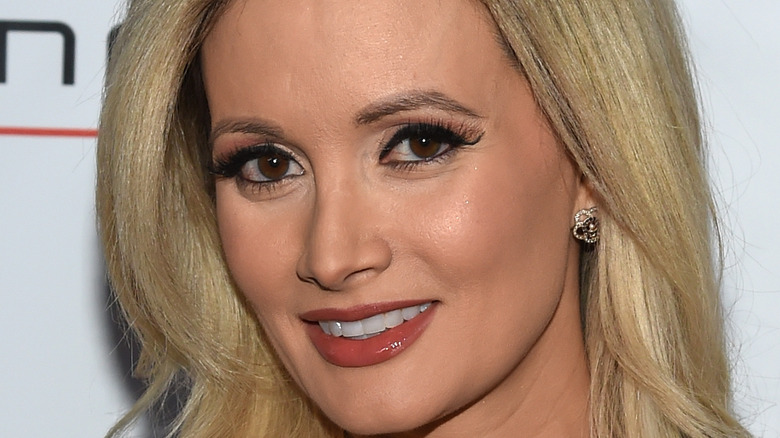 Ethan Miller/Getty Images
Holly Madison rose to fame as one of Hugh Hefner's girlfriends during the time that the "Girls Next Door" reality series was being filmed. The show, which aired on the E! network, featured Madison along with Hefner's other two live-in girlfriends, Kendra Wilkinson and Bridget Marquardt. Since that time, Madison has publicly spoken out about her time living in the house, and how she felt while she was there. While speaking with the "Call Her Daddy" podcast, Madison revealed that she first moved into the mansion due to financial reasons (via ET Canada). "I was kind of desperate. I was sleeping on somebody's couch. I just felt like I need a minute to reset my life and I felt like if I could stay at the Mansion and just have a minute to kind of not worry about bills," Madison confessed.
"Living at the Mansion was something I thought would just be a super fun crazy experience in my twenties that I'd look back on," Madison continued. "I knew it wasn't gonna be conventional and I was excited about it and I wanted to stay and get that full experience. Everything about the experience was completely different," Madison added, revealing that she had to get intimate with Hefner before she could move in. "I had to sleep with him first ... nobody ever got asked to move in unless they had slept with him. No way."
Now, Madison is revealing even more shocking details about her time at the Playboy mansion.
Holly Madison and others spill Playboy secrets in new docuseries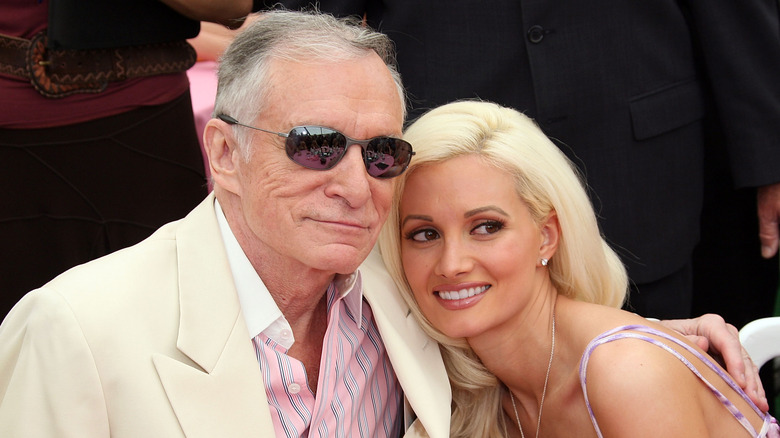 Chad Buchanan/Getty Images
Holly Madison is spilling more inside secrets about the Playboy lifestyle in A&E's 10-part docuseries titled "Secrets of Playboy." The show is set to dive deep into the world of Playboy and the face of the franchise, Hugh Hefner. Multiple people close to Hef will share their firsthand accounts and provide footage (via E! Online). During a newly released trailer for the series, Madison is seen making some surprising comments. "I didn't realize that getting into the Playboy world was a dangerous choice," the model said in the promo.
Of course, Holly is no stranger to speaking out about her time living in the Playboy mansion. She's previously shared her experiences with the world. "It's a very cult-like atmosphere anyway and you're manipulated to feel that way, but on top of it, my own shame kept me there too. I just couldn't really imagine a life outside of there," Madison previously stated, per Us Weekly.
In the new documentary, other women from Hefner's life will also share their stories. In the promo, former Playboy Mansion West resident, Jennifer Saginor, is seen revealing that there were many secrets behind the closed doors of the mansion. "[Hef] didn't want people to know what was really going on. The people who were really there, they're the ones who know the real truth," she said.
It appears that even more shocking bombshells will be revealed when "Secrets of Playboy" premieres in early 2022.