What Does Christina Haack's Real Estate Portfolio Look Like?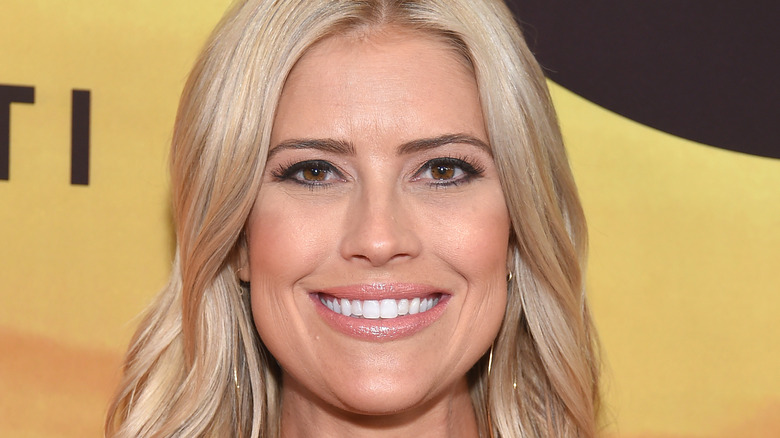 DFree/Shutterstock
For nine seasons, Christina Haack and Tarek El Moussa have purchases run-down and unloved properties and unveiled their real potential. "Flip or Flop" has highlighted that Haack has a serious eye for good properties and she's been using her talent for spotting potential in her personal life. Dirt reported that, following her divorce from ex-husband Ant Anstead, Haack has been making some pretty impressive purchases for her family. So, here's what Christina Haack's real estate portfolio looks like. It'd seem she's applied her property and interior know-how to her own homes.
TMZ reported that in June 2021, Haack's divorce from Anstead was finalized. The couple shares a son. Following their separation, Dirt wrote that the pair sold their Newport Beach mansion for a cool $6 million. The 5 bedrooms, 4,000 square foot bohemian property is a SoCal dream. However, Haack has changed things up and added to her own portfolio following the separation.
"I just always constantly am looking at the future, new projects, new fun activities, and everything like that," Haack told Entertainment Tonight. "I guess the main thing is, yeah, just not getting stuck in the setback and just looking at the future."
Her new mansion cost $10.3 Million
Christina Haack is best known for her California cool style and House Beautiful writes that she bought a new home in the summer of 2021 that fits her bohemian beach aesthetic perfectly. In August 2021, Dirt reported that Haack purchased a new Dana Point mansion for an estimated $10.3 million. According to the publication, the property has five bedrooms and six and a half bathrooms.
It was built in 2020 and has a cinema room, games space, greenhouse-like dining terrace, and immaculate views of the ocean. It sounds like a truly dreamy upgrade. Haack and her three children will also have access to the very exclusive beach club.
The large, open-plan home is largely finished with exposed beams, white-washed walls, and a large pool.
Pop culture explained that Haack would be enjoying her new space and incredible views with her three children. She shares eldest daughter Taylor and son Brayden with her co-host and ex-husband Tarek El Moussa. She also has shared custody of her youngest son Hudson, with her ex-husband Ant Anstead.
Christina Haack has a home in Tennessee too
While she may have dedicated her career to sharing her property know-how with her fans, Pop Culture explains that she's been a little bit more private about her personal real estate profile.
House Beautiful explains that earlier in 2021 she made another property purchase that was a step away from her usual California style. The publication writes that she bought a mansion in Tennessee for $2.5 million. Her reasoning for buying the home was a little more personal.
Haack told People, "I fell in love with Tennessee when I took the kids out there in October to visit my friend and nutritionist Cara Clark who had recently moved out there."
It wasn't just the gorgeous real estate that attracted her to the farmhouse. She continued, "Tennessee is gorgeous and the people out there are so nice. Being out there on all that land reminded me of my favorite childhood memories, which were staying summers on my grandparents' farm. I felt so carefree and loved taking out their quads and hanging with my cousins on all the land."
The huge farmhouse sounds like the perfect country home away from their California home.