The Truth About Sean Hannity's Ex-Wife Jill Rhodes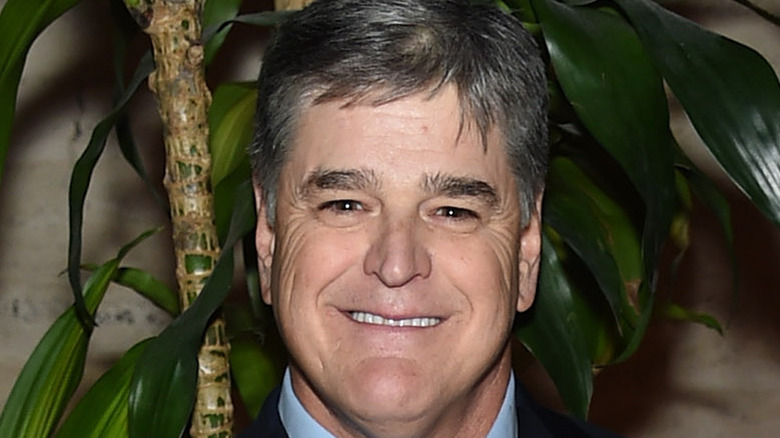 Jamie Mccarthy/Getty Images
Fans were shocked when Sean Hannity announced that he had split from his wife, Jill Rhodes, after more than 20 years of marriage. Since Rhodes has mainly stayed out of the limelight, most people aren't aware that her ex-husband credits her with much of his success.
Rhodes was working as a political journalist at the Huntsville Times when she met Hannity, who had moved to Huntsville to work at a local radio station. He would often call Rhodes up to solicit story ideas. "She was really talented — gifted, but I really just fell in love with the little picture in her column," he told Newsmax in 2011. As for Rhodes, feelings developed after Hannity invited her to a 1992 mayoral debate he had planned. "I looked at his face and I said, 'That is the man I'm going to marry," she recalled (via People).
Rhodes' colleagues weren't as convinced, though. In fact, even their pastor told her marrying Hannity was a mistake. "He said, 'You're crazy to be marrying this guy,' because I started arguing about how the church has become too liberal. And I think she left that meeting in tears," Hannity said. Still, the couple wed in 1993 and share two children, Sean Patrick and Merri Kelly (via The Sun). In 1996, Hannity was hired at Fox News, and the family began splitting their time between New York and Florida.
Sean Hannity and Jill Rhodes remain on good terms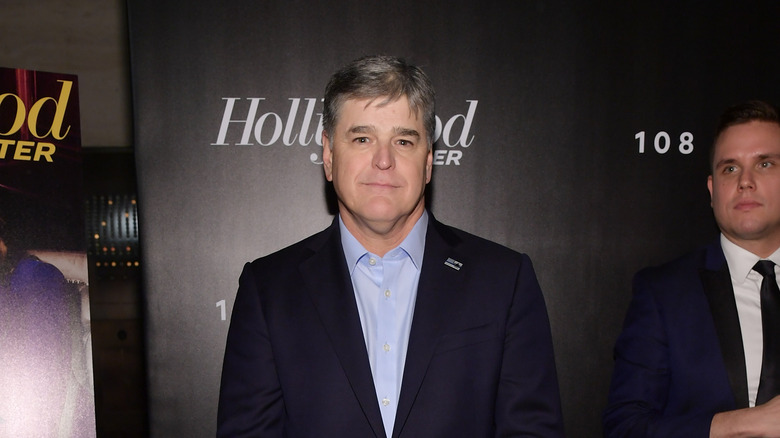 Ben Gabbe/Getty Images
While Sean Hannity rose to fame as a controversial host on Fox News, his wife, Jill Rhodes, stayed out of the limelight. She worked as a book editor and has served as a staff member on her husband's show, but her focus has been on raising the couple's two children (via TV Over Mind). Hannity cited Rhodes as a major reason for his success, dedicating his first book to her (via People).
Hannity and Rhodes continued to keep things private, revealing well after their divorce was finalized that they had parted ways. "Sean and Jill are committed to working together for the best interests of their children. Amicable agreements were entered into over four years ago between Sean and Jill. They maintain a close relationship as parents to their children," they said in a statement. And the exes have reportedly stayed true to their word. One source told Page Six that the split "is very amicable. Sean and Jill remain on very good terms and still have family dinners, and attend tennis tournaments for their children. Sean is still close with members of Jill's family."  
Despite the fact that Hannity is now dating fellow Fox News host Ainsley Earhardt, he and Rhodes continue to celebrate holidays as a family with their two children. "Sean and Jill are great parents, when together you don't even realize they split," a source told the Daily Mail.