Meet Sidney Williams, Maxine Waters' Husband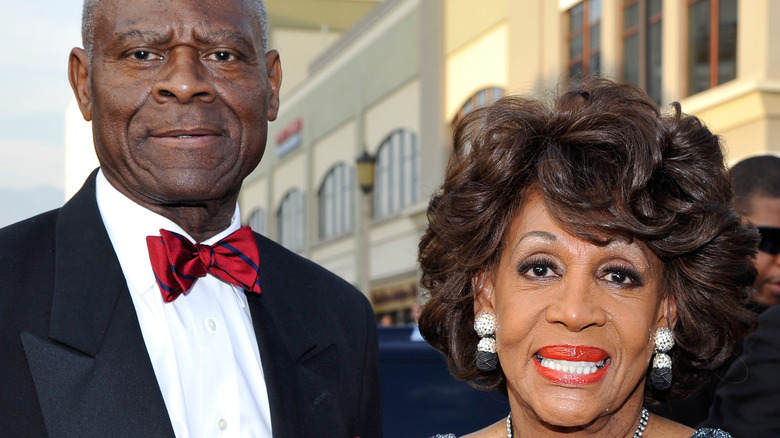 John Sciulli/Getty Images
Congresswoman Maxine Waters has quickly rose to the status of an icon within the realm of pop culture due to her spitfire remarks degrading the former Donald Trump Administration. 
In a tweet, Rep. Waters sent the internet into a frenzy after refusing to attend Trump's 2016 inauguration and calling him and his allies "scumbags." Waters even referred to Trump's staff as the "Kremlin Klan."
Waters outright blunt disapproval of the Trump administration has made a pop-culture staple. Her image and quotes, like "throwing shade" or "stay woke," have been plastered on shirts and posters. Some of her specific phrases have been adapted into millennial slang. Young Black activists gravitate towards her as seeing an older Black woman's matriarchal defiance and refusal to be silenced. Waters' constant demand to hold people accountable in the public sphere has made her a millennial icon. Many refer to the congresswoman as Auntie Maxine seeing a familiarity to her blunt truths and mannerism.
Who is Maxine Waters?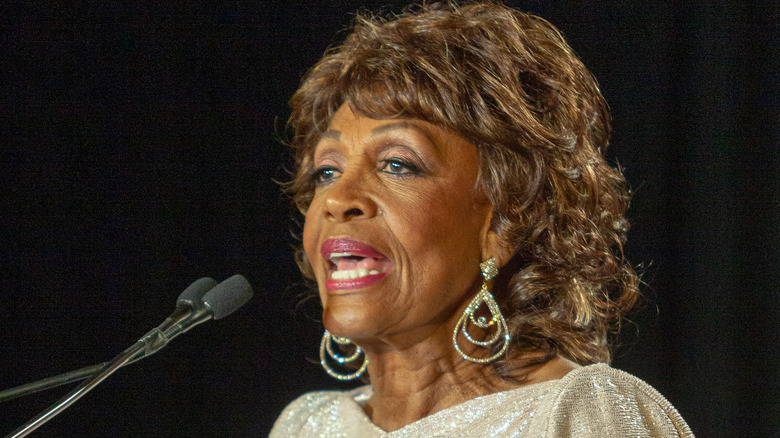 Shutterstock
Maxine Waters was born on August 15, 1938, in St. Louis, Missouri. According to Historymakers.org, she was one of thirteen children. Waters moved to Los Angeles, CA, in the early 1960s. There she started work in a factory and as a telephone operator. In 1966, Waters was hired on as a teacher's assistant for  Head Start Programs in Watts. There, Waters learned how to hone her voice. She became a voice for the upset Head Start parents and would advocate for them on a higher level. She would encourage them to make federal budget requests and contact their local legislators. Here is where Waters found her calling, this position led her into local politics.
While maneuvering through the ranks of Los Angeles politics in the mid-1970s, Waters met Sidney Williams. The pair worked for Los Angeles City Councilman David Cunningham together. It was here that their romance was sparked.
In 1997 the congresswoman married Sidney Williams, a former NFL player, and diplomat.
Currently, she is in her 15th term in the House of Representatives. She is the eldest of the twelve Black women in Congress. Along with her congressional title, Waters served as the chairwoman for the Congressional Black Caucus from 1997 to 1999.
Who is Sidney Williams?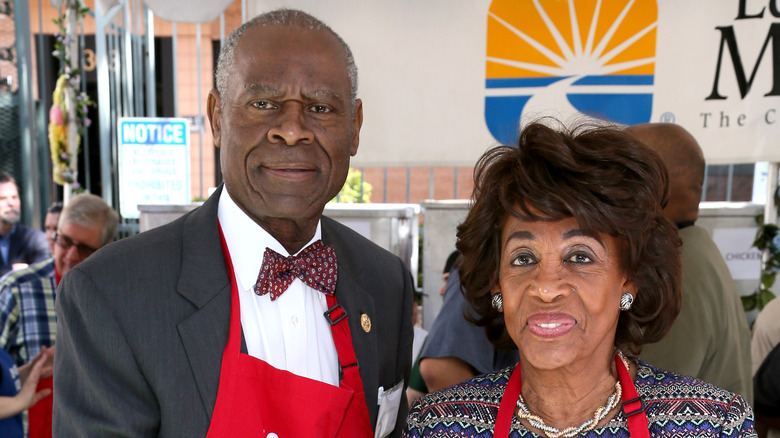 David Livingston/Getty Images
Sidney Williams was a superior athlete. Williams served six seasons as an NFL linebacker. He was first drafted to the Cleveland Browns and from there, was moved to the Washington Redskins, Baltimore Colts, and Pittsburgh Steelers. He retired after playing 70 games.
During his career as a professional athlete, Williams was outspoken about social justice issues. According to Heavy, on June 4, 1967, he appeared alongside Muhammad Ali as he refused to be drafted into the U.S. army. According to Cleveland,  Williams shared the stage with several other sports icons such as Jim Brown and Kareem Abdul-Jabbar.
After his NFL career, the Williams entered into the realm of politics. Williams moved to California, completed his masters, and entered the realm of politics. While working as legal aid, he met his now-wife, Maxine Waters. Under the former Bill Clinton Administration, Williams served as a U.S. Ambassador to the Bahamas.
Williams served as a business developer with Jim Brown, a former teammate on the Cleveland Browns. Williams and Brown worked together to create the Black Economic Union, an organization created to cultivate and fund minority businesses.
Brown said that he's always "admired him [Williams] because she's [Waters] very flamboyant, and I've never sensed in him any insecurity," Brown told the Times in 1994." That can be difficult for many men–to have a flamboyant, dynamic wife," he adds. Together, Maxine Waters and her husband, Sidney Williams, have curated a life of luxury, politics, and fighting for social justice.