Mary Trump Makes A Startling Confession About Her Health After Donald Became President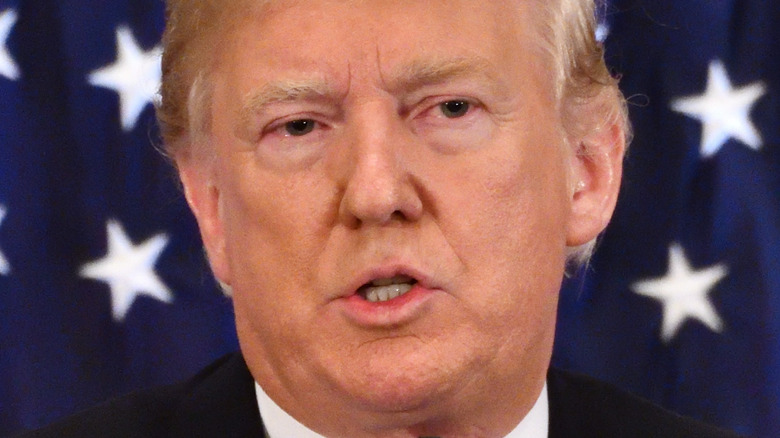 Evan El-Amin/Shutterstock
Many were both shocked and heartbroken when Donald Trump won the presidential election in 2016, with many taking to social media to express their anguish. "Tonight we're heartbroken. Tomorrow we heal. And soon we rise. Again. For good. Forever," one Twitter user wrote in 2016.  Anther tweeted: "I've never been so wrong about an election. Old America and New America went into battle, and New America was utterly vanquished" (via Cosmopolitan). A third tweeted the heartbreaking story involving a teen boy, writing, "My 16 year old nephew is laying on my floor crying. He is a Muslim. His parents are immigrants. He is terrified."  
But perhaps none suffered in the way that Trump's niece, Mary L. Trump, did. In her latest book, "The Reckoning," Mary says she had moved way beyond the need to vent before friends, family, and virtual strangers on social media. She writes: "On the gloomy morning following election night 2016, I wrote down the following: 'demeaned, diminished, debased.' For months I alternated among states of dissociation, rage, and befuddlement. Once or twice a day the reality that the so-called leader of the free world was my uncle hit me with the force of a punch to the solar plexus. I kept thinking about those three words I'd written and how America would be forever tainted by what it had done" (via The Times). 
Mary L. Trump managed to channel her trauma in a productive way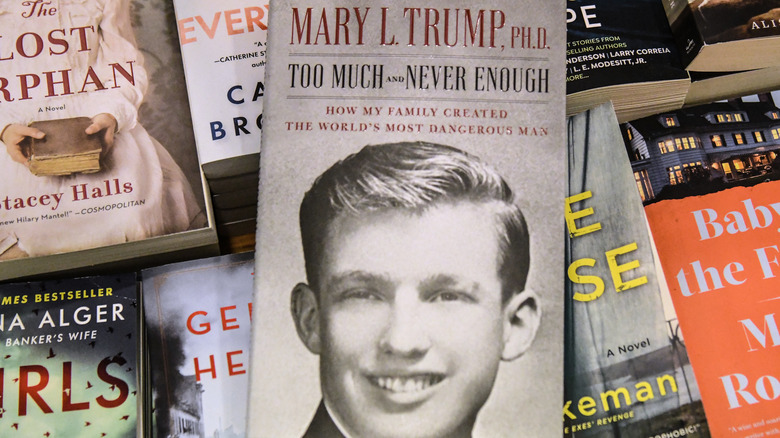 Stephanie Keith/Getty Images
But that was not all, as Mary L. Trump then decided to leave her home and move to a special center in Arizona which specialized in treating PTSD. "I would be there for weeks, excavating decades-old wounds and trying to figure out why my uncle Donald's elevation to the White House had so undone me," Mary writes. "So in the desert I attempted to chart the territory of my trauma. I was a shoddy cartographer and often lost my way — but facing the trauma was the only way to deal with it, so during those weeks in the desert, that's what I did" (via The Times).
In the end, Mary L. Trump managed to channel her trauma into writing her first book, "Too Much and Never Enough: How My Family Created the World's Most Dangerous Man," where she revealed the family secrets involving the young Donald — including the fact that he didn't take his own SAT tests. The book was a platform that allowed Mary to use her background as a clinical psychologist to explain the family's behaviors, and it positioned her as someone who could give us an inside track into the mind of Donald Trump (via The New York Times). It even explained how Mary played whistleblower to the Times' exposé in Trump's reportedly dodgy tax schemes (via Axios).