Why A Royal Expert Says Prince Charles Learned His Lesson With Harry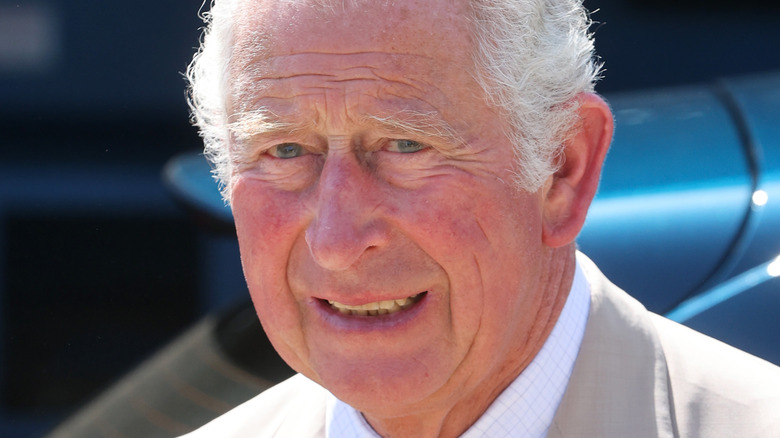 Chris Jackson/Getty Images
Prince Charles has had a strained relationship with his son, Prince Harry, since Harry and Meghan Markle decided to step away from their royal duties in 2020. While father and son were once extremely close — and Charles even walked his daughter-in-law down the aisle on her wedding day — the Sussexes' infamous interview with Oprah Winfrey changed things. During that chat, Harry claimed that his father had stopped taking his calls and cut him off financially, as well as stated that his father and brother, Prince William, were "trapped" by their royal roles (via Town & Country).
"I think Charles has been quite devastated by some of the things Harry has said," a source told Vanity Fair. "He is such a gentle man and a dedicated father first and foremost. Knowing him, he'll be feeling wretched and will take no joy or happiness in what's going on within the family. But he will also want to seek a reconciliation. He is not vindictive at all, and he wants to make peace with Harry."
The two reunited briefly for the funeral of Prince Philip in April 2021 (via the Observer), but Charles was out of town when Harry returned to the U.K. for the unveiling of a statue in honor of the late Princess Diana. The future King of England reportedly didn't "want to be a distraction" during the ceremony. "He and Diana had a complicated relationship after their divorce, but they came to appreciate each other," a source told Entertainment Tonight.
Prince Charles wants to give his younger grandchildren more freedom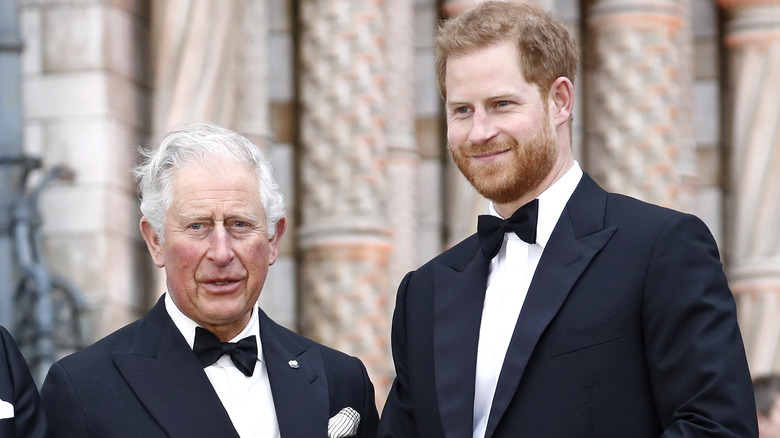 John Phillips/Getty Images
Prince Charles' strained relationship with his younger son, Prince Harry, has reportedly given him food for thought when it comes to the upbringing of his grandchildren. According to royal biographer Ingrid Seward, Princess Charlotte and Prince Louis, in particular, will have a "much less royal existence."
"I think they will have to be given more freedom," she told Daily Express. Seward points to Prince Charles' plan for a more "slimmed-down" monarchy when he becomes king as a sign that Prince William and Kate Middleton's two younger children will have a different upbringing since they are not expected to inherit the throne like their older brother, Prince George. 
"Obviously Charles is right in the firing line with Harry, so he can see the mistakes he made with Harry. Harry just did what he wanted basically. So did William up to a point," Seward explained, adding, "I don't think anything will happen until after the Queen has gone to greener pastures."