Cheaper Alternatives For A Fitbit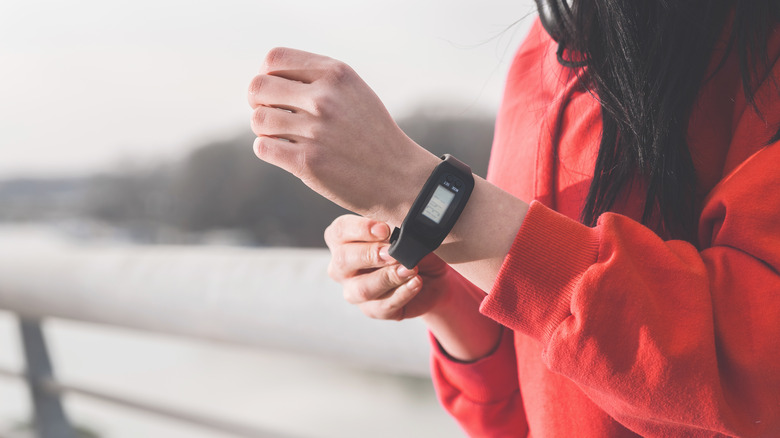 Focus and Blur/Shutterstock
We may receive a commission on purchases made from links.
If you're looking to enhance your fitness routine, you've probably browsed Fitbit exercise trackers online. There are several Fitbit models on the market, including the Fitbit Versa, Fitbit Alta, and Fitbit Flex (per Digital Trends). While each of these models is cool, they are also expensive. According to Nerd Wallet, the cheapest Fitbit model runs at about $100, while the most expensive jumps to $250. That can be a hefty sum to pay for a digital fitness tracker you wear like a watch.
If you want to track your daily steps and the intensity of your workouts at the gym without paying an arm and a leg, you're in luck. There are several more affordable alternatives to the Fitbit available. Many different brands have taken the idea of the Fitbit and made their own equivalents. These fitness trackers work great without breaking the bank. If you're thinking of buying a Fitbit, check out these more cost-efficient options before you commit.
The most inexpensive Fitbit alternative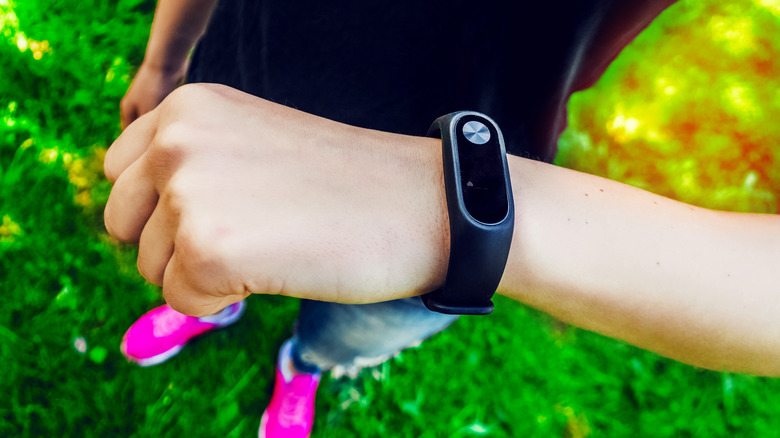 shepele4ek2304/Shutterstock
Finding the perfect fitness tracker might feel overwhelming because there are so many options on the market. Consumers are drawn to brand names they are familiar with, according to Buffer. You've likely added that Fitbit to your Amazon cart because the brand name is one you recognize. However, you might be overpaying. Here are some more cost-efficient fitness trackers you may not have heard of.
According to Digital Trends, you get the most bang for your buck from the Toobur Slim fitness tracker. This sleek tracker only costs $20. This is your best bet if you are not looking for all the bells and whistles that come with a smartwatch. This is a traditional fitness tracker that has a small screen but still delivers everything you need. The Toobur Slim tracks your sleep patterns and your daily steps. You are able to connect it to your phone to see your data, as well as sync your calls and texts to the tracker.
Other alternatives to the Fitbit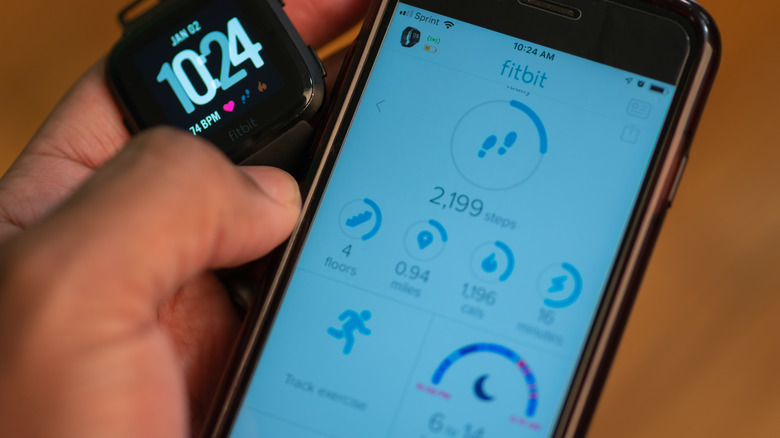 Rohane Hamilton/Shutterstock
If you're seeking a fitness tracker that has a bit more to offer than the basics of the Toobur Slim, you'll need to fork over some more cash. These fitness trackers have more bells and whistles attached and come at a bit of a steeper price tag. Still, they come in lower than the Fitbit, which means you're saving money while still getting extra features.
The Garmin Vivofit 4 fitness tracker has a price tag of $80, but according to Digital Trends, it's worth it. The tracker comes with a one-year battery life, which means you can wear it 24/7 without needing to charge it. This makes it great for tracking your sleep patterns, as you won't need to charge it each night. It syncs easily with the Garmin app for your smartphone and auto-detects your activity levels with ease.
Another option is the AmazFit Bip. This tracker looks similar to an Apple Watch without the steep price point. Because it features a bigger face, you can customize your screen. It even has a built-in GPS, which helps track your activity more accurately.