The Origins Of The American Chopper Argument Meme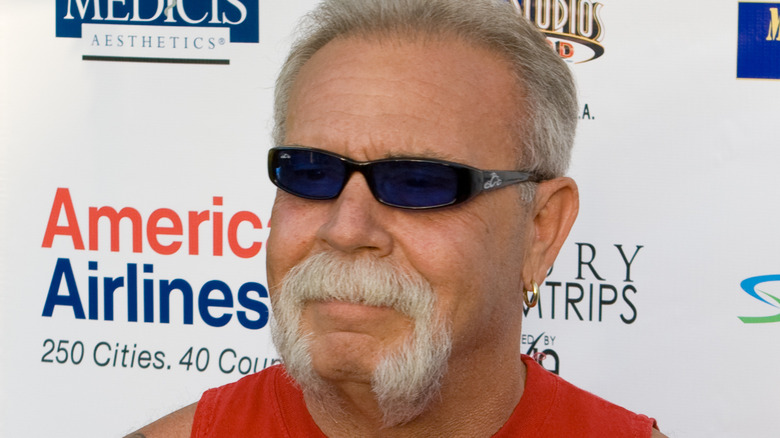 Charles Edwards/Shutterstock
Back in 2018, social media users were left flummoxed by a meme gaining traction remarkably quickly, as evidenced by a Guardian headline that asked innocently, "Why do I keep seeing the same two angry men on social media?" The meme in question detailed an explosive argument between father-son duo Paul Teutul Sr. and Paul Teutul Jr. The two men were the stars of TLC hit "American Chopper," which ran for 12 seasons, from 2003 to 2019 (via IMDb).
The reality show followed the employees of a shop that manufactures custom chopper-style motorcycles, hence the name. TV Guide described it as "the day-to-day work and familial feuds at an upstate New York motorcycle company." The keyword in that sentence is "feuds" since, as you probably gleaned from looking at the meme, things frequently escalated at the company, whether by design or because tempers really were that high at times. The origins of this meme aren't in dispute, but they are pretty fascinating regardless.
The meme captured Twitter's attention in a powerful way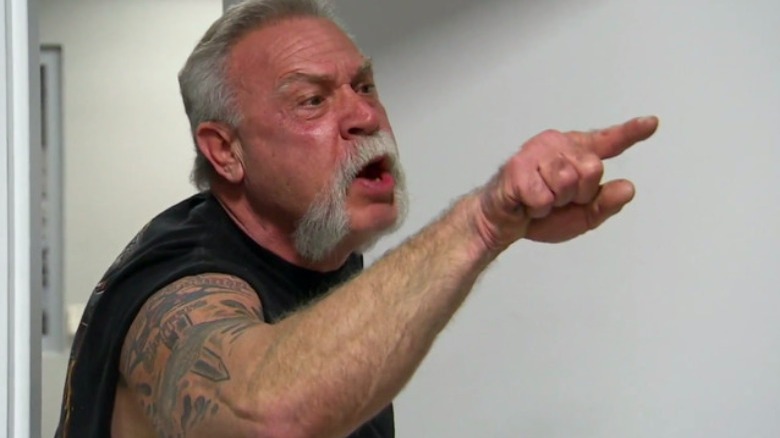 TLC
Thanks to the meme, "American Chopper" captured the zeitgeist in a way it never had before, despite its lengthy run — and certainly not during the doomed reboot (via Cinema Blend). The niche reality show came to the attention of essentially everyone on Twitter when a series of images detailing a massive argument between stars Paul Teutul Sr. and son Paul Teutul, Jr. began doing the rounds. Featuring a panel with five photos, arranged like a comic strip with text, the meme references the shocking moment when Paul Jr. was fired by his own father (via YouTube). Their fight was so explosive that certain fans believed it was faked (as per Radar Online, via Inquisitr). 
Although it didn't come to most people's attention until more recently, according to Know Your Meme, the "American Chopper" meme actually dates back to 2011, as per a number of Reddit posts. This would make sense since the moment originally aired just a couple years prior. Users initially replaced the angry exchange with wholesome content, which proved enormously popular. The meme gained traction on Twitter thanks to a post nodding to the All Women Are Queens meme. Likewise, one replacing the text with an argument in favor of the long-running comic strip "Garfield" did very well, too. There are tons of different variations, referencing everything from "Harry Potter" to how impossible self-service checkouts are to use. 
If you'd like to have a go at creating your own version of the meme, you can do so right here.