Why Khloé Kardashian's Collaboration With Shein Has Fans Furious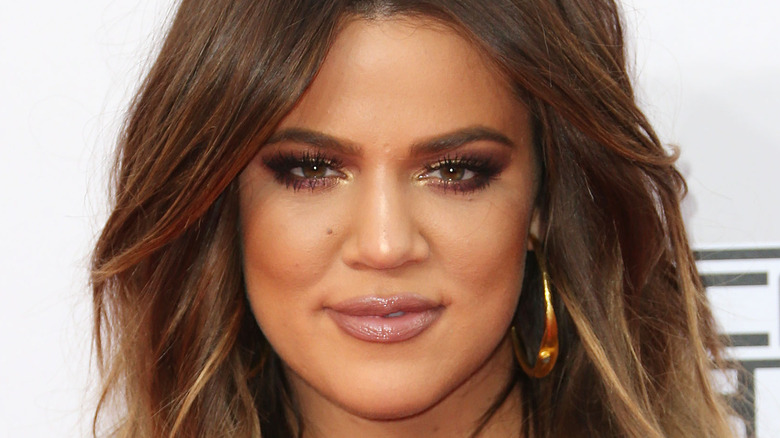 Frederick M. Brown/Getty Images
While Khloé Kardashian is best known for being a reality star and a member of one of the most famous families in the world, she's also a businesswoman. 
She has her hands in multiple industries (via RepublicWorld.com), and one of them is fashion. In 2016, Kardashian took the leap and founded her very own clothing brand, Good American. The brand features an array of clothing items, including her famous jeans, which focus on providing a good fit and a stylish look to women of all shapes and sizes, per ScreenRant. The company's website even pledges to "innovate, find solutions, and redefine fashion for the modern woman." Kardashian's brand raked in nearly $1 million in sales on its launch day and has seemingly been going strong ever since.
In October 2018, two years after creating the brand, Kardashian took to social media to speak about how thankful she was (via E! Online). "There's not a day goes by that I don't think God for every single blessing, trial and tribulation that I've been through," Kardashian wrote. "All have brought me to the place I am today and I am thankful for that! I cannot believe that our baby company is two years old today. To every single person that has had anything to do with Good American I bow down to you with the ultimate gratitude!"
Now, Kardashian is working with another popular clothing company. However, some fans aren't happy about the partnership.
Fans criticize Khloé Kardashian's latest career move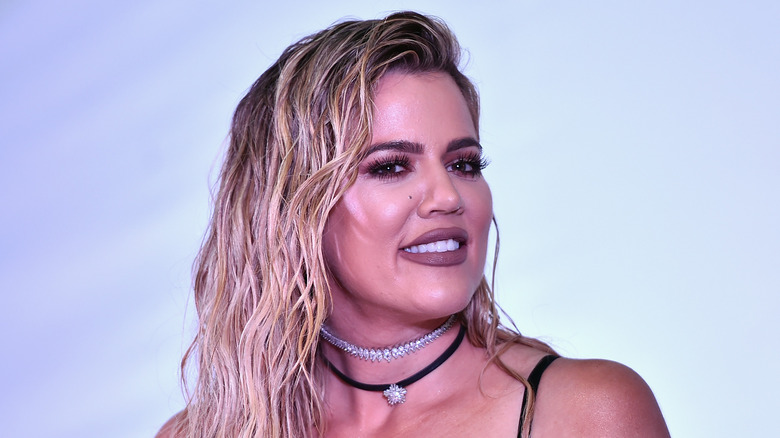 Alberto E. Rodriguez/Getty Images
Page Six reports that Khloé Kardashian and other big names in the fashion industry — such as celebrity stylist Law Roach, J.Crew exec Jenna Lyons, InStyle style director Laurel Pantin, designer Christian Siriano, and more — have teamed up with clothing company Shein. The Chinese retailer has gained a ton of popularity over the past few years thanks to social media influencers who have gushed about its stylish and affordable products. 
This week, it was announced that Kardashian will serve as a judge for the brand's new design competition, the Shein X 100K Challenge. The competition will feature aspiring designers, who will work to win $100,000 and the chance to land a spot in Shein's fall and winter virtual fashion show. 
However, not everyone is happy about Kardashian's decision to partner with the brand. In the past, Shein has been accused of copying designs of smaller artists and designers to use in their own products, and the brand's offerings are pretty much the definition of fast fashion. "Why is Khloe Kardashian collabing with Shein????? That's like the worst possible brand collab ever," one person tweeted. "Tell me why Khloe thought it was a good idea to partner with Shein. They literally copy designer brands that her sisters wear," another wrote. "Shein is one of the most UNETHICAL companies out there and Khloe is partnering with them," a Twitter user commented. 
It's clear that fans are divided on the issue and that Kardashian may continue to take heat for choosing to work with Shein.