Prince Charles Just Penned This Strong Environmental Message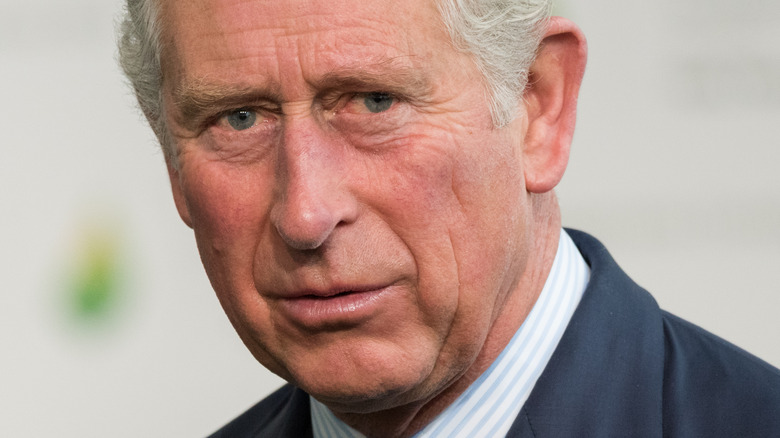 Frederic Legrand - COMEO/Shutterstock
Climate change and the climate crisis continue to unfold in front of us, and with it comes a slew of wildfires ravaging the world. In the United States, people think wildfires only affect areas like California, which experiences fires annually. This isn't necessarily the case, however, although this year's wildfires have already torched large parts of the state. According to CNN, the Caldor Fire in California has scorched ground half the size of Chicago, and it's still moving in El Dorado County.
While the United States certainly has its own horrible battles with wildfires, people often forget that countries outside of the U.S. also struggle with them — and that this is only going to worsen as the climate crisis itself worsens (and they'll get harder to put out, too). According to the Associated Press, this is largely because of safety. When fires get too big, it no longer becomes safe for firefighters to, well, fight them. "I'd say pray for rain because that's the only thing that's going to get us out of this fire season," Craig Foss, Idaho's state forester, explained this week. There comes a point in fire growth when it's no longer acceptable to put people at risk, as is the case with many of this year's fires.
Fires like the Caldor Fire are raging in countries around the world, including in European nations like Greece and Italy. In the midst of this added attention, Prince Charles has spoken up about wildfires and the climate crisis in an attempt to bring even more awareness to these atrocities.
This is how Prince Charles wants to confront the climate crisis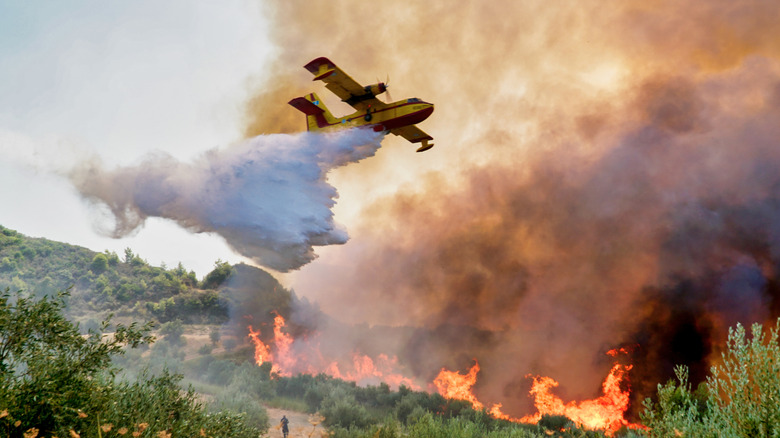 Ververidis Vasilis/Shutterstock
Prince Charles has penned a message about the climate crisis. Distributed by the Daily Mail, this message sees the prince reasoning with current wildfire developments. He laments his own affinity for Greece and how Europe's "highest ever temperature" has been recorded during these fires. He also recognizes specific disaster sites, noting "the once blue skies above the Peloponnese, Attica and the island of Evia," saying, "I have heard reports recently from British firefighters who rushed there to help who say they have never seen such fires," before extending his sentiments westward. "I can only imagine that their colleagues battling to bring the fires under control in California and from the west coast to the prairies in Canada would say the same."
The prince goes on to say, "Rather too many years ago than I care to remember, I tried to warn of the immense risks we were running — particularly for future generations, and for the natural world on which we depend — by not taking seriously what the scientists were saying." He backs this up with the United Nations' Special Report, which revealed that there "is an 89 per cent chance of extreme events that used to happen once a century happening every year."
The prince ends his message with a call to action: We must take the climate crisis seriously and we must look to November, when COP26, the international climate change conference, will be held in Glasgow. Prince Charles wrote, "We have been in the 'last chance saloon' for too long already, so if we do not confront the monumental challenge head on — and fast — we and the world as we know it will be done for."