Everything We Know About Carrie Ann Inaba's Plans After Leaving The Talk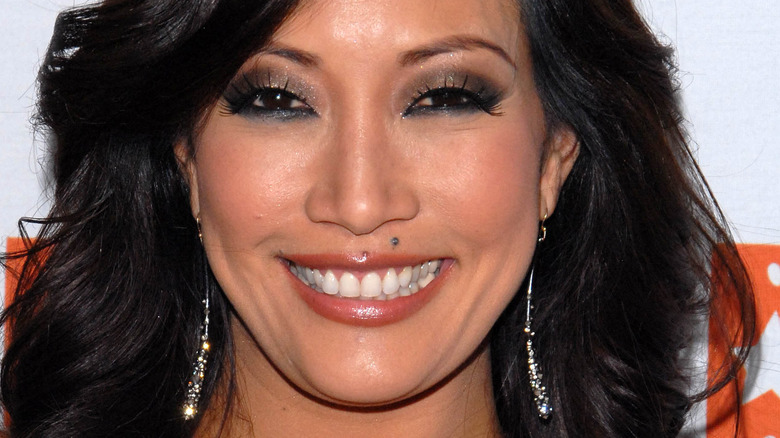 s_bukley/Shutterstock
Your favorite talk show will have some new faces very soon. Following the departure of Sharon Osbourne, another host of "The Talk" is on her way out. While she hasn't shared too much just yet, this is everything we know about Carrie Ann Inaba's plans after leaving "The Talk." She spent three seasons as a part of the daytime talk show, but shared on Instagram that she won't be returning. 
Inaba decided to take some time away from "The Talk" in April after years of health issues. "Hi, everyone. I wanted to let you know personally that I have decided to take a leave of absence from 'The Talk' to focus on my well-being," she said at the time. "I know you guys understand health is the most important thing. So, I appreciate your support, I appreciate the love and support from 'The Talk' family, and I hope to be back soon. Take care, and I'll keep you updated. Thank you."
But it seems the decision was a permanent one, People reported. In a video message on Instagram, Inaba explained that she will not be returning. "I want to announce that today, 'The Talk,' CBS and I have mutually agreed to part ways," she said. "And I just want to say that I'm filled with gratitude for the experience and for this chapter of my life that has been 'The Talk.' I have made lifelong friendships, I've had incredible experiences and I've had wonderful discussions that helped me evolve as a human being. And it's been an honor to be a part of your lives and to have a voice."
What's next for Carrie Ann Inaba?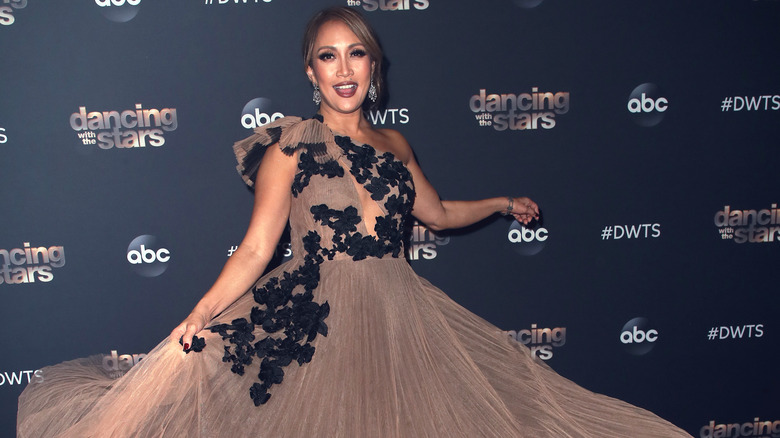 David Livingston/Getty Images
Fans of Carrie Ann Inaba will likely miss her presence on "The Talk" and the unique perspective that she brought to the table. But she isn't disappearing from the spotlight just yet. In the same Instagram post, she shared what's next for her following the departure. Judging by her tone, she is nothing but optimistic about the next stage in her life. "And, I also very much look forward to my own future as well," she wrote. "Life is good. And endings can be as beautiful as beginnings. For now, let's get the sequins shined up for @dancingabc Season 30!" Inaba added, referencing her return to ABC's "Dancing With the Stars" as a judge for its 30th season. 
Inaba has not shared what is next for her beyond "Dancing With the Stars," but she certainly has options. Aside from being a judge, Inaba is renowned choreographer, and was one of the original Fly Girls on Fox's "In Living Color" in the early '90s (per Deadline). She has also dipped her toes in the shining waters of the big screen with credits like "Austin Powers in Goldmember" and "Austin Powers: The Spy Who Shagged Me." With her many skills and experiences, the future is certainly bright. Only time will tell what's next for her, but we have no doubt it will be something great.