Why This Fox News Host's Remarks About Jill Biden Have Twitter In A Tizzy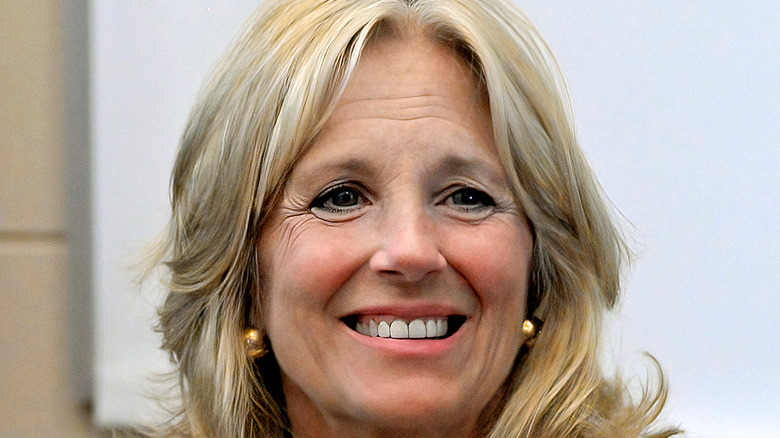 mark reinstein/Shutterstock
Being in the White House in any capacity means having your every move scrutinized — and, often, criticized. Being first lady is no exception; presidents' wives have come under fire all the way back to Martha Washington. The inaugural first lady hosted weekly receptions for the public when the family moved to New York, and some folks thought she was acting too much like royalty, per Mount Vernon. 
Other first ladies have been slammed for a wide variety of reasons. Edith Wilson vetted Woodrow Wilson's visitors and personal papers while he was recovering from a stroke. Eleanor Roosevelt continued her civil rights work while her husband was in office (and — gasp! — drove her own car). Jackie Kennedy reportedly insulted Queen Elizabeth during a state visit. Hillary Clinton was named to the Health Care Task Force. Michelle Obama "arrogantly" dictated nutritious school lunch policies (via PBS, The Washington Post, Heritage, NBC). Melania Trump was taken to task over everything from her flippant "I Really Don't Care, Do U?" jacket to her overhaul of the Rose Garden and her austere White House Christmas decorations. 
Dr. Jill Biden surely knew she would be no exception when her husband took office in 2021. Sure enough, a viral op-ed in the Wall Street Journal blasted her even before the January inauguration ceremony. Why? For using her "Dr." title, which the author felt was "fraudulent" since Biden is not an M.D. You might think this would be the most absurd criticism Biden would ever have to face. You might just be wrong.
Rachel Campos-Duffy thinks Jill Biden 'failed the country'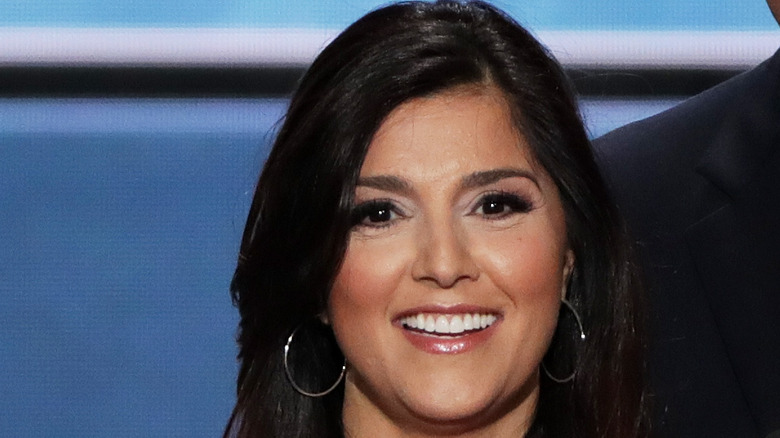 Alex Wong/Getty Images
President Joe Biden's handling of the withdrawal of troops from Afghanistan has been met with scathing rebukes, particularly from the right side of the political spectrum. Though Donald Trump made the withdrawal deal, many see Biden's handling of it as chaotic and potentially disastrous in light of the Taliban's swift government takeover.
Fox News host Rachel Campos-Duffy appeared on an August 22, 2021 segment to talk about the crisis. Calling President Biden "incompetent" and "mentally frail," she pointed fingers at the people she felt are responsible for helping put him in office in the first place. The biggest finger was pointed at the first lady. "I'm sorry — as a political spouse, I can't help but look at Jill Biden. No one knew better his state of mind than Dr. Jill Biden," she said. "And if you ask me, the most patriotic thing Jill Biden could have done was ... not let [Biden] run in this mental state that he's in. I think she failed the country as well," (via RawStory).
Twitter exploded with disbelief and snarking over the comments. One commenter referenced the Fox host's background and said, "Rachel Campos-Duffy should keep @FLOTUS's name out her mouth. Dr. Jill Biden is head-and-shoulders above a Real World/Road Rules alum." Another quipped in sarcastic part, "I'm almost positive Melania was solely responsible for our war in Vietnam." And yet a third reposted a quote from a Marine veteran, confessing, "For 20 years, politicians, elites and D.C. military leaders lied to us about Afghanistan. What happened last week was inevitable, and anyone saying differently is still lying to you."