Here's How Many Grandchildren Van Morrison Has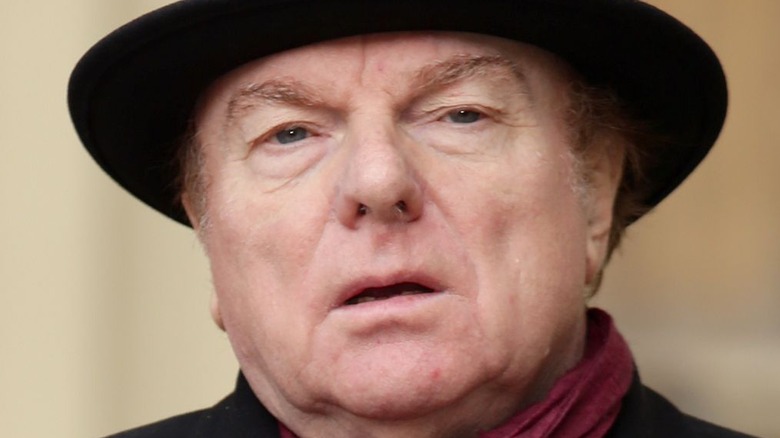 Wpa Pool/Getty Images
Legendary Northern Irish singer-songwriter Van Morrison might, like Eric Clapton, have made headlines for some controversial stances, such as his views on the pandemic (via The Guardian), but there's no denying that he's one of the greatest musical artists of the 20th century. The Belfast-born man rose to popularity in the 1960s with his band, Them, before embarking on a solo career that's lasted over 50 years and spawned classic hits like "Brown Eyed Girl," "Domino," and "Jackie Wilson Said (I'm in Heaven When You Smile)" (via Billboard), influencing generations of musicians and earning himself a spot in the Rock and Roll Hall of Fame — and a knighthood (via Irish Times). Yup, that's Sir Van Morrison to us. 
Morrison has been married twice, and lived variously in Northern Ireland, the US, England, and Ireland, and has had children with both of his wives. Does the star have any grandchildren, however? Let's take a closer look at his family tree.
He doesn't yet have any grandchildren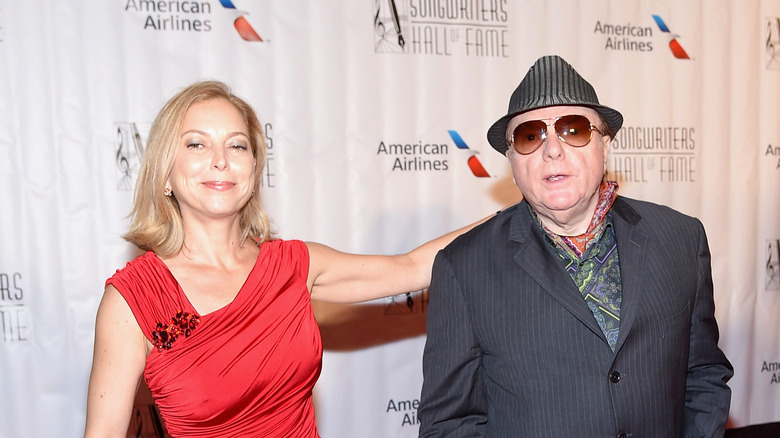 Michael Loccisano/Getty Images
You might be surprised to learn that Van Morrison doesn't actually have any grandchildren — however, that's not to say there aren't any children in the family, as Morrison actually became a father again in later life. Morrison married American Janet (Planet) Rigsbee in the 1960s, and they had a daughter, Shana, who was born in 1970 (via eCelebrityspy). They divorced in 1973, however, and Shana divided her time between both parents, as well as working in her paternal grandparents' record store. Since her twenties, Shana has had her own career in music, and has even joined her father on a few songs here and there (via SF Gate). Fast forward two decades, and Morrison met Irish socialite Michelle Rocca. The couple married, and in the 2000s had two children, giving Shana half-siblings in her thirties. Morrison's second daughter, Aibhe, was born in 2006, and he had a son, Fionn, a year later. However, he and his second wife divorced in 2018 (via Belfast Telegraph).
Morrison's former tour manager, Gigi Lee, gave birth to son George Ivan Morrison in 2009, and claimed that Morrison was the father — though he's always denied paternity. However, George died when he was just thirteen months old from hyperglycemia, and his mother died from throat cancer nine months later (via Independent.ie).