Inside Van Morrison's Multiple Marriages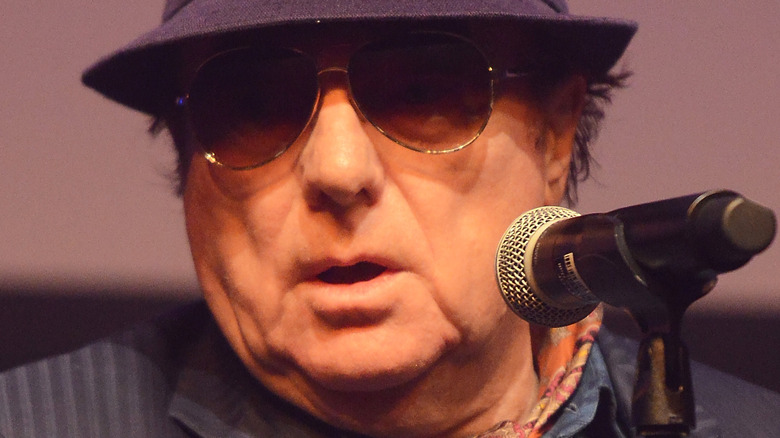 Dave J Hogan/Getty Images
Along with dozens of albums during his lengthy career, the voice behind the classic song "Brown Eyed Girl" has been through his share of romantic roller coasters. Let's take a look back on the musician's whirlwind journey from wedding bells back to the bachelor lifestyle and get inside Van Morrison's multiple marriages. Hang on to your hats, folks; because he's lived quite the life. 
Morrison made his way to stardom in the '60s as the lead singer of the Northern Irish R&B band Them (per Smooth Radio). From there he went on to put out more than 30 albums. During the course of his career, he was married only twice. But Morrison has been vocal about the impact of his two wives, particularly the latter. But before we dive into the details of that divorce, let's start at the beginning. 
Morrison met his first wife, Janet Rigsbee, when she was only 19. The future couple crossed paths after a performance by his band. They then went on to spend more time together in New York City and their instant connection turned matrimonial at lightning speed when Morrison was facing deportation (per eCelebrity Spy). Rigsby, who Morrison nicknamed "Janet Planet," went on to become Morrison's muse and inspiration as he wrote music (per Boston Magazine). They went on to have a child together before the relationship ultimately ended in divorce in 1973.
Morrison's second marriage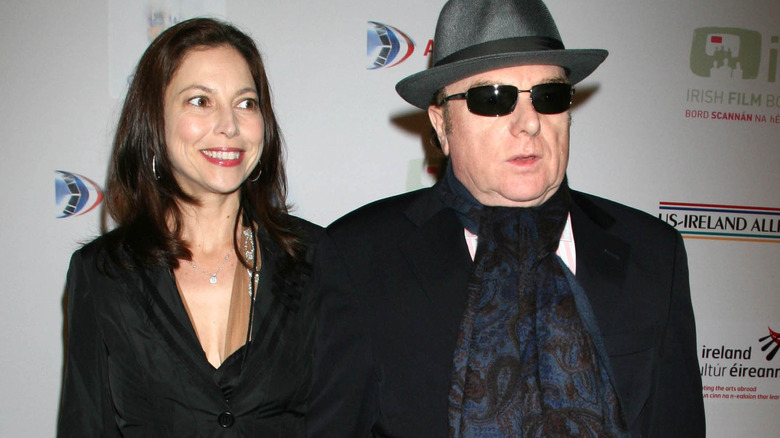 Shutterstock
After leaving the orbit of Janet Planet, Van Morrison went on to find love yet again. In the early '90s, Morrison met the woman who would go on to become his second wife, Michelle Rocca (a former Miss Ireland), at a dinner party at Leixlip Castle, hosted by Desmond Guinness (per The Independent). Both he and Rocca had been married in the past and she was still in the midst of a messy breakup when she met Morrison. She was seeking damages for assault from her former fiancé Cathal Ryan, and Morrison reportedly attended court with her every day until the case was settled (via The Irish Times). 
When their relationship intensified, Rocca became more and more invested in Morrison's career. She was on two of his album covers and even read poetry on stage during some of his performances. When they welcomed their two children, Rocca's focus shifted to home and family. But things took a turn for the worse when reports came out that Morrison had fathered a child with another woman, his tour manager Gigi Lee, (per Smooth Radio). Morrison denied paternity, but Rocca was understandably upset by the news. While Morrison was having his alleged affair, Rocca was at home caring for the children; both her own and that of his previous wife, as reported by The Independent.
Endings and new beginnings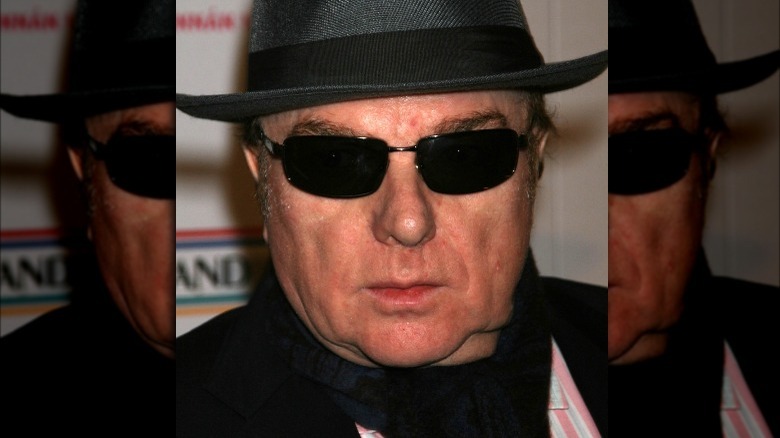 Shutterstock
The birth announcement of George Ivan Morrison III was posted to Van Morrison's official website shortly after "Little Ivan"'s birth on December 28, 2009 (via the Dallas Morning News). While reports initially blamed the posting on internet hackers (calling it a "hoax"), it was later discovered that Gigi Lee was its author. Despite his insistence that the child was not his, Morrison was also rumored to be living with Lee in Belfast for a time. For her part, Rocca reportedly credited the relationship for ending her marriage (via The Independent). 
Despite the immense upheaval, it took some time for Morrison and Rocca to be legally divorced. It wasn't until 2018 that their marriage was officially over and Morrison expressed feelings of relief at its closing. Issuing an official statement about the divorce on Twitter and his website, Morrison wrote, "At my age, I have found it to be a hugely wearying, protracted experience and I'm relieved that it has finally reached a conclusion." He also thanked those close to him "for providing respite from the storm over the past eight years" (per the Belfast Telegraph).