This Iconic Actor Auditioned For All Three Male Roles In Full House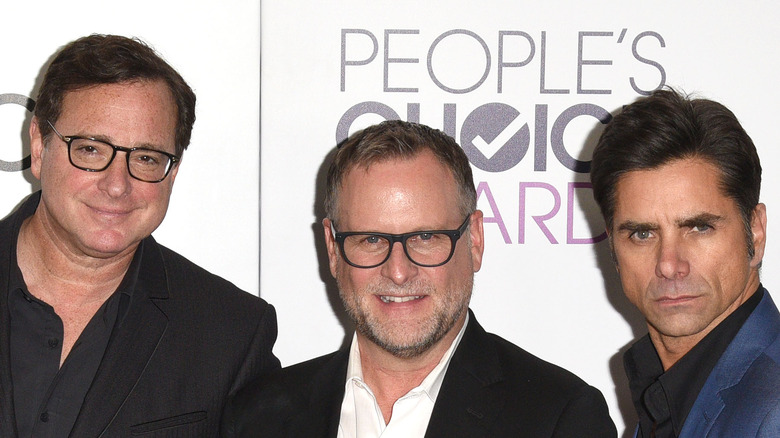 C Flanigan/Getty Images
It's hard to imagine the "Full House" dads being played by anyone else but Bob Saget as Danny Tanner, Dave Coulier as Joey Gladstone, and John Stamos as Jesse Katsopolis. Their camaraderie on-screen and their enduring friendship off-screen have transcended the decades. Each is easily recognizable for the iconic roles they played from 1987 to 1995 (via IMDB) on the original series and then from 2016 to 2020 on the Netflix reboot "Fuller House."
The original "Full House" told the story of widower Danny Tanner who needs help raising his three young daughters and asks his brother-in-law, Jesse, and best friend, Joey, to move in and help rear his girls. We watched the three men take on the parenting duties that typical sitcom moms would handle, and the performers became synonymous with their roles as they entered American living rooms every Friday night for seven seasons. It also turns out there was one actor who was willing to play any of them — and was rejected — but still found his fame in primetime later on.
The 'Full House' men could have been played by this famous face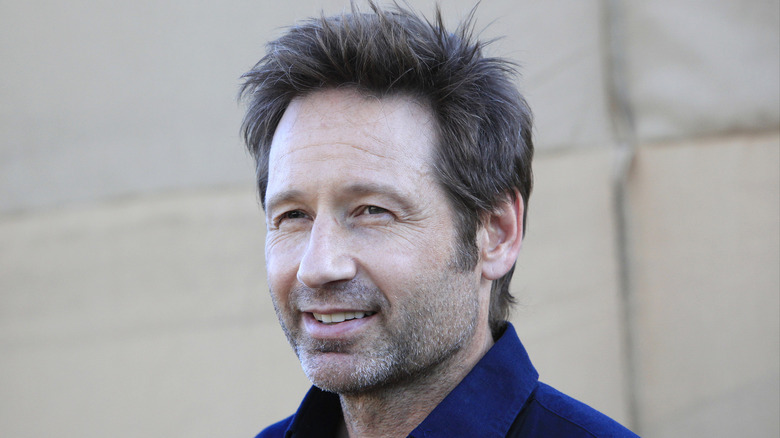 Joe Seer/Shutterstock
In 2018, David Duchovny, who came to fame on the Fox supernatural mystery series "The X-Files," admitted to Jimmy Kimmel that he tried out for all three leading "Full House" roles. "I had great disappointment because I had auditioned for a show called 'Full House,'" he said (via ET Online). "They could not figure out how to use me. All they could figure out was how they did not want to use me." When Kimmel asked if he was excited about the three different characters he could have played, Duchovny quipped, "I wanted to eat."
Thankfully for Duchovny, he was able to afford food and so much more when he landed the role of Agent Fox Mulder on "The X-Files" in 1993 (via IMDb). That show gave him his breakout role opposite Gillian Anderson as Agent Scully and led to a role on "Californication" and a music career. 
In fact, Duchovny released his third album, "Gestureland," on Aug. 20, 2021. "If I'm getting cut on that double-edged sword [of celebrity], I'm the one who pulled it out in the first place," Duchovny told USA Today about his latest musical venture. "But good or bad, just take [the album] seriously as a piece of music."