Here's How Many Grandchildren Barbara Walters Has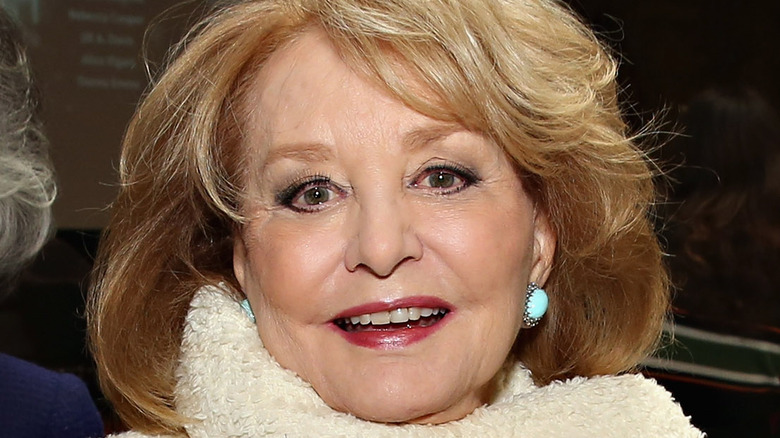 Cindy Ord/Getty Images
Barbara Walters is an American broadcasting icon, with a career spanning just over six decades. Now in her 90s, Waltersannounced her retirement in 2013 (via BBC News), officially leaving the industry a couple of years later. She's left a lasting legacy that goes back as far as 1953 when she was hired as the assistant to publicity director Tex McCary at WRCA-TV (via Biography). Here, she honed her writing skills before moving to CBS to work on the "Morning Show."
In 1961, she became a researcher and writer for NBC's "Today" show, before starring on the show as a co-host in 1964. Walters would go on to become a celebrated journalist during and after her time on "Today," moving to ABC in 1976 to become the network's first woman to co-anchor a network news show in the States (via Time). She stayed with ABC for the rest of her career, becoming a correspondent on "20/20" and becoming a co-host and co-executive producer of "The View."
Throughout her variety of roles on network news, she also conducted hard-hitting interviews with celebrities, politicians, and other well-known people including Lucille Ball, Monica Lewinsky, Muhammad Ali, John Wayne, Fidel Castro, Muammar Gadhafi, and Vladimir Putin (via ABC News).
Barbara Walters is very supportive of her daughter's decision not to have children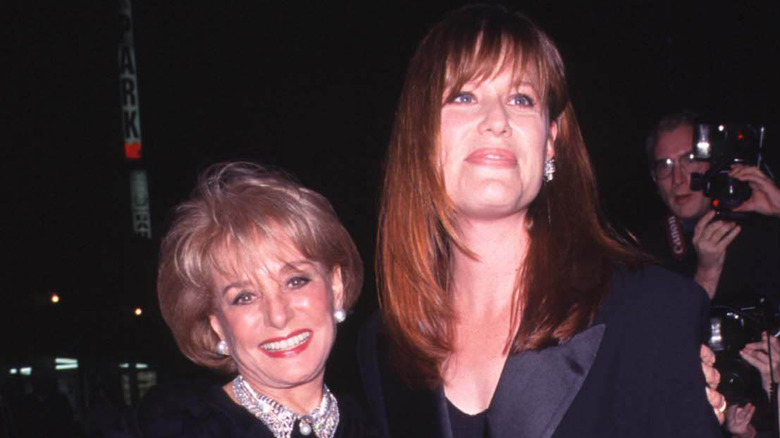 Evan Agostini/Getty Images
During the height of her career, Walters was an extremely busy journalist — but she was also raising a family. In 1963, Walters married Lee Guber and for five years they tried to have children. Walters experienced three miscarriages during that time, which eventually led to the couple deciding to adopt (via ABC News).
Their daughter was born in June 1968, and the couple named her after the broadcaster's sister, Jacqueline. At the time, her adoption wasn't publicly announced. "In part because I really didn't want the biological mother to know that Jackie had been adopted by us," Walter told NBC News. "I just kept right on working."
Walters doesn't have any grandchildren through Jackie, as her daughter doesn't want to have children. "I would love to have a grandchild," the broadcaster told Oprah Winfrey (via Oprah.com), "But I understand women who don't want to have children." Walters acknowledges that's "one of the good things about society today," that women aren't pressured to become mothers.
"See, Jackie adores what she does. She feels these [girls she works] are her kids," Walters explained. Jackie runs a therapeutic wilderness camp in Maine for teens, which she founded due to her struggles as a young woman (via ABC News). "She doesn't want to have children," the broadcaster continued. "I did — desperately. If you don't want them desperately, and you've got a big career, don't have them."