The Hilarious TikTok Creator Who Shows Exactly What Not To Do On Your Dating Profile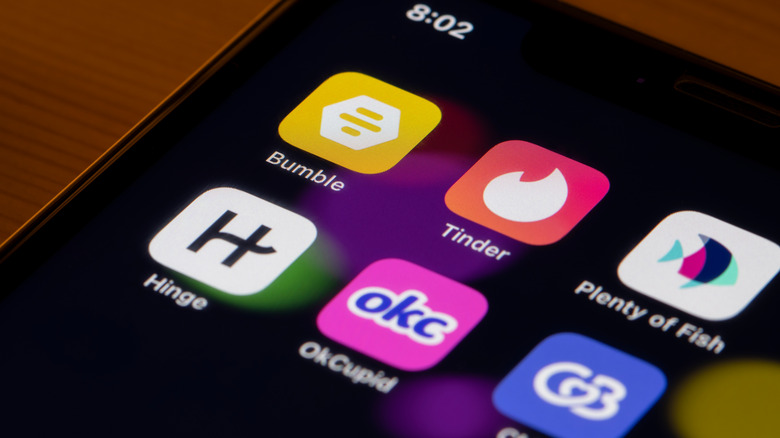 Tada Images/Shutterstock
In the world of social media and smart phones, dating has become a whole new experience for everyone who is looking for "the one." The days of being set up by friends and family are far in the past, as everyone who is single and looking tends to lean towards downloading a dating app, rather than going on another blind date that their mom recommended for them. With so many different sites and apps to use, there are options out there for everyone. 
However, the apps are pretty straightforward and similar to each other. You use several photos of yourself, answer question prompts, and fill out some personal information about yourself and what you're looking for (via Medium). While it seems rather easy to do, many people overthink, overanalyze, and get even nervous to upload a dating profile live for other people to see and swipe on. 
The truth is, a lot of people on dating apps totally miss the mark. Sure, the prompts are straightforward and easy to respond to, but there are so many ways to do it wrong, it'll make your head spin. Luckily, there are people out in the world looking out for us all — not only for our own profiles, but also for the ones to totally avoid. 
Amelia Samson is the TikTok-er who is here to call our all the dating app mishaps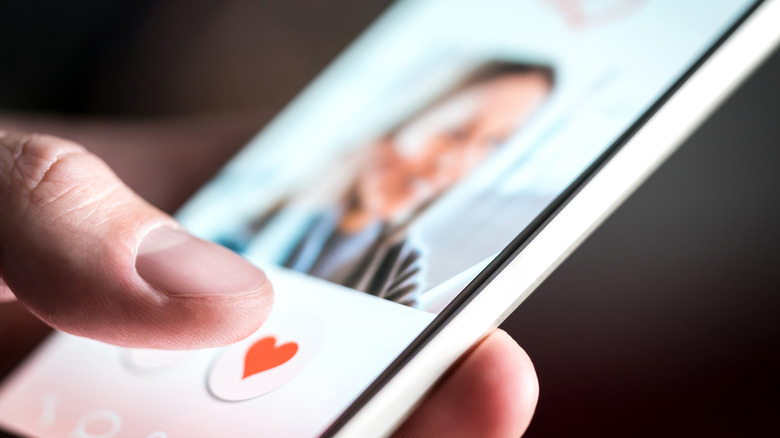 Tero Vesalainen/Shutterstock
Dating apps are a double edge sword for everyone. People overthink which pictures to post, how to answer prompts, and even how much information they should put on the app. Some people stay totally true-to-self, while other people post things they think other people want to see. So, how do we know how do create our dating profiles? Fortunately, there are people out there to show you how not to create your dating profile, and that's what counts. 
TikTok user Amelia Samson has been using dating apps for years and, through her time navigating the digital "sea of fish," she's seen some things that are so disturbing, she had to share them with us all. Her TikTok account, with over 6.6 million likes, showcases all of the profiles she's stumbled across on Hinge, Tinder, and even Bumble, showing how some people just really can't get it right. 
Samson showcases how some guys can ramble on and on, posting way too much information (in such degrading ways), and showing that some guys still post Tinder profiles about "hiding from their wives," too. 
She shows us all the red flags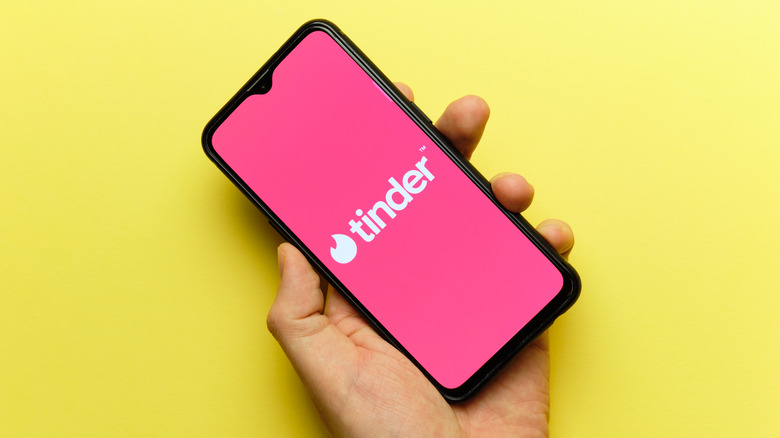 ilikeyellow/Shutterstock
Samson resonates with a lot of single women on dating apps who are tired of seeing the same jokes and one-liners on every guy's profile. Some of them take their jokes way too far, causing Samson to even question whether or not their "jokes" are even jokes. One profile rambles on and on about how the guy is not a murderer and promises to get you home safe and sound — which, Samson adds to her series called "oy boy." 
However, men don't fret, women in Samson's TikTok comments relay that female dating app profiles aren't much better. While women are complaining endlessly about guys holding up fish in photos, putting their height in their bio immediately, and saying they want a "magical one night," men are commenting on Samson's videos saying that women tend to put the same old song and dance in their profiles, too.
So, how do you stand out among the crowd on the dating apps? Don't be like these people, that's for sure.