Ways To Make Cauliflower Less Terrible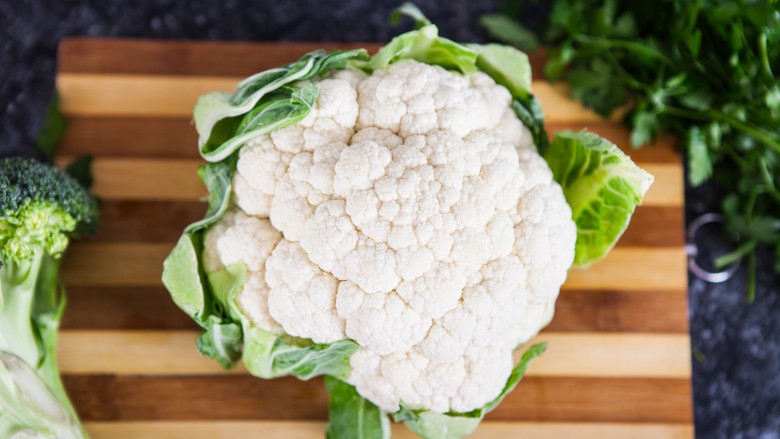 Shutterstock
Trying to choke down a dry, crumbly vegetable that has an eerie resemblance to brains is understandably challenging. But if you can look past this white veggie's unappealing exterior (and somewhat bland flavor), it has a lot to offer.
A single serving of cauliflower — a cup uncooked, or a half-cup cooked — is a good source of vitamins A, C, and K, as well as folate, potassium, manganese and choline. Not to mention, it offers 2.5 grams of fiber, and only clocks in at 25 calories. In other words, it's good for you. And because cauliflower's flavor is reasonably mild, cooked the right way, it can blend into just about any dish, even replacing starchy favorites like bread, rice, and potatoes. So skip the raw cauliflower if you can't handle the flavor and try one of these recipes instead!
Cauliflower mash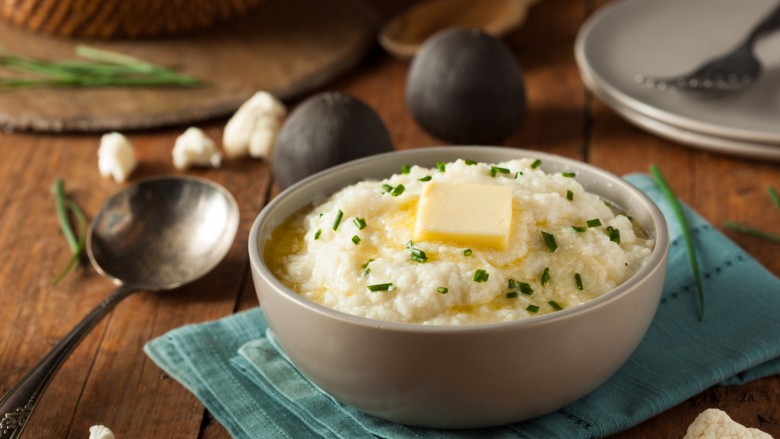 Shutterstock
Ditch the mashed potatoes and opt for mashed cauliflower, instead. The glycemic load of cauliflower is lower than that of potatoes, so it's particularly good if you're looking to manage your blood sugar.
This recipe from The Healthy Foodie demonstrates how you can mimic the texture and consistency of standard mashed potatoes by squeezing water out of the cauliflower before mixing it with the other ingredients. It makes for an easier substitution if you're a diehard fan of the traditional dish.
Cauliflower alfredo sauce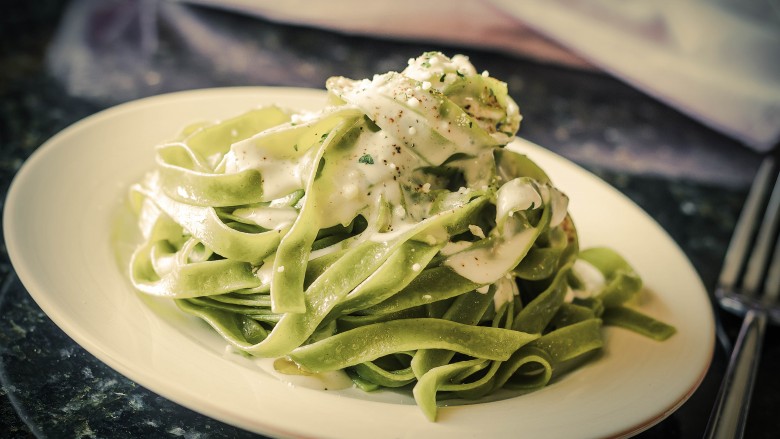 Shutterstock
Most alfredo sauce recipes are full of butter and heavy cream, delivering a hefty dose of saturated fat alongside your favorite pasta. But you can skip the butter and cream altogether with this recipe from Crunchy Creamy Sweet for cauliflower alfredo sauce. With the addition of garlic and parmesan cheese, the mild flavor of the cauliflower takes a backseat, simply providing the color and texture of the sauce.
Cauliflower fried rice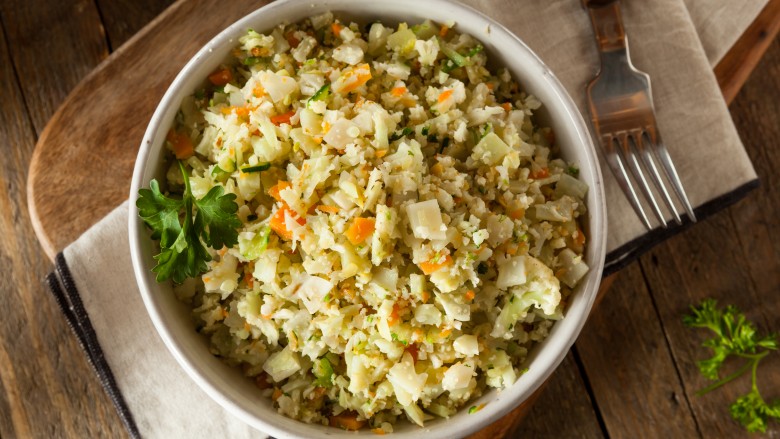 Shutterstock
Blended cauliflower looks shockingly similar to rice, making it an easy substitute for the higher-carbohydrate grain. And these days, you don't even have to go through the trouble of ricing cauliflower at home, all you have to do is buy a pre-packaged bag of the stuff in the produce section of your grocery store. Once that's done, it takes almost no effort at all to whip up a rice-free version of cauliflower "fried rice," like this one from Iowa Girl Eats.
General Tso's cauliflower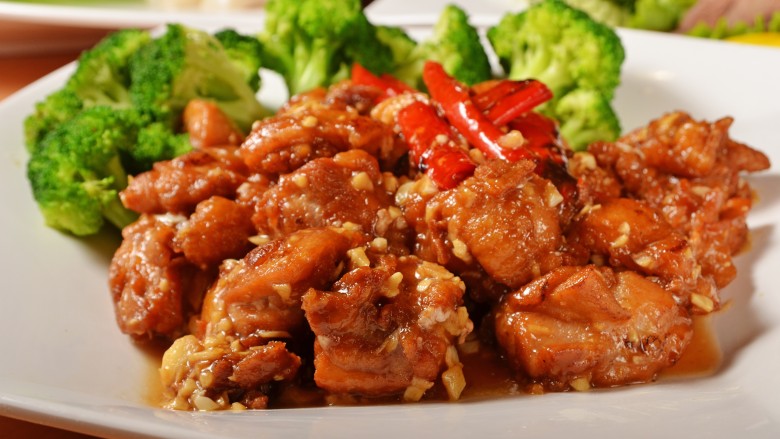 Shutterstock
Because cauliflower has such a mild flavor, when it's served cooked and hot, topped with sauces and other veggies, it takes on a consistency surprisingly similar to chicken or pork. This makes it easy to use as a vegetarian option when preparing your favorite dishes.
For instance, try whipping up a batch of General Tso's cauliflower for your next Meatless Monday. This recipe from Kirbie's Cravings uses baked cauliflower in place of fried chicken, lowering the fat content while improving your nutritional intake.
Cauliflower crust stromboli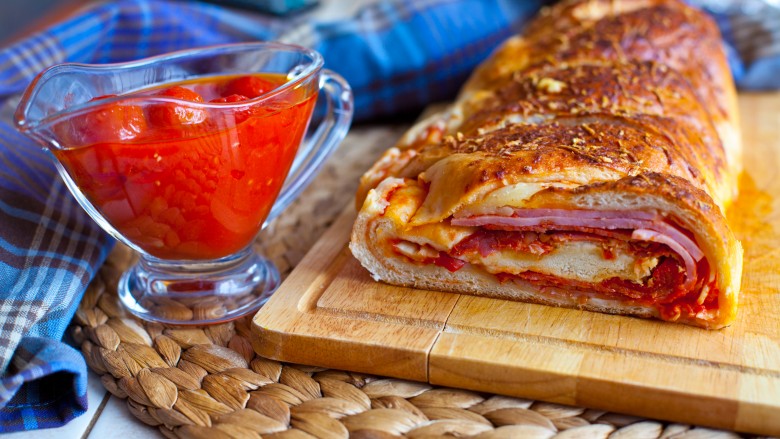 Shutterstock
Cauliflower crust pizza has been making the rounds on Pinterest as a go-to, low-carb substitute for everyone's favorite dish. But there's only one thing better than a healthy pizza substitute...and that's a healthy pizza substitute you can easily carry with you.
This recipe from The Iron You shows you how to take your basic cauliflower crust pizza and roll it up into a portable stromboli you can take with you to work. It's basically just pizza, but better.
Cauliflower tacos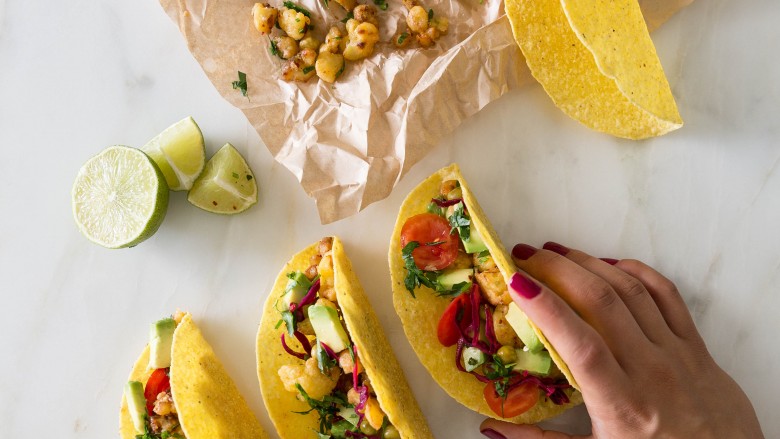 Shutterstock
When it's time for Taco Tuesday, just double up your Meatless Monday recipes and opt for these delicious, vegetarian tacos from Brand New Vegan. In this case, you combine mushrooms, walnuts, and cauliflower in a food processor, pulse them until they have a ground beef-like consistency, then jazz the mixture up with a slew of spices to give them a Mexican flavor. Then, you just bake the mix for roughly 40 minutes before popping a serving into a taco shell, adding taco toppings as desired. Truly, you won't miss the meat.
Cauliflower cheesy bread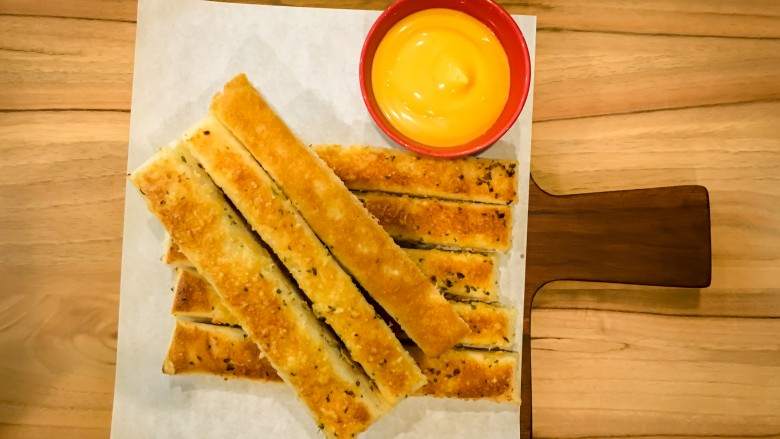 Shutterstock
Speaking from experience, cauliflower cheesy bread can be tough to bake correctly, as it has a tendency to get crisp around the edges and soggy in the middle. But when you get the recipe right, like The Foodie Physician, this low-carb bread is downright delicious.
The trick, apparently, is to squeeze as much water as possible out of the cooked cauliflower before mixing it with the other ingredients, and baking it into "bread." Another quick tip? Make sure you use parchment paper so the baked cauliflower and cheese don't stick to your pan.
Cauliflower hot wings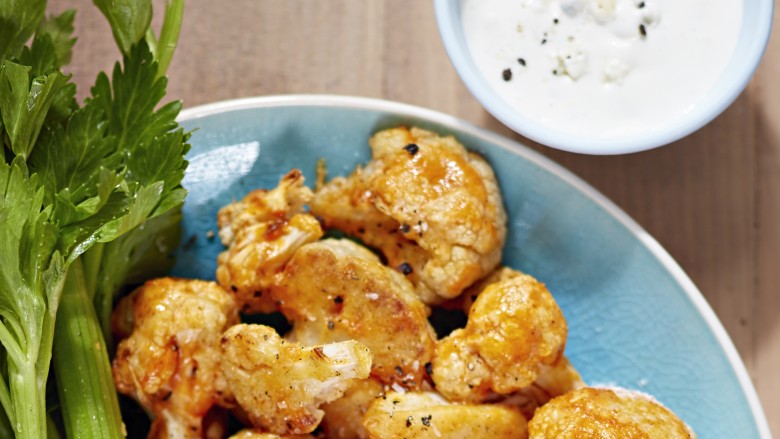 Shutterstock
Cauliflower hot wings are my personal favorite cauliflower dish, and one that's a hit even with my husband, a self-proclaimed "cauliflower hater." Fresh out of the oven, the spiced veggies taste just like chicken, so they're sure to be a hit with just about everyone.
A quick word to the wise, though: keep them in a warming dish if you want to serve them during a party. The bites lose their luster (and chicken-like flavor) when they get cold.
Adding cauliflower to your weekly menu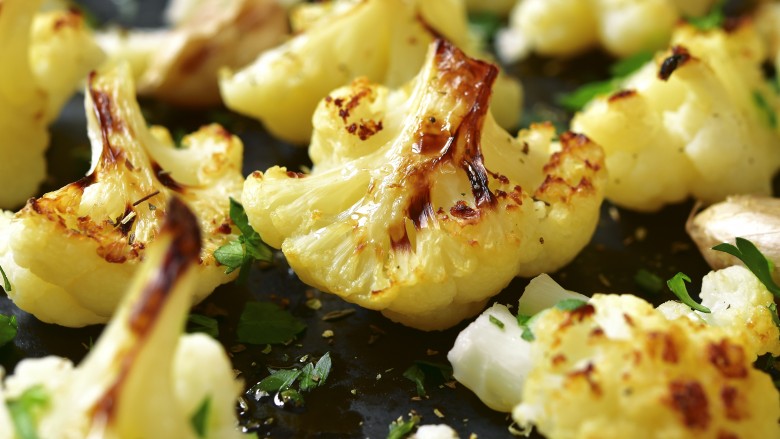 Shutterstock
When you consider all the ways you can cook and serve cauliflower, it becomes easy to add the veggie to your weekly meal plan. The trick is planning ahead and giving yourself time to steam or bake the florets for your meals.
If time is an issue, check the freezer section at your grocery store to see if they have pre-made cauliflower rice, mashed "potatoes," or even cauliflower nuggets. This takes the prep-work out of the equation, leaving you to simply enjoy your new favorite veggies.