Jessica Chastain Reveals The Movie Role That Caused Permanent Damage To Her Skin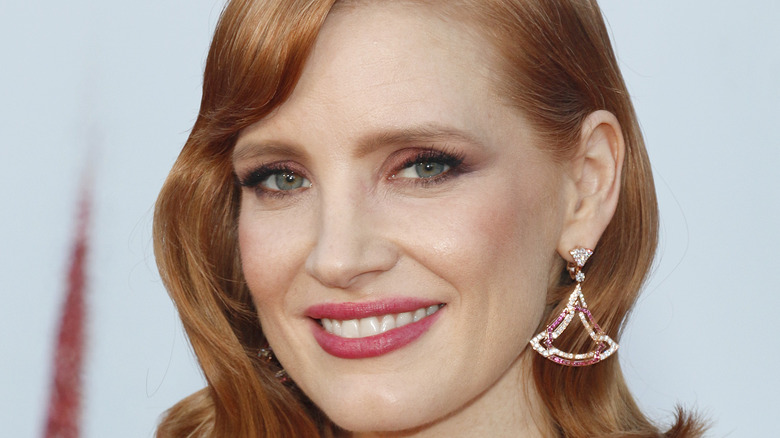 Tinseltown/Shutterstock
Some actors' careers die after a short stint in the limelight, and others' thrive as they find their niche or continue to try new things (and discover they're great at all of them). The latter is the case for Jessica Chastain, whose career is not only healthy but also lively. She's a committed actor who brings her characters to life exceptionally well, and while the actor has been confused with Bryce Dallas Howard, she's proved time and time again that she can hold her own.
Chastain is known for huge hits like "Interstellar" and "Zero Dark Thirty," and she's also starred in "The Tree of Life" and "Molly's Game" (via IMDb). Her latest feature film, "The Eyes of Tammy Faye," sees Chastain more committed than ever. According to The Wrap, Chastain portrays the titular Tammy Faye Bakker in this film, becoming unrecognizable as the film progresses. Tammy Faye, who tragically died from colon cancer in 2007, was a televangelist who found herself mired in controversies and scandals after she and her husband became immensely wealthy. She was eccentric and wore a lot of makeup, and to become her, Chastain completely transformed herself.
Jessica Chastain isn't mad about her skin damage and this is why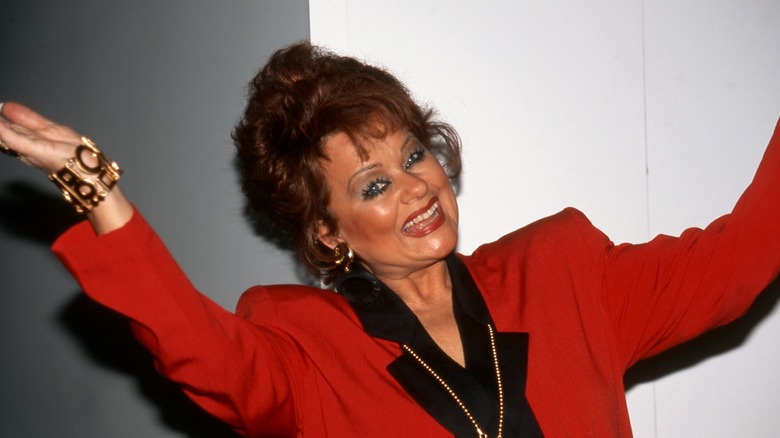 Donaldson Collection/Getty Images
Conversations at the intersection of makeup and Jessica Chastain have occurred before — we've previously discussed the one makeup tool that Chastain's makeup artist adores — but this time, it's a little darker. To become Tammy Faye Bakker in "The Eyes of Tammy Faye," Chastain actually suffered skin damage. According to People, it took many hours to turn Chastain into Bakker, including prosthetics work, which can damage your skin if left on for too long.
"I think for sure I've done some permanent damage to my skin on this," Chastain revealed to The Los Angeles Times. "Listen, I eat very pure, and I take very good care of my skin and I stay out of the sun and all that stuff. But it's heavy. And when you're wearing it all day, every day — the weight of it on your body, it stretches your skin out."
The actor doesn't seem angry about it, though. "I finally took it off, and I was like, 'I look 50 years old!' No, I'm kidding. But it's fine. It's for my art," she continued. She further revealed that an average day on set included four hours of makeup and prosthetics but that one day included seven and a half hours of sitting in the makeup chair.
Chastain isn't too upset about her skin — and her skin will surely bounce back — and we can't wait to see her full performance as Tammy Faye.