Why Prince Philip Never Wanted To Live To Be 100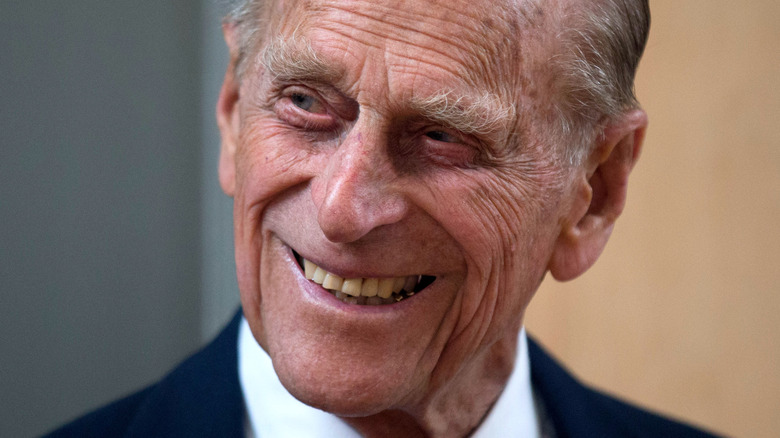 Wpa Pool/Getty Images
People the world over were saddened when they learned that Queen Elizabeth II's longtime love, Prince Philip, died back in April. The Duke of Edinburgh was 99 years old at the time of his death, and he reportedly died at home (via BBC). However, just weeks before his death, he had spent one month in London hospitals after feeling unwell. During that time, he also underwent a procedure for a pre-existing heart condition.
Days after Prince Philip's death, his son, Prince Andrew, opened up about how his mother, the queen, was coping, per CNN. "[We are] all feeling a great sense of loss. We've lost almost the grandfather of the nation," Andrew said. When asked how his mother was doing, Andrew revealed that she was dealing with the loss in her own way. "The Queen as you would expect is an incredibly stoic person. And she described his passing as a miracle. And she's contemplating. She described it as having left a huge void in her life," he said, revealing that the royal family was "rallying around to make sure that we're there to support her."
While Prince Philip's death was heartbreaking, it seems that the duke may have wanted to go when he did, as he reportedly never wanted to live to see 100 years.
Prince Philip opened up about life and death for his biography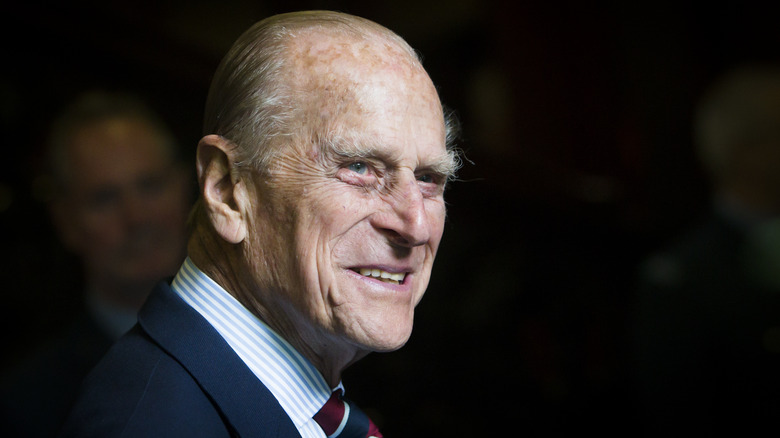 Wpa Pool/Getty Images
At 99 years old, Prince Philip was the longest-serving British consort. The Duke of Edinburgh was married to Queen Elizabeth for 73 years before he died. While the two had an extraordinary life together, Philip once admitted that he never wanted to live to be 100 years old (via People). "I certainly don't want to hang on until I am a hundred like Queen Elizabeth [the Queen Mother]," Prince Philip told royal biographer Gyles Brandreth. "I can't imagine anything worse. I'm already falling to pieces as it is. Bits keep dropping off. I have absolutely no desire to cling on to life unnecessarily. Ghastly prospect."
Brandreth previously asked Prince Philip if he had a good, worthwhile life, to which he replied, "I don't know. I've kept myself busy. I've tried to make myself useful. I hope I've helped keep the show on the road." The royal and the author also spoke about death during their many conversations together. "I'm quite ready to die," Philip said. "It's what happens — sooner or later."
Of course, Philip fell short of his 100th birthday. However, Brandreth admitted that he believes Philip was content at the time of his passing. "I think that when he died, he died happy. In the last ten years of his life he seemed a more settled soul than once upon a time," Brandreth wrote.