The Heartbreaking Death Of Rolling Stones Drummer Charlie Watts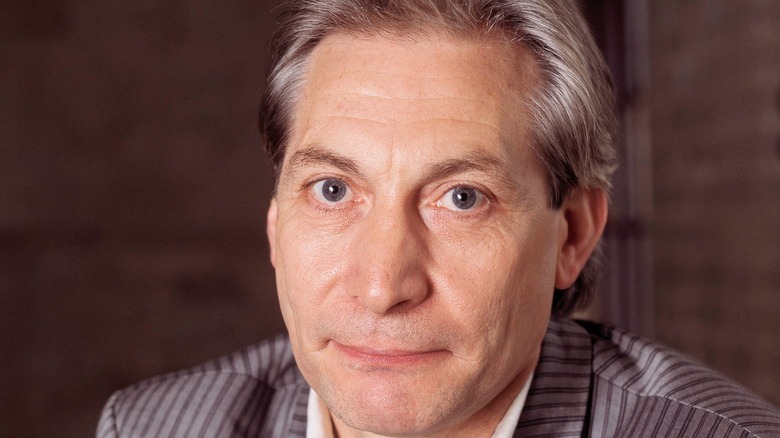 Michael Putland/Getty Images
The Rolling Stones are one of the most iconic bands in music history. The iconic band has been an influential force for the rock 'n' roll music genre since they formed in the 1960s, per Infoplease. The group took blues and pop music and merged them with a rock 'n' roll sound, creating something the music industry had never seen before. The group has been together for over 50 years, still touring to this day. They have released 29 studio albums across the decades.
While Mick Jagger and Keith Richards are the biggest names in the band, drummer Charlie Watts seemed to stay out of the spotlight. He played a major role in forming the band's signature sound, but lacked the ego to make him the center of attention, according to BBC. Per Drum Magazine, without Watts, there would be no Rolling Stones as we know them. That is why his passing was so tragic to both Stones fans and music industry members alike. He helped create the signature sound that has influenced musicians for decades.
Fans and musicians joined in mourning the loss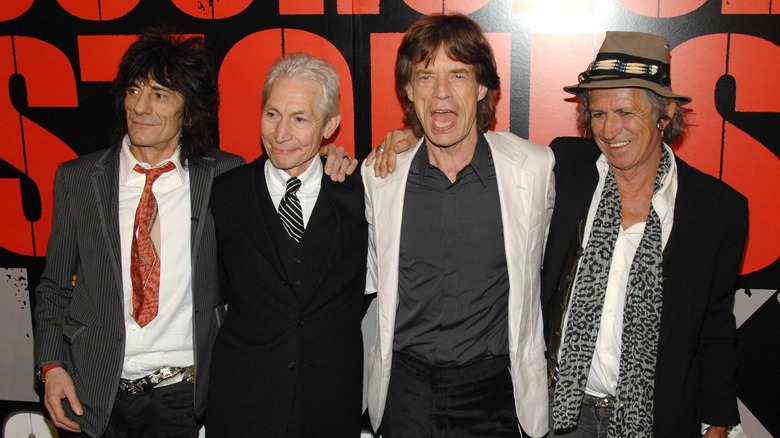 Everett Collection/Shutterstock
Watts sadly died on August 24th, 2021, per Variety. He was 80 years old. No cause of death has been given at this time. The Rolling Stones released a heartfelt statement about Watt's death, saying, "It is with immense sadness that we announce the death of our beloved Charlie Watts. He passed away peacefully in a London hospital earlier today surrounded by his family. Charlie was a cherished husband, father and grandfather and also a member of the Rolling Stones one of the greatest drummers of his generation."
Earlier in the month, Watts chose to withdraw from the Stones' upcoming 2021 tour. The reasoning was a medical procedure he was having done. That procedure was successful. Some fans speculated he had heart surgery, but there has been no confirmation behind those rumors.
The music industry is feeling the loss of one of the world's most respected drummers. Joan Jett tweeted, "Charlie Watts was the most elegant and dignified drummer in rock and roll. He played exactly what was needed – no more – no less. He is one of a kind."
Brian Wilson shared, "I'm just shocked to hear about Charlie Watts. I don't know what to say, I feel terrible for Charlie's family. Charlie was a great drummer and I loved the Stones' music, they made great records. Love & Mercy."
Both fans and industry folk alike are mourning the loss of Watts, one of rock 'n' roll's greatest drummers.