Why Ben Affleck's Recent Shopping Trip Has Rumors Flying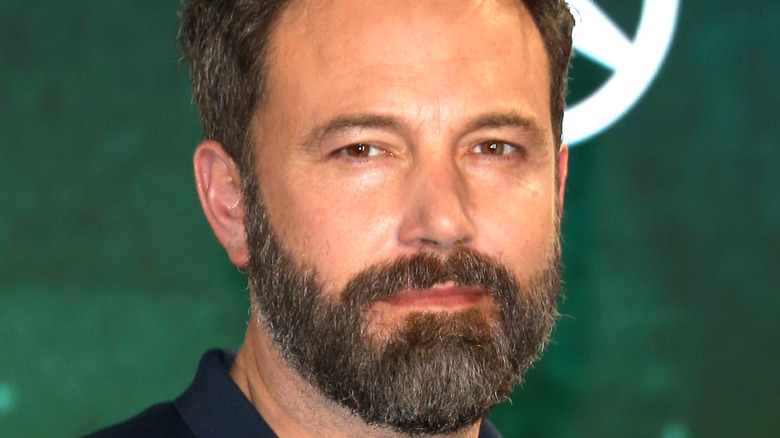 Cubankite/Shutterstock
Jennifer Lopez and Ben Affleck's relationship continues to heat up. Us Weekly reports that the couple, who made headlines for their romantic reunion earlier this year, are getting more serious each day. Sources tell the outlet that Lopez and Affleck are so in love that they're seriously considering taking a huge step in their relationship. "[Ben and Jennifer are] seriously talking about getting married," an insider said. "They are both madly in love and don't want to let one another go this time," the source added, revealing that Affleck considers Lopez to be the "one that got away" and that he is "determined to make sure that doesn't happen this time."
During the couple's first relationship in the early 2000s, the pair planned a lavish wedding. However, just days before the ceremony they opted to call the whole thing off, citing "excessive media attention" as the reason for canceling their nuptials. The pair eventually ended their engagement just four months later. However, this time around, "Bennifer" is reportedly "considering eloping" instead of planning a large ceremony.
Although rumors often run wild about Lopez and Affleck, new photos of the "Batman" star are adding fuel to the engagement and wedding speculation.
Ben Affleck was spotted browsing at Tiffany & Co.
People reports that Ben Affleck was photographed looking at jewelry at famed jewelry store Tiffany & Co. at Los Angeles' Century City on Monday. Affleck was dressed casually as he browsed through the cases, some of which included rings. Affleck was joined by his mother, Chris Anne Boldt, and his son, Samuel. Of course, rumors immediately began to fly that Affleck was shopping for engagement rings to give his girlfriend, Jennifer Lopez. However, sources tell E! News that the actor wasn't in search of an engagement ring at all. Instead, he and his family were playing a fun game together.
"They split into teams with his daughters on one team and Ben, Sam and his mom on the other," a source said. "They went all around the mall and into various stores crossing off each of the items they found. One of the stops was into Tiffany and they had to find something in the store. Ben walked in with his son and his mom and they quickly found what they needed and walked out. Ben held a pen and crossed it off his list. They all had fun and got into the game. It was a fun family activity that they seemed to enjoy doing together."
It appears that Affleck may not be quite ready to pop the question to Lopez again. However, many fans seem to be rooting for the pair to make it down the aisle this time around.