The Real Reason The White House Is Asking For An Apology From Fox News Over Jill Biden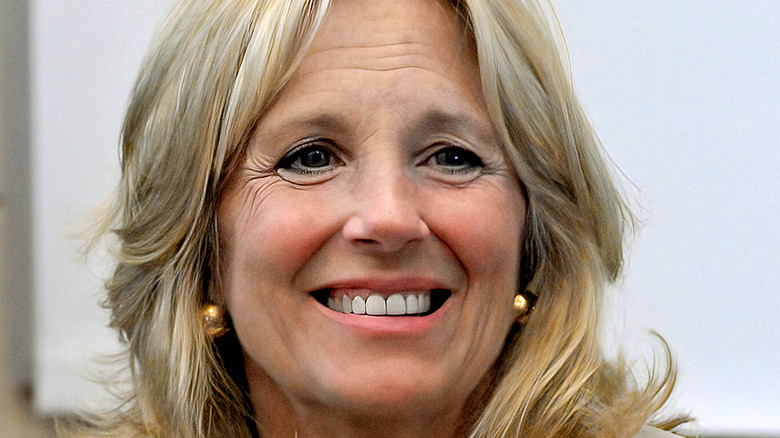 mark reinstein/Shutterstock
It's no secret that Fox News has been critical of the Biden administration from day one. The conservative-leaning news organization hasn't been afraid to share how they really feel about the president. According to NPR, within 36 hours of Biden's time in office, Fox News host Sean Hannity ruled his whole first week in the White House as a failure.
The hosts of Fox News' television talk shows are often crossing boundaries. Pundits like Tucker Carlson are almost constantly in the news cycle for the controversial things they say, according to Insider. It has become such a regular occurrence that most don't bat an eye over the outlandish things said on the network.
However, things were taken to a new level when Fox News decided to attack the first lady, Dr. Jill Biden, over something she had no part in. While they have ripped her apart before for things as silly as what she was wearing, and even going as far to say she was unintelligent, via Daily Mail, one thing truly crossed the line. Now, the White House is asking for a formal apology to the first lady from the news network.
A Fox News pundit crossed the line with her commentary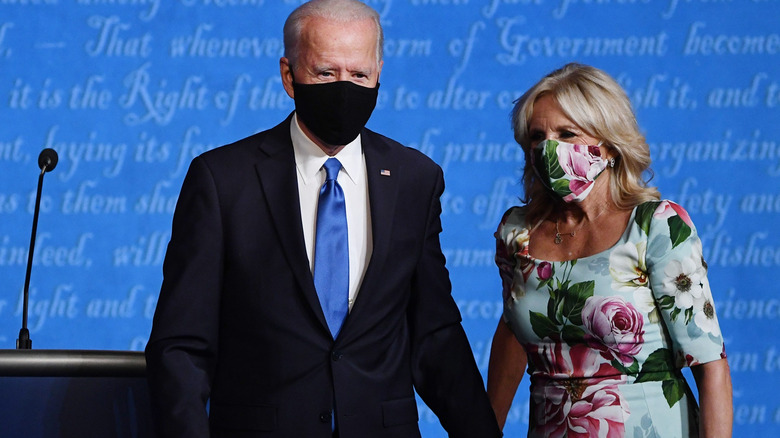 Stratos Brilakis/Shutterstock
Fox News pundit Rachel Campos-Duffy went on a rant centered around the first lady over the weekend. The segment took place on "Fox and Friends," according to People. It started with Campos-Duffy blaming the president's wife for the crisis currently taking place in Afghanistan. She came to the conclusion that it was Dr. Biden's fault that her husband was able to run for president in the first place.
This is how it all went down. Campos-Duffy said, "if you ask me, the most patriotic thing Jill Biden could have done was tell her husband ― to love her husband ― and not let him run in this mental state that he's in," she continued, "I think she failed the country as well."
The Biden administration was quick to push back against Campos-Duffy with Press Secretary Michael LaRosa tweeting this message, "This is disgusting. @RCamposDuffy and @FoxNews know better. They can do better and their viewers deserve better. I hope they'll apologize to the First Lady and leave this kind of talk in the [trashcan emoji] where it belongs."
Campos-Duffy joined the cast of "Fox And Friends" in 2016. There has yet to be an apology or statement issued by Fox News or Campos-Duffy herself.