Inside Kathy Griffin's Eye Condition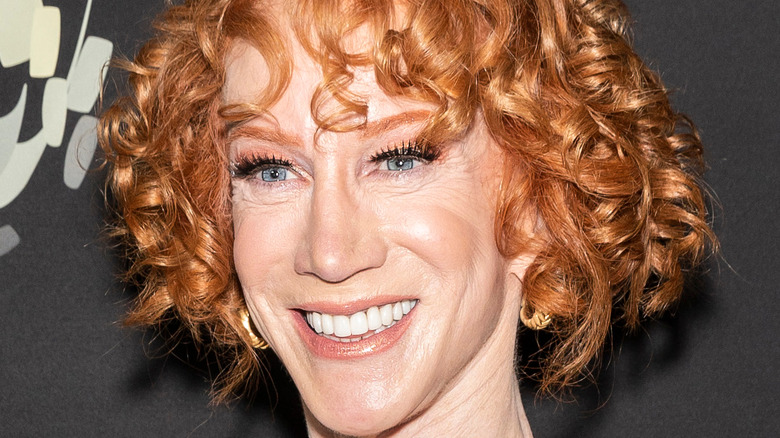 Ovidiu Hrubaru/Shutterstock
Comedian and actress Kathy Griffin doesn't shy away from tackling any topic — and that includes sharing details of her past procedures. She has, in the past, been very open about her experiences with cosmetic procedures such as liposuction (via People). However, one lesser-known medical procedure undergone by the famed comedian relates to Griffin's ongoing eye condition. 
According to Irish Central, the "My Life on the D-List" star underwent corrective laser treatment on her right eye to help fix what she described as mounting problems with her vision. However, following her own experience with corrective laser treatment, Griffin is now fiercely against it.
In 2003, the controversial actor and comedian underwent Lasik surgery — a fairly common procedure these days — and had a total of five operations in Los Angeles. Shockingly, her last Lasik procedure left Griffin with 17 stitches in her eye for three weeks, and she went on to experience partial blindness in her right eye. 
What does Kathy Griffin have to say about Lasik eye surgery?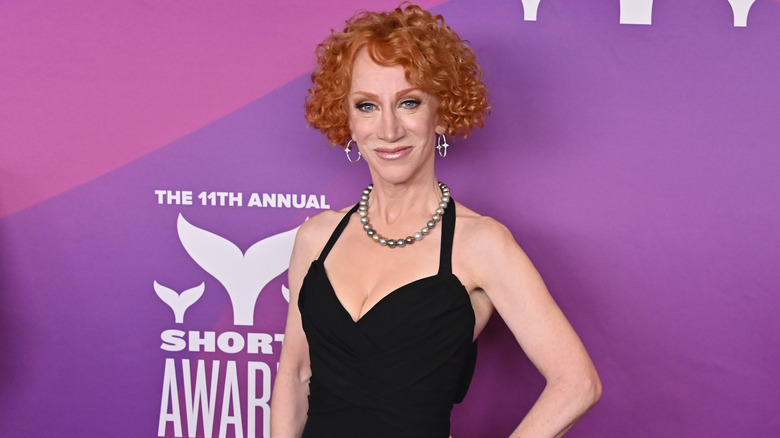 Astrid Stawiarz/Getty Images
Writing previously on her official website, Kathy Griffin warned fans of the potential dangers surrounding Lasik surgery and gave an update on the status of her eye condition. "I will not be going to him again," she said of the doctor who performed her surgery. "As of now, I'm not in pain anymore, but my vision in my right eye is extremely blurry. It can't be improved with glasses or contacts," the comedian added (via Irish Central). 
According to WebMD, Lasik stands for "laser in-situ keratomileusis" and is a common surgery that aims to improve or correct vision in people who are nearsighted or farsighted. The procedure involves reshaping a person's cornea to ensure light focuses on the retina, situated in the back of the eye.
Although Lasik surgeries are generally very successful, on rare occasions, the procedure can permanently damage your vision, therefore it is always advised that a person seeking Lasik surgery should choose a highly experienced surgeon in this field.