The Movie Role You Didn't Know Madonna Turned Down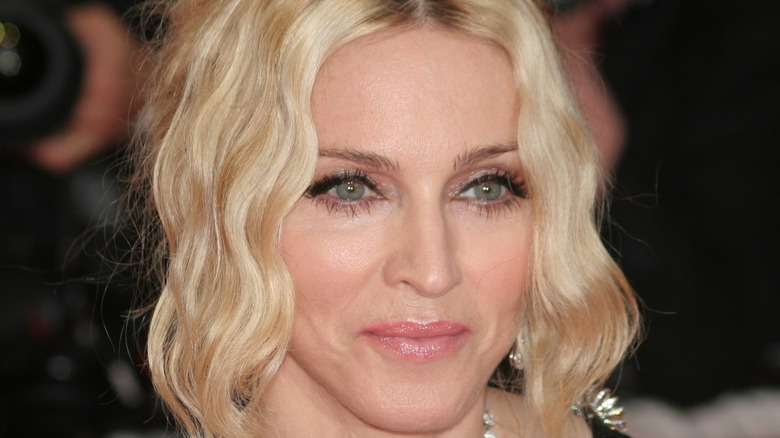 Denis Makarenko/Shutterstock
Aside from being one of the world's most successful and well-known pop stars, Madonna is also a talented actress. Her first film role came in the 1985 movie "Vision Quest," in which she had a cameo as a club singer (via E! News). Later that year, she landed the main role in the Susan Seidelman comedy-drama "Desperately Seeking Susan" alongside Rosanna Arquette.
The film, which was named "one of the ten best films of 1985" by the New York Times (via Vulture), established Madonna's film career and led to major roles in more high-profile movies like "Dick Tracy" opposite Warren Beatty, "A League of Their Own" with the likes of Tom Hanks, Geena Davis, and Lori Petty, and the musical "Evita" with Antonio Banderas and Jonathan Pryce (via IMDb). The singer also appeared in the 2002 James Bond film "Die Another Day," which she provided the theme for.
But there was one role that Madonna actually turned down, which would have totally changed the film altogether.
Showgirls could have been a completely different movie had Madonna accepted the offer to play Cristal Connors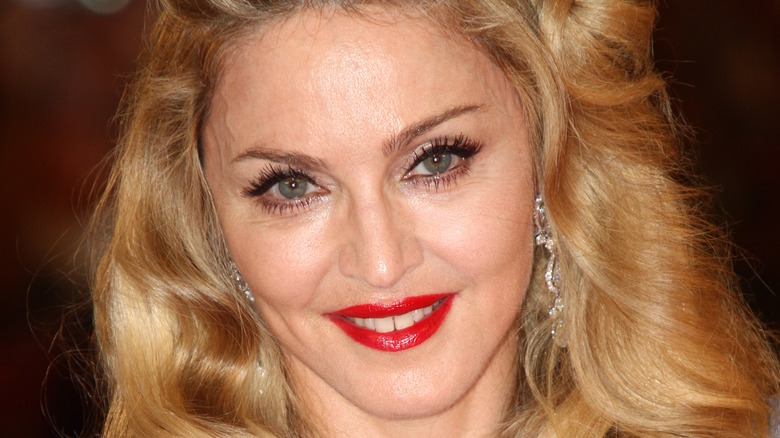 Denis Makarenko/Shutterstock
In 1995, "Saved By The Bell"s Elizabeth Berkley starred in Peter Verhoeven's "Showgirls" as Nomi Malone, a drifter who successfully becomes a stripper then showgirl. As 80s Kids notes, the film was met with quite a lot of controversy due to a fair amount of sex, nudity, and all-around eroticism.
As it turns out, a fair amount of high-profile names turned down the role of Nomi before Berkley got the part –- including Drew Barrymore and Sharon Stone (via The Hollywood Reporter). Madonna was also offered a role in the film, but not as its lead. According to Eila Mell's book "Casting Might-Have-Beens" (via Billboard), the musician was considered for the part of Nomi's mentor/rival Cristal Connors. Madonna was interested in taking the role, but only if the script went under a major revision. As the writing team didn't want to do this, the role eventually went to Gina Gershon.
Not only did Madonna turn down "Showgirls," but the singer also passed on a role in "The Fabulous Baker Boys" as well (via E! News). According to TV Over Mind, she was offered the part of Susie but ultimately decided not to accept as she thought the character was "too mushy".