Are Harry And Meghan Really Mending Their Relationship With William And Kate?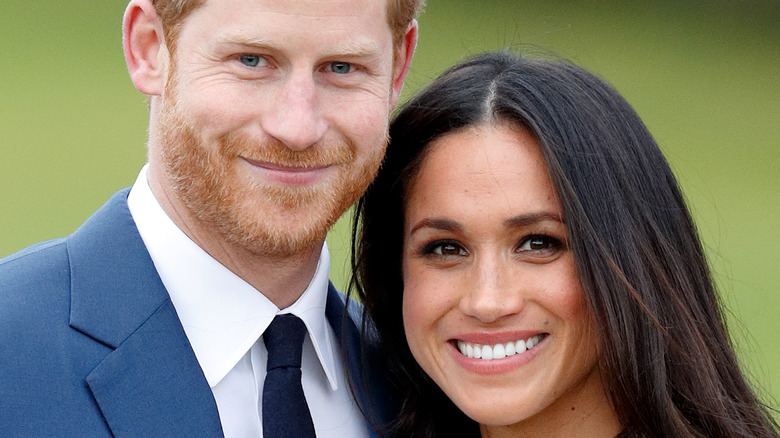 Max Mumby/indigo/Getty Images
Prince William and younger brother Prince Harry's rift has been playing out in the media for years. The siblings, who once appeared to be close, were said to have a falling out that placed distance between them. Royal author Robert Lacey admits that William and Harry's troubles started not long after Meghan Markle came into the picture (via ET). "William, from all the turmoil of their childhood, took strength from the idea of his duty and what lay ahead for him as king ... Harry caught onto the importance of love. So, when he found Meghan, he went for that, and when William said to him, 'Look, perhaps you should slow down a bit,' Harry exploded," Lacey said.
The author went on to reveal that the rift really began after William looked to a close family member for help. "William then went to his uncle, Charles — who is Diana's brother who had been a sort of godfather to the boys — and asked him to intervene and suggest to Harry that he slow down. And Harry rejected William's model. He knew what he wanted, he loved this woman, and he was going to marry her so that was certainly the beginning of the rift," Lacey explained, adding that there were many times the brothers disagreed. "There are numerous occasions when in recent times the two brothers have lost their temper with each other — it's been quite well known that Harry has a volatile temper," he said.
However, things may finally be looking up in William and Harry's relationship.
William and Harry have reportedly been speaking via video call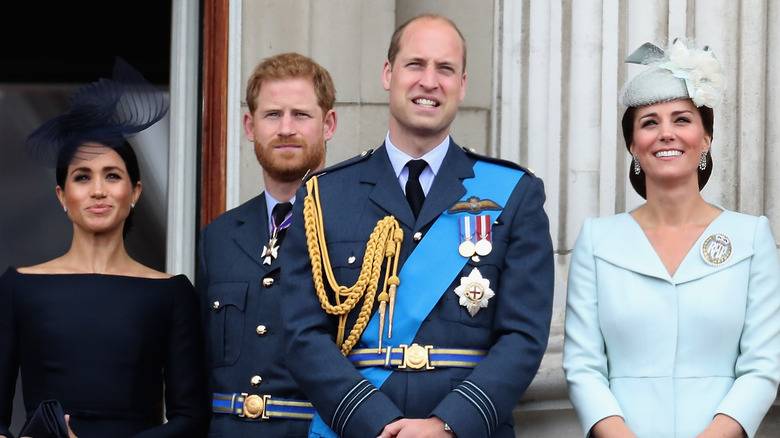 Chris Jackson/Getty Images
Royal author Stewart Pearce tells Us Weekly that Prince William and Prince Harry are finally making strides in their relationship. The brothers, along with their wives Kate Middleton and Meghan Markle, are said to have been speaking to one another via video calls and are beginning to regain their closeness. "I know that the four are talking with one another and they're talking by Zoom [and by] FaceTime. They're very close with one another," Pearce told the outlet.
However, the author admitted that the two royal couples are "very different" when it comes to their outlook on the world. "Their lens on the world is highly individualized, and what's remarkable is that they all totally respect [each other], but this lens is different," he said. 
Pearce doesn't think that the couples' work to mend fences will lead to any future collaborations (via Express). The author claims that the rumors of Kate joining Meghan for a Netflix documentary are unlikely. "They both have very clearly defined roles, they do not correspond. I'm talking about the statement they are making individually as women, but Kate has her own specific role, which is very different from the way Meghan has her own specific role," he admitted.
Despite any ill feelings that still linger between the couples, fans are thrilled to hear the news that William and Harry are taking steps to finally reconcile.